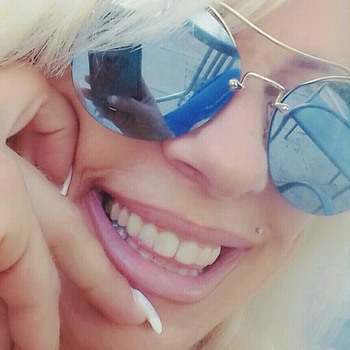 I have several reasons to smile,
says veteran Greek muscle goddess Konstantina.
Now I remember her from the glory days of greekmuscle.net (now sadly no longer with us) as a woman who was never backward in coming forward to show off her own particular brand of ripped WABBA muscularity. Recently though, the addition of some enhancement to her pectoral enhancements has apparently made her even bolder.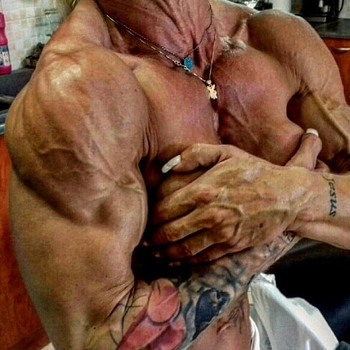 And this newly-enhanced boldness reached thrilling freaky peak (so far) in early June.
Gosh!
exclaimed one forum poster.
She's reached a whole new level. Very hot!!!
Don't you find it comforting to know that there are others, like our forum poster, out there who are just as impressed by such gnarly female muscle as you yourself are? We know full well that we could totally explain the attraction of - for example -
Cindy Landolt
to a non-female muscle head, but not this.
Never
this. This is just for us.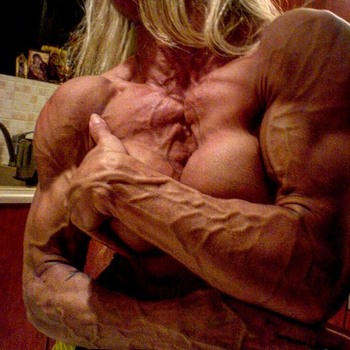 A lady in the street, a freak in the gym,
is the philosophy Konstantina signs up to. I'm sure the first half of that is true, but a (reasonably) thorough search of
her IG
doesn't show a lot of evidence of it. Plenty of the other though. And not just in the gym.
Enjoy! (You freaks!)