Once again there were two clear readers' favourites for June's poll, but ultimately Sarah Fechter's muscle beauty couldn't compete with muscle-woman-of-the-moment Shannon Seeley - even when we only see her in silhouette!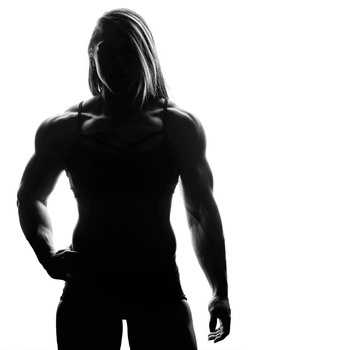 And so to this month's five to choose from.
Check them out, follow the link at the bottom, and vote with a single click.
FAY ELLIS - BRITISH BEEF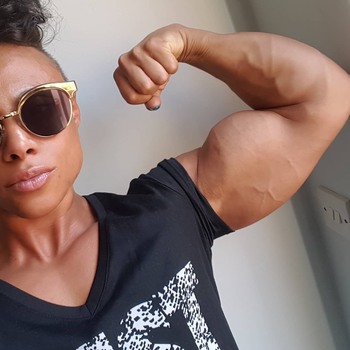 Fay brings "Cool Britannia" back with this instant classic. Big, bulging bicep, and that forearm - check
that
out and swoon! Take in the styling though, the beautiful skin, the lush, pouting lips. Effortlessly strong and effortlessly sexy at the same time.
SELINA FRY - AIRBORNE ABS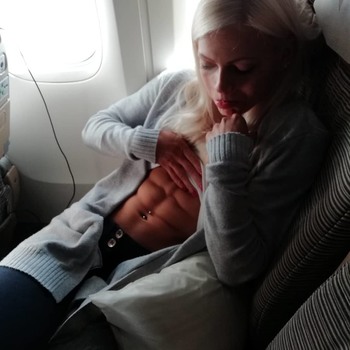 To be honest, I liked this picture a whole lot more when I didn't know anything about it. My imagination ran riot - as just one example I imagined this was proof to a doubtful fellow passenger that she really was in the fitness game. Sadly though my wilder musings were cut short as I not only got a name, but then
an Instagram
, and then a caption telling me this was Selina en route to Singapore and the WFF Universe recently, her head "pure chaos" as she tried to assesss the shape she was in. Consolation - my imagination is now wondering if she felt the need to assess any other body parts while in the air. Perhaps there are more pics from the flight to come...
EMMA TALL - AMBUSHED?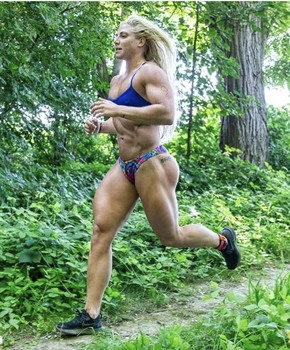 Found this apparent candid of Crossfitter
Emma Tall
(good name!) on a Tumblr. Caption: "You Can Run (But I Can Hide in the Bushes with My Camera)". Say what you like about Crossfit
[is that still a thing, anti-Crossfit? really? - ed.]
, but it has given us some absolutely stunning women with some proper thick muscularity. I do like her minimal clothing,
and
that big thick glute we can only see one side of.
GINA CAVALIERO - THE PUMP IS REAL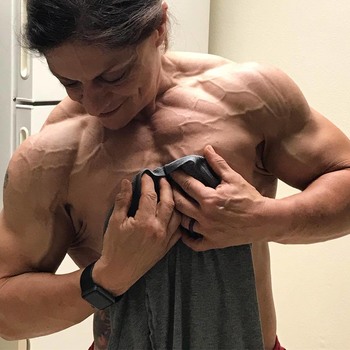 One of many eye-popping pics that Florida NPC Physique competitor Gina has posted on
her Instagram
over the last few weeks, you may not be surprised to learn that she has been to visit the ER at least once during this prep. Top doctors may not recommend pushing one's body to such extremes, but that just adds to the thrill for me, and apparently also for Gina. Woman on the verge of an IFBB pro card...
Or perhaps an extended stay in hospital!
NAILAH GREEN - SERENITY NOW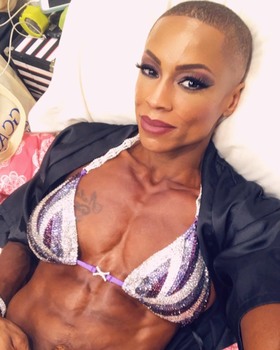 One woman who
is
a new IFBB pro is superior Figure phenom
Nailah Green
. This was, I believe taken backstage before she won her Over 35 class at the recent NPC Universe. I do love a backstage selfie, and a woman this gorgeous really doesn't have to try harder. Get the feeling she was confident about that class win? Yeah, me too. And by the way, this is not a before-she-donned-the-hairpiece-to-go-on-stage pic. This is her look - on and off the stage. Clearly it works for her, and it
really
works for me.
Made up your mind?

OK, to vote you just need to go HERE and make your selection.

We'll post the winner next month when we invite you to vote for August's best.

Enjoy! And thanks in advance for voting!