REMEMBRANCE OF HOT AND HARD PAST
6. Come Sail Away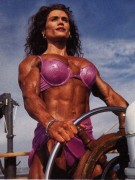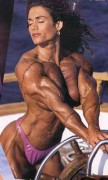 I was never much one for keeping a diary, but if I had been when I first came across the subject of today's post, I may have been moved to write something like this...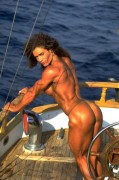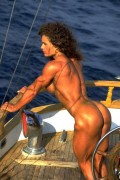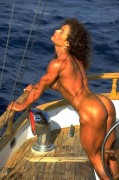 New plan. Make a lot of money (banking? arms dealer?) Buy yacht. BIG yacht. Berth yacht hot place in US (Florida?) Meet Michelle Andrea (or sim.). Invite MA onto yacht. She sunbathes topless, nude. Sail into sunset, happily ever after etc.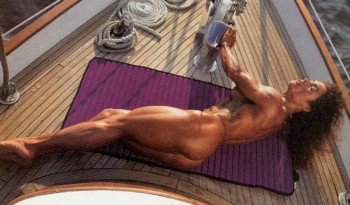 Yes, once upon a time, all I wanted, all I would ever want, was a big yacht and
Michelle Andrea
. I very much doubt I was alone. Often mentioned in 'Most Beautiful of All Time' discussions, Michelle still looks about 200bn better than any woman her age has a right to - see for yourself on
her Facebook
or
Twitter
. And, best of all, you can tell her all about your own 'Me-You-Yacht' fantasies
on HerBicepsCam
.
After a quick bit of mental arithmetic, I reckon if I sell up, even after solicitor's fees and paying off the wife... I might just have enough for that great big yacht...
HANG ON MICHELLE! I'M COMING!!!
Cunningly I distract you from doing the same with 1991 Michelle...
Enjoy!
TWO HOT and HARD VOTING DAYS LEFT!
Inspiration, rules and how to vote
here
.