The other day we were bemoaning the lack of competitors in Female Bodybuilding at the 2017 NPC USAs, and comparing the line-up in that division this year with the class of 2007. Amazingly though, there is one woman who competed at both these shows - a decade apart. Joella Bernard is that woman. Today, we tell her story.
JOELLA BERNARD
Winner, Physique Class "D"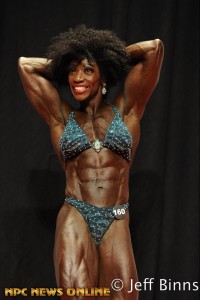 The 2017 NPC USA champion in Physique Class "D" has been waiting for that pro card for longer than most. Ten years ago this July, Joella was making her first appearance at national level at the USAs. She had won two regional titles in California the previous year, and at 5'8" (1.72m), she was to stand on stage with
Michelle Neil
,
Sheila Bleck
et al
, one of more than twenty women in the Heavyweight class. She placed 7th.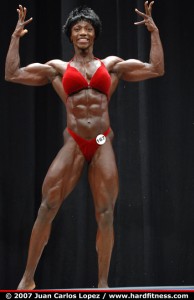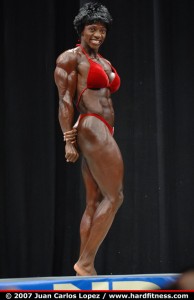 At the time, Joella had just graduated (a double major in Psychology and Theology from William Jessop University in San Jose, California), and over the next five years, she competed annually, not the USAs, but at the NPC Nationals - in 2008 as a Heavyweight (9th), and then from 2009 to 2012 in the Light-heavyweight class.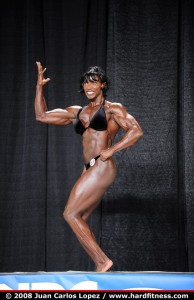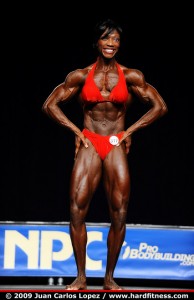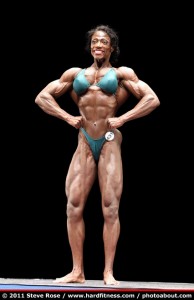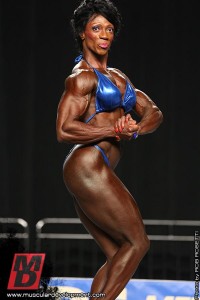 Joella @NPC Nationals: (top) 2008 & 2009; (bottom) 2011 & 2012
She finished in the top 6 three time from 2010 to 2012, her best placing coming in 2010 when she was runner-up in her class to the mighty
Monique Hayes
.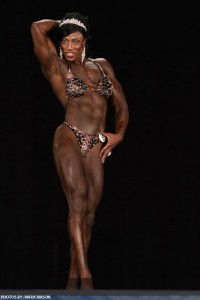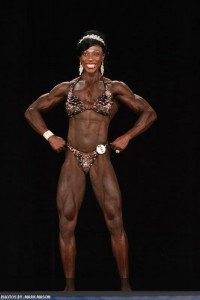 Light-heavyweight runner-up, 2010 NPC Nationals
It was around this time that Joella, now a registered nurse and jobbing actress, relocated to New York City, and in 2013 she stopped making the Nationals her contest of choice, and returned to the show where she had made her national level debut back in 2007, the USAs. It was also the start of what we might call Joella's "hair years"!
2013 -
RED!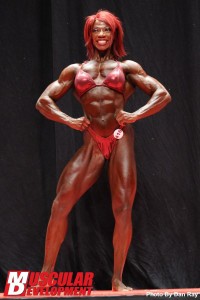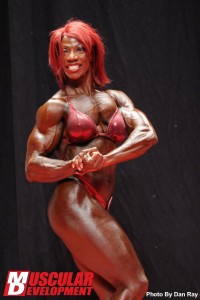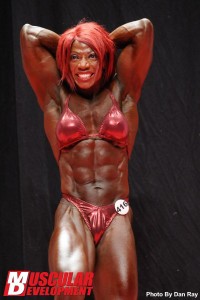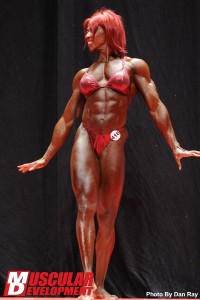 The year
Margie Martin
took the Overall title, Joella was back with the Heavyweights and hard to miss. She placed 5th (out of 10), with Margie,
Anne Sheehan
,
Victoria Dominguez
and
Susanna Hand
(in that order) finishing above her.
2014 -
BLOND!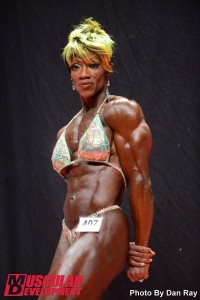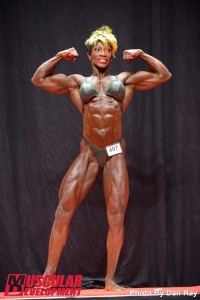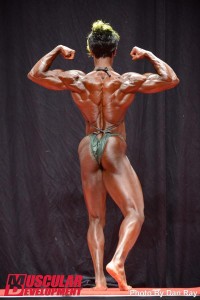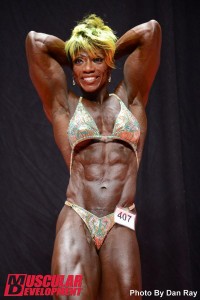 Joella went blond for her 8th consecutive year of national level competition and just missed out on her pro card. She finished higher than rising star
Theresa Ivancik
, but was runner-up to the dominant
Aleesha Young
in the Heavyweight class.
2015 -
PURPLE & SILVER!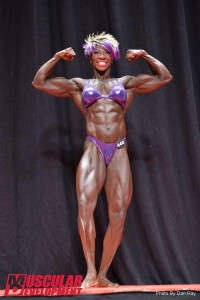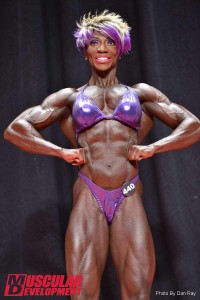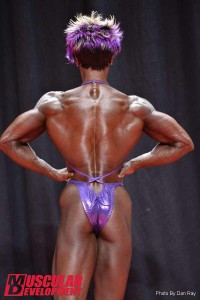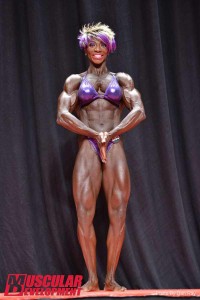 Only three Heavyweights at the USAs in 2015, and runner-up again. Joella finished above
Wendy Watson
, but the judges went for the meaty
Mary Cain
for the class and Overall titles. This was Joella's last appearance as a Bodybuilder.
She switched to Physique for the 2016 season (and went back to her natural hair colour!) and warmed up for yet another NPC USAs by winning her class at the Contra Costa Championships in California - just as she had done back in 2006 before she made her USAs debut. With the top two in each class winning pro cards, she came as close as ever - 3rd! Old habits die hard - note the close-fisted biceps posing.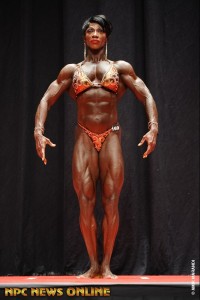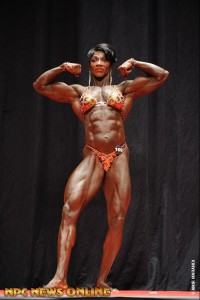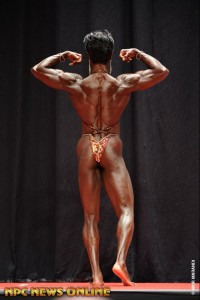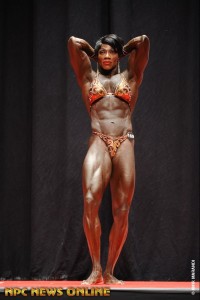 And so, finally, 2017 has proved to be when, after 10 years of trying, Joella got the judges' nod and finished top of her class of 6. Joella was resplendent - once again we are reminded how muscle women get better with age - and with an all-natural hairdo too. FMS approves.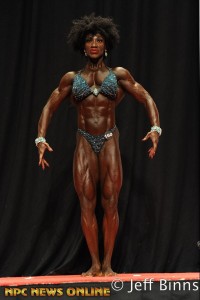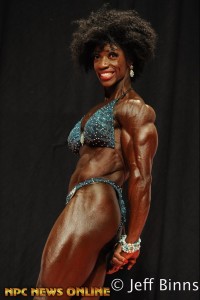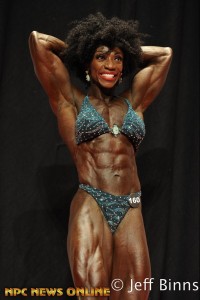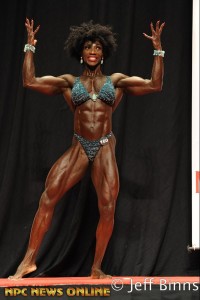 Congratulations Joella!