THE PRODUCT REVEALED
After the countdown, the blast-off!
Michaela took to the stage at the Tampa Pro at the start of August for the first time since her Olympia debut in September 2016, displaying the fruits of her amazing labours slowly, and deliberately. And that's a good thing, because if she didn't take it so slow, you'd be hard pushed to see all those muscles ripple, and more importantly, so would the judges.
Soaking up every moment of this,
she said during the Tampa weekend. And that's exactly what you should be doing when you watch this routine.
AND DID YOU KNOW...?
Other than when she is glammed up for the stage, Michaela is not known for being the girliest of muscle goddesses, but FMS' extensive research has revealed that she owns - at the very least -
one
dress, and is able to carry it off with or without a cardigan.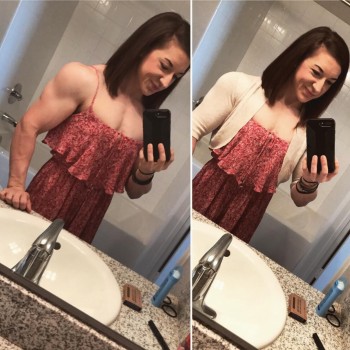 I vote without.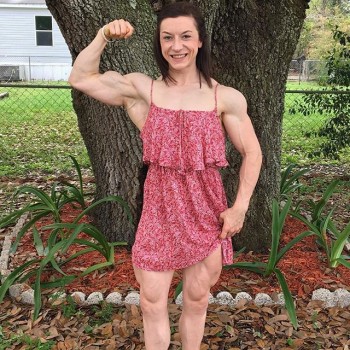 More Michaela tomorrow.
Enjoy!