Marthe died on 12th September.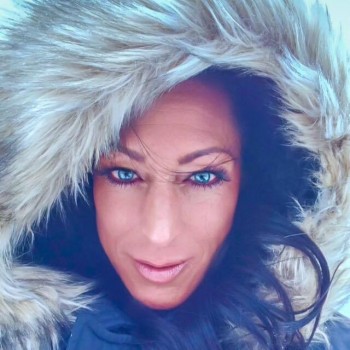 Watching Marthe first battle, and ultimately give in to the inevitable and meet her end with grace has been a moving experience. There was always a part of me thinking that she was such a remarkable woman that she would, in the end, beat it, but it was not to be. I didn't know her - though I did send her some messages of love and support during her illness, and she replied very sweetly to some - but she has touched me as few other muscle women have. Her death was hardly unexpected, but it has hit me hard.
So instead of the scheduled Olympia review - which you will have to wait until next week for - it's a week not of mourning, but of celebration here on FMS. The life of a truly wonderful, magical person. Our goodbye and our thank you to
Marthe Sundby
.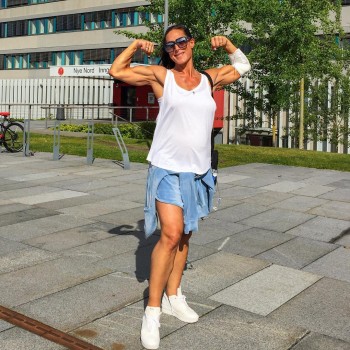 Marthe, 4th August 2017, just over a month before her death