By early August 2015, Marthe hadn't competed for over three years and yet, by the power of social media, had pretty much every female muscle fan in full swoonspin.
Myself included.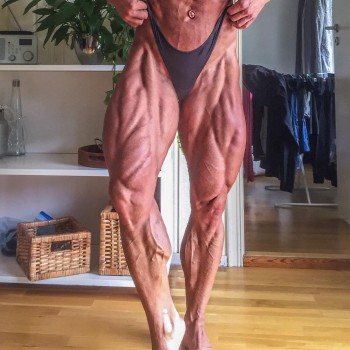 Just when you thought sexy Marthe Sundby couldn't get any sexier,
I wrote at the time,
her IFBB pro card arrives, she starts her prep and suddenly you can see all the detail of EVERY single muscle on her bounteously freaky Norwegian body. Mercy!
Those former speed-skater legs were like nothing we'd ever seen.
Surely,
I continued,
if any woman passes Corinne Ingman's "don't call yourself shredded until you are truly, disgustingly peeled" test, then it is Marthe. Seriously. How much more f***ing ripped can she get? The answer is, excitingly, A LOT.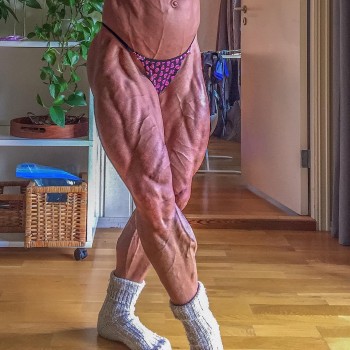 She was still two weeks out from her contest then. In the last week of August 2015, Marthe returned to the USA to compete at the Atlantic City Pro.
I have not felt ready for any new competition before now,
she told Norwegian press beforehand, her words strangely prescient in retrospect.
Top Female Bodybuilders are between 40 and 50
- she was 40 at the time -
so this show will I feel be a turning point for me; either the last thing I do in my Bodybuilding career, or the beginning of the glory days.