Age cannot wither her...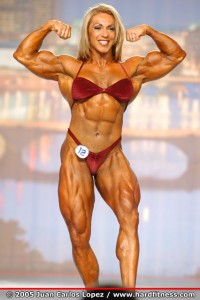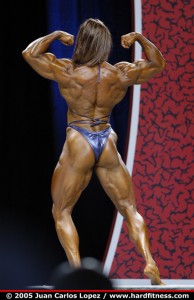 Yaxeni, Ms International (left) and Ms Olympia 2005
She made her Olympia debut in 1998. It beggars belief that she finished tenth then, and the following year. By the end of 2003 though, she had two consecutive Ms International and two other pro titles to her name, but that, and two more pro wins in 2004, was just the prelude to the remarkable 2005 she had - Ms International for a third time and her one and only Olympia triumph, the last non-American to hold the title. She added two more Ms International wins to her CV before that, and subsequently the Olympia disappeared. She could have retired any number of times and it would have felt like she was bowing out at the top of her game, but no, she kept going. Iris sneered at the new Wings of Strength-led regime in 2015, but Yaxeni turned up at the inaugural Rising Phoenix despite having been beset with injury problems, and claimed 4th place. Then, last year, as she turned 50, she competed more often than she had done any time since 2010 - two shows (and a win at the Lenda Murray/Norfolk Pro) before taking up her pre-qualified place at the Rising Phoenix, placing 5th.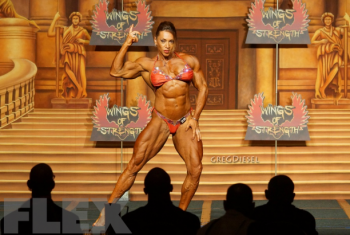 Norfolk Pro 2016
Would she call it a day now? 50 years old and nothing left to prove, guaranteed to be remembered as one of the very greatest competitive Female Bodybuilders ever. No, she probably hadn't even thought about retirement. Yaxeni was back on stage again, more than a quarter of a century since she first put on a posing suit and flexed her (probably slightly less mighty than now) muscles. And, for the first time since the 2012 Olympia, she was flexing those muscles to a place in the top 3. What a legend!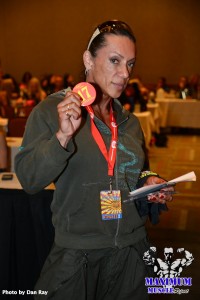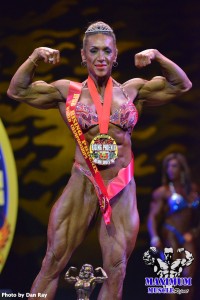 And once again she was in her trusty black posing suit. I still don't know how it has withstood being stretched to its limit by all that beautiful beef, year after year!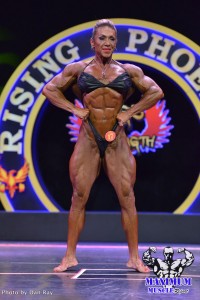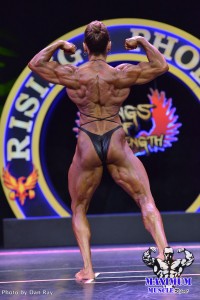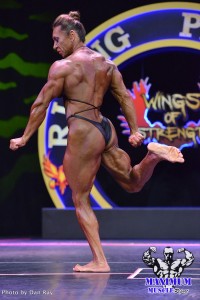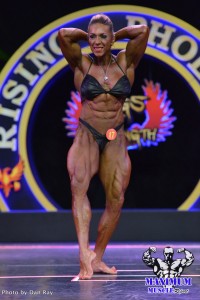 It's the vibe,
she says of the show,
the energy! We all want to be there.
On the live feed she came out and for me was as exciting to watch as ever. Seriously big, seriously ripped, and seriously sexy at the age of 51, and still a serious contender for the title. She'll be 52 this time next year. I doubt I'll be writing about how much I missed her at the 2018 Rising Phoenix. More likely I'll be writing about how she made the first callout once again. And how her black posing suit continues to defy the odds.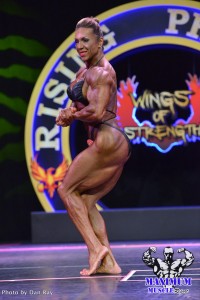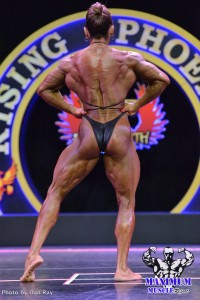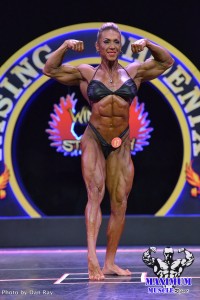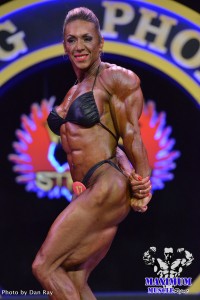 ¡Viva Yaxeni!