As well as being full of big girls, the heavyweight class was also packed with the kind of girls Rick James wouldn't take home to mother. Not only did we have Victoria Dominguez aka Mistress Treasure representing the 'dark side', but
Jennifer Kennedy
aka Musclefoxx, finished 4th, and in addition in 13th place there was the self-styled Naughty Nuriye aka
Nuriye Evans
(formerly known as Nuriye Sener), making this year's heavyweights one of the
naughtiest
line-ups in memory. Nice!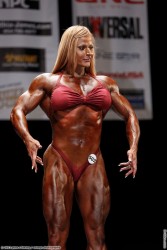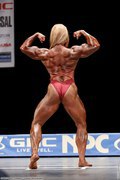 Nuriye, not for the first time in her career (and she seems to have been around forever) didn't bring her best to the stage.
I dieted my ass off to hit 167 on stage only to have my body say "fuck you"
[and]
hold water,
she said the day after the show.
Today I am hard as a fucking rock.
Bad news for Nuriye's chances of getting that elusive pro card, good news, apparently, for the websites who booked her for the Sunday.
I look fucking awesome today, had a great day of shooting with my girl Annie
[Riveccio for
Muscle Angels
]
, Tom Nine, Awefilms and Brian Moss
[
Shemuscle
etc.]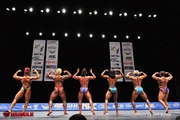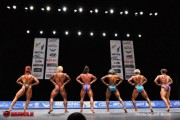 And although on the day she knew she wasn't in the greatest of shape, she didn't feel she quite deserved the placing she got.
Was feeling so bad about holding water I really didn't realize how bad the judges fucked me. Wow, me in this call out
[above]
? Now I was not 100% but let's get real now... I don't mind my ass slapped :) but this is just a slap in the face!
FMS
has to agree. At 5'9" (1.75m) and with a pair of the biggest biceps in the contest, Nuriye has an imposing physique. She was not in the best condition of her life on this occasion, but she packs a whole lot of muscle, and deserves better.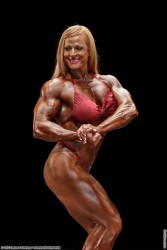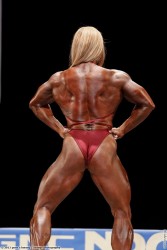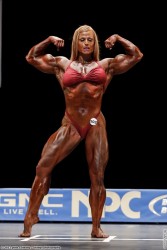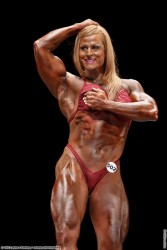 But while she was understandably a little disappointed, especially with the judging, like the trooper she is, she's not letting it get to her.
Man I tell ya it's hard to swallow working so hard for so long, getting that weight you needed to be and then have it all turn to shit when it matters the most,
[but]
I shook it off and feel my happy self again!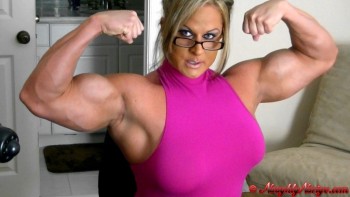 And that 'happy self' is never happier than when making content for her website or working for other photographers.
I came into this industry as a performer,
she says,
and in front of the camera is really where I love to be!
And for her fans, a typically naughty promise:
We will have so much great content after the show you will have to put your cock on ice when I am done with you!!!
Hot!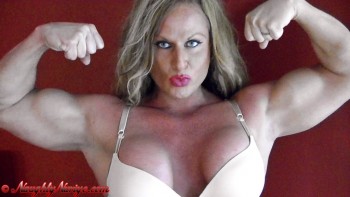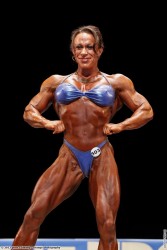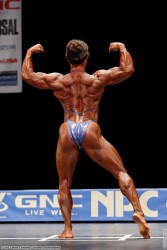 Meanwhile,
Jennifer Kennedy
, the 'Musclefoxx' herself, was faring a whole lot better than Nuriye, although she's no stranger to on stage heartbreak herself. Last year at the NPC USAs (you may recall) Jennifer came agonisingly close to getting that coveted pro card. In the best shape of her life, she won the heavyweight class (beating Victoria Dominguez in the process), but in the overall posedown she finished behind the winner Tierany Chertein (fair enough) and the lightweight champ Denise Dinger.
Denise who? Exactly.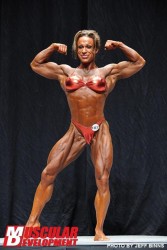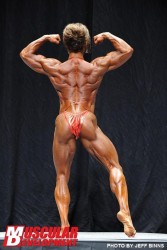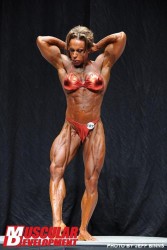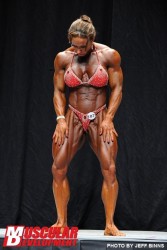 Jenni wins the heavyweight class at the 2012 NPC USAs, but not her pro card
Jennifer didn't quite match up to her 2012 vintage in this contest, but nevertheless looked as sexy as ever. Swell has to admit to having more than little soft spot for Jenni, who describes herself as
a marshmallow covered in muscle.
Granted, she may be edging towards the wrong side of Melissa Coates facially and the tats are not everyone's cup of tea, but her beautiful taper, her penchant for muscle control, that gorgeous muscle butt (and what she does with it), hell, I'm not about to start
apologising
for my taste! I say she's one hot sexy muscle lady. The kind of hot sexy muscle lady who never shies away from showing off her goods in the gym, no matter who else is there...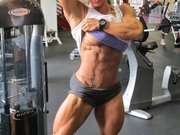 ... And she's also the kind of hot sexy muscle lady whose descriptions on her
Clips for Sale
site are so good you almost don't need to bother buying the clips. Almost. 'Foxxy Flexing':
I cannot help flexing when there is such a big mirror in front of me. I'm not a figure or physique girl, I'm a bodybuilder! Big round hard muscles, and I love it all! You like big, ripped vascular female bodybuilders? You like abs and veins and tits and clits? Well so do I! Buy this clip. You watch it in awe and I will keep doing what I do best... being big, hard and awesome!
Yes yes yes!!!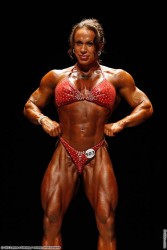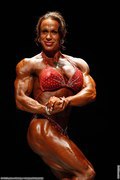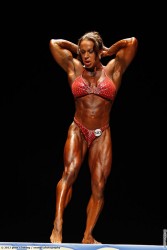 Keep gazing at Jennifer in her posing suit as you take that in and maybe try this one on for size. 'Heavyweight Cockriding 2':
Still a heavyweight but getting ready for a contest and oh so lean and hard. Vascular biceps, big round hard ass riding on top of that cock. He spreads my ass wide so you can see that cock penetrate my tight pussy and tight contest ready hole. My perfect shredded body riding him. Hard abs, and big clit. He can barely contain himself.
'He' is not alone.
'Contest ready hole'
???!!!
There goes another novel...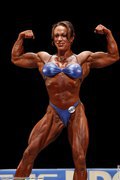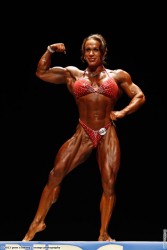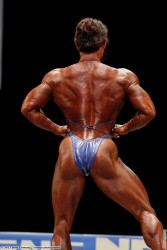 Get naughty with Nuriye Evans on
her website
, follow
her blog
, and don't forget to look out for her cock-icing content coming soon on the sites mentioned above.
Jenni is the Musclefoxx on
her website
and her highly recommended
Clips for Sale
.
Enjoy!