It's always nice to know that someone is reading my musings, and even nicer when they actually bother to share their thoughts and/or reach out a mutually female muscle appreciating hand. So, this week on FMS, for some of the lovely readers who have been in touch (whether by email or the comment box), a whole post inspired by them as a way of saying thank you for supporting the blog.

I hope they, and you, will enjoy them.
Want to be my favourite reader? A high standard has been set. If you think you can be MORE complimentary than this, you are very very welcome to try...
Any article is a love letter for muscular women! Such a great blog you have here!

It keeps getting better and better. Your texts are as good as the wonderful pictures.

Once again, you gave us awesome articles this week.

You always have great topic ideas. Your blog keeps getting better and better.
Cockpuncher
, from France, may be familiar to you from the forum boards, and will definitely be familiar to anyone who reads the comments below the posts, where the quality of his comments (in my opinion, anyway!) is matched only by the quantity.
So, as a thank you to him for all his encouragement this year, the iron daughters of Romania who rock his world (and quite possibly yours too).
Cockpuncher
says,
My 2 favourite FBBs, Alina Popa and Elena Oana Hreapca, come from Romania. I truly believe these two are the most beautiful women in the world.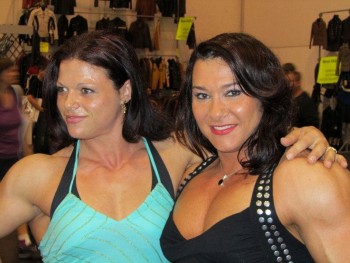 It's hard to argue with that. Who would want to?
Cockpuncher
on Oana (after she was voted
FMS Abs Queen
)
Of course Oana is Abs Queen. Sooooo sexy!
Cockpuncher
on Alina
Sexiest woman ever! The most beautiful woman on Earth! My number 1 FBB.
I am truly in love with this amazing woman.
And I reckon the only thing better than Oana or Alina separately is Oana and Alina together, preferably touching each other...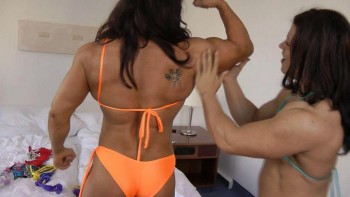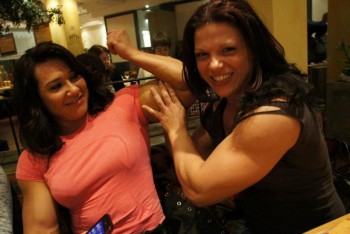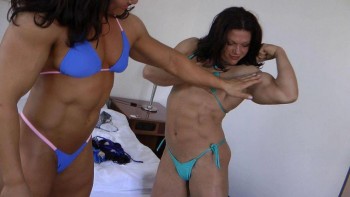 Perhaps the only improvement we could make is to throw yet another European muscle goddess into the mix... Step forward Katka!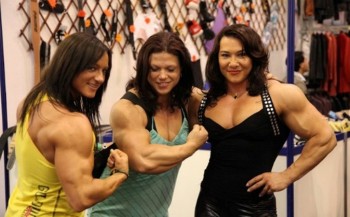 Joyeux Noël and a heartfelt thank you to you,
Cockpuncher
.
I hope this year you'll get to be this guy...
Enjoy!