It's always nice to know that someone is reading my musings, and even nicer when they actually bother to share their thoughts and/or reach out a mutually female muscle appreciating hand. So, this week on FMS, for some of the lovely readers who have been in touch (whether by email or the comment box), a whole post inspired by them as a way of saying thank you for supporting the blog.
I hope they, and you, will enjoy them.
Last but certainly not least this week, a tribute to the UK's (possibly the world's) longest-running female muscle fan blog, the legendary
PumpItUp's Female Muscle
.
I've never made any secret of my admiration for this incredible archive of female muscle, nor how it provided so much of the inspiration for me to start
Female Muscle Slave
.
PumpItUp
himself was one of the first readers to contact me after
FMS
began, and it has been an honour and a pleasure to share my love of female muscle with him.
Eight years of blogging, more or less continuously since December 2005. Truly amazing. 'How to pay tribute?' I wondered. In the end, I decided on this...
A HISTORY OF PUMPITUP IN 100 IMAGES
2005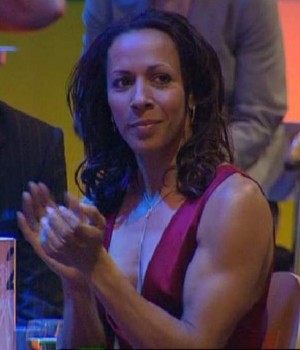 Dame Kelly Holmes leads the applause for PumpItUp at 8
2006
THEMES ESTABLISHED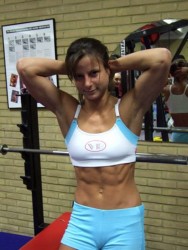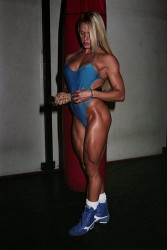 Abs and fitness: Sarah De Herdt and Larissa Reis
Early
PumpItUp
was characterised by the use of screencaps, often from UK TV
Shelley Beattie on Sky Three (!!!)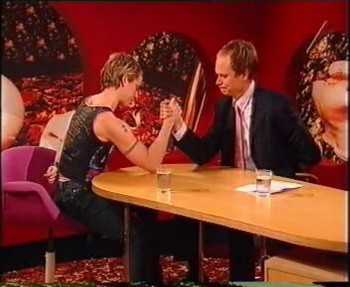 Spice Girl Mel C armwrestling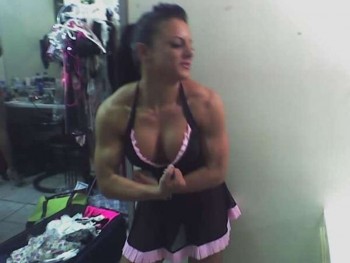 This looks like Mz Devious, but 2006?! Surely not!
2007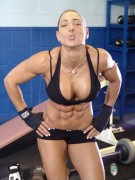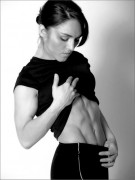 PumpItUp
is a celebration of female muscle in
ALL
its forms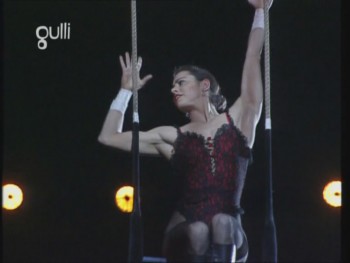 Acrobatic muscle, May 2007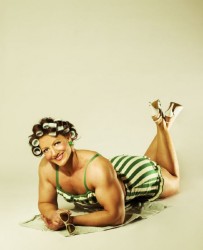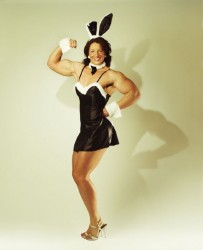 So many women, and iconic images, seen first on
PumpItUp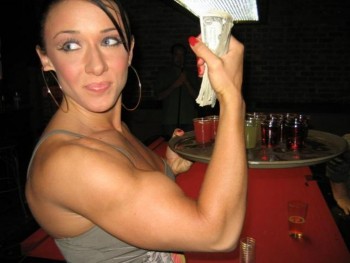 Erica Cordie, December 2007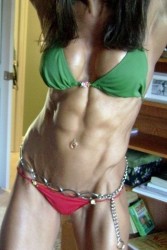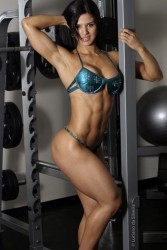 2008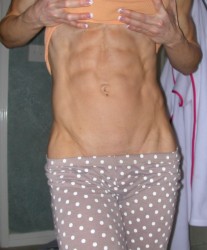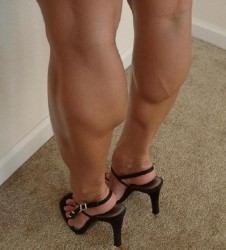 It's all there on
PumpItUp
: abs, calves, biceps and backs; the new and the old;
from the unknown 'Girl Next Door' to the well-known female muscle face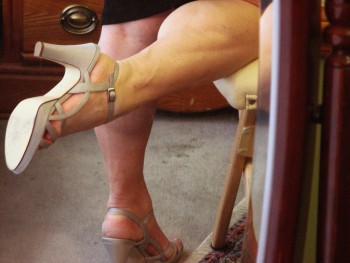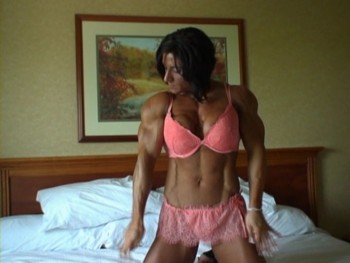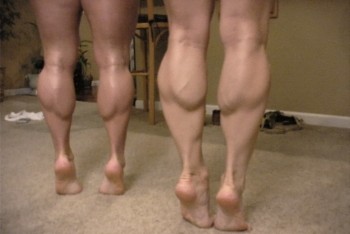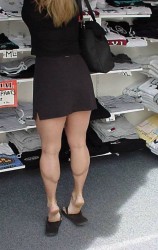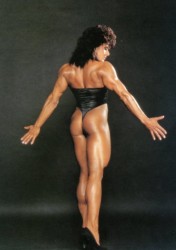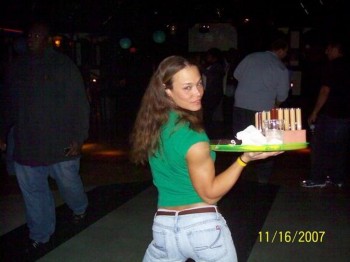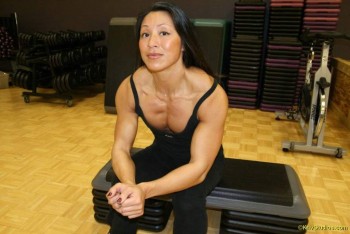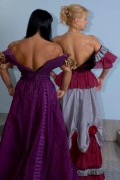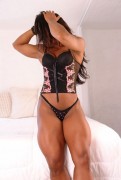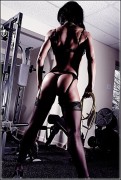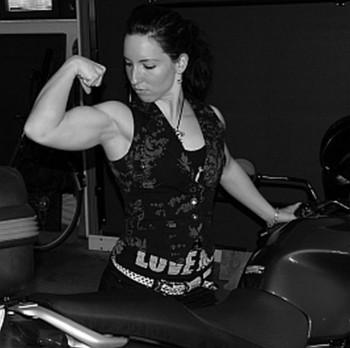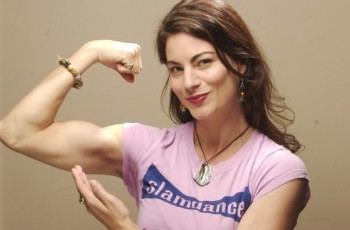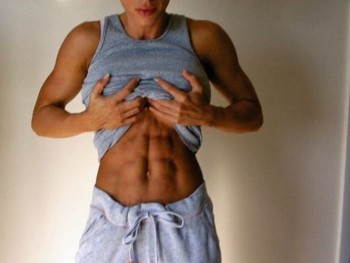 2009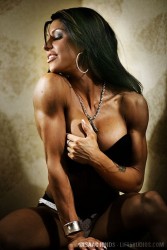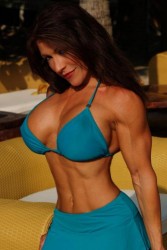 Jamie Costa and Nena Cortes got 2009 off to a hot start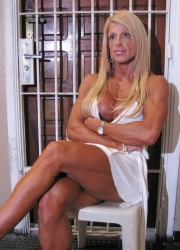 Anne Freitas on the brink of greatness; Maria Kuzmina, Russian NABBA goddess
Like a sweet shop of female muscle, there's allsorts (sorry!) to enjoy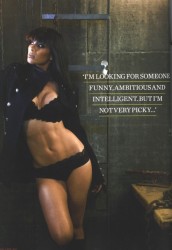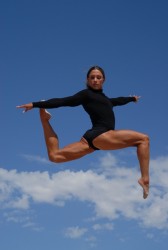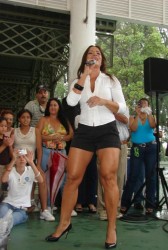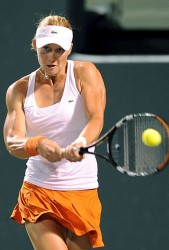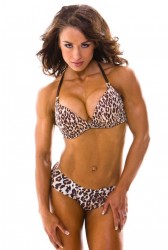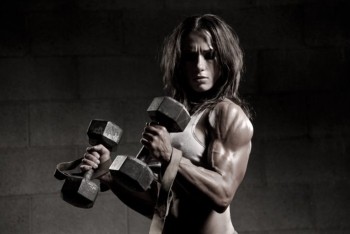 The beautiful Pauline Nordin, a PumpItUp staple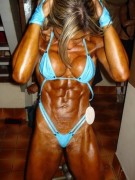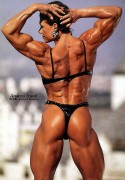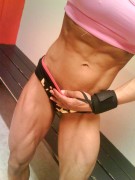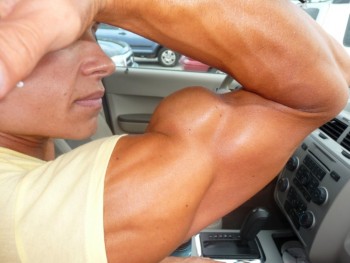 Macey Boudreau pumps it up
2010
PumpItUp
kicks off 2010 in style with abs and hammies to die for, and by officially giving Sarah Hayes 'the right to bear arms' and calling Oksana a 'Modern Venus'...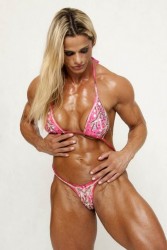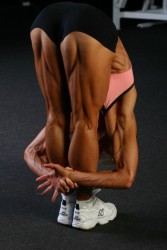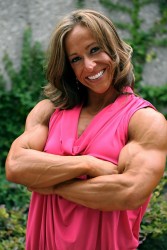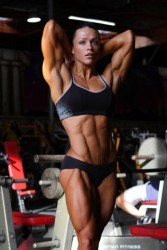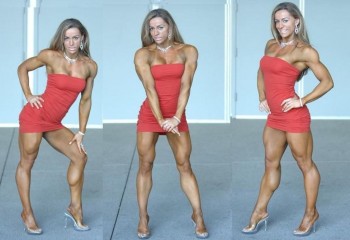 The Malacarne triplets!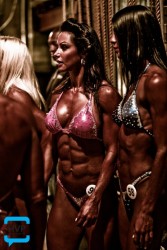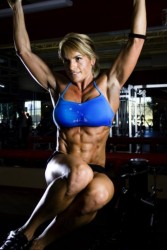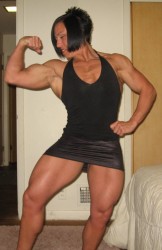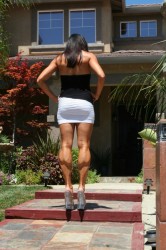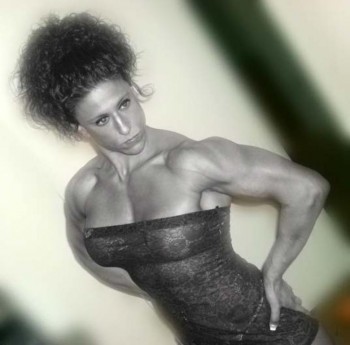 PumpItUp
favourites like Lisa Moordigan (above) are never over-featured,
but when they are, he makes sure the images are memorable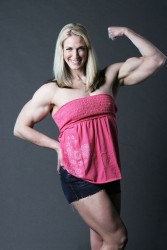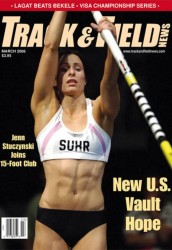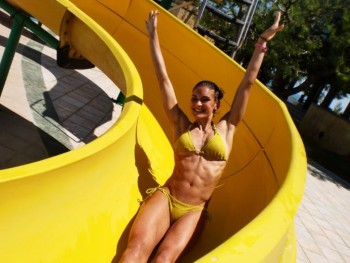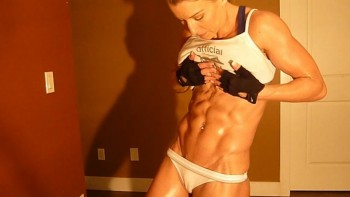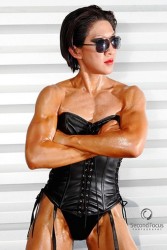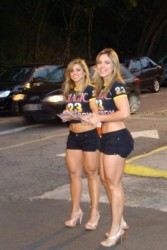 left: 'Lean and Mean'; right: 'The Quad Squad'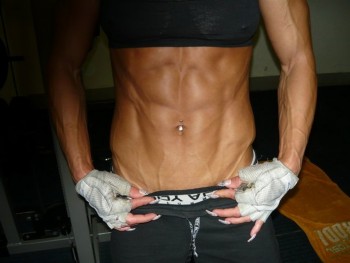 PumpItUp
reduces your amount of 'Guess Who? time. He not only almost always knows who it is, but he also bothers to tell you. That's Suzy Kellner right there.
2011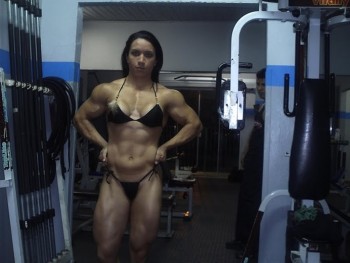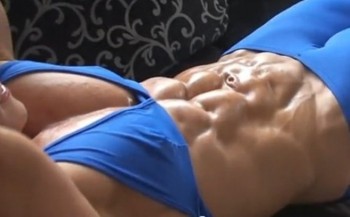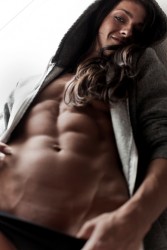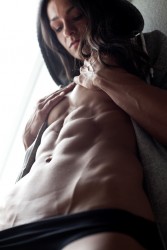 'Stunning abdominal landscapes': Popa (above) and Landolt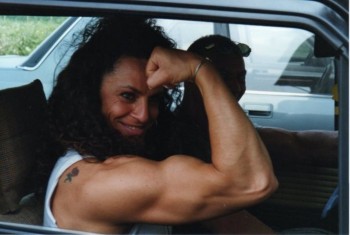 'How to Stop Traffic. And everything else!'
UK mainstream media muscle rarely escapes
PumpItUp
's beady eye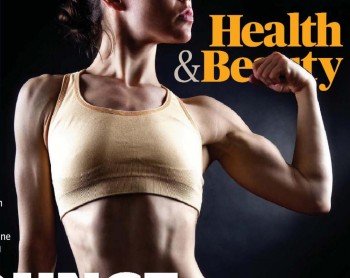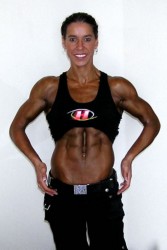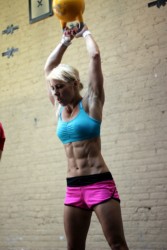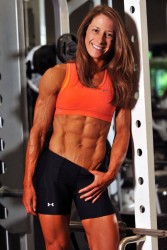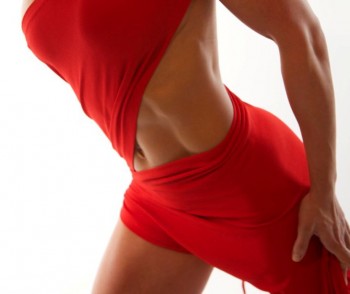 2012
In which year
PumpItUp
brought us abs...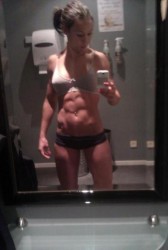 ...
FMS
got inspiration for
Ts of the Day
...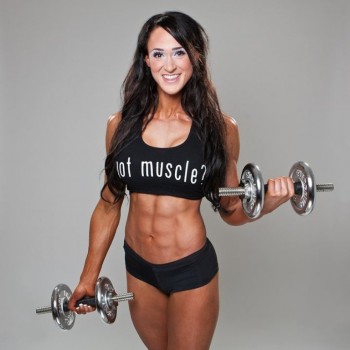 ... more media, more Crossfit...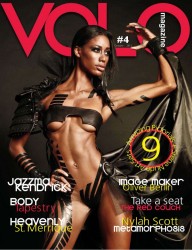 ... and
more
abs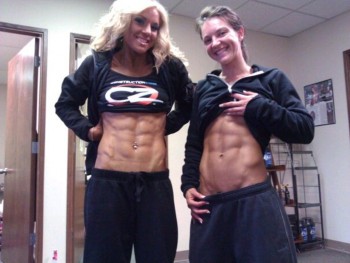 2013
PumpItUp
is, in this reader's opinion anyway, better than ever. Daily posting resumes. The man's archive is seemingly endless, and if you don't have time or inclination to scour the web for images, there's no better place to get your female muscle fix.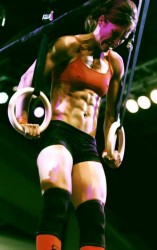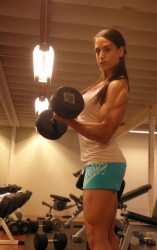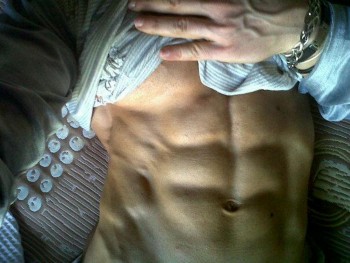 Female muscle fantasies...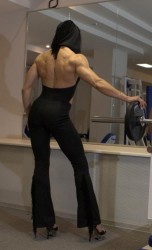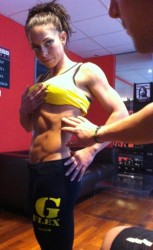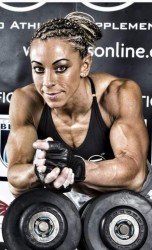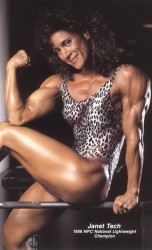 ... and old favourites and new finds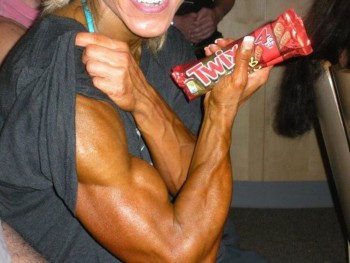 It'll never be the Twix advert, more's the pity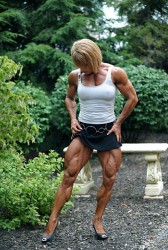 Amy Sibcy, and some other great legs 'Just Going for a Stroll'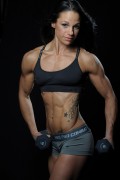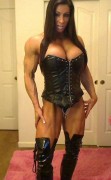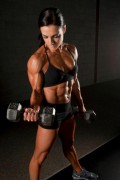 Some of the most beautiful women in the world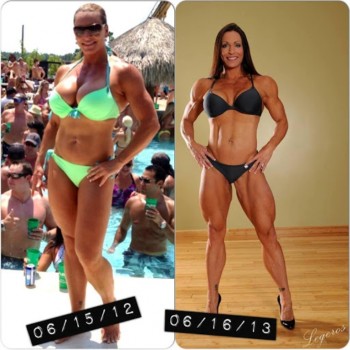 Lisa Marie Sanders: progress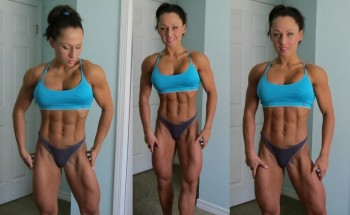 Karina Akmens, x3
And a final snapshot - all posted in the last couple of weeks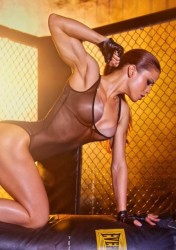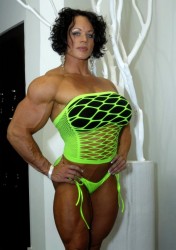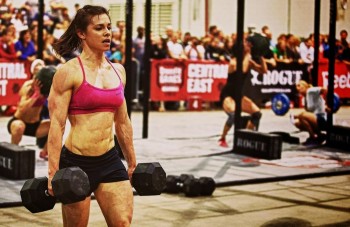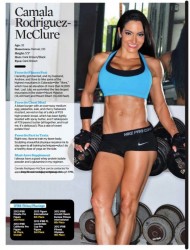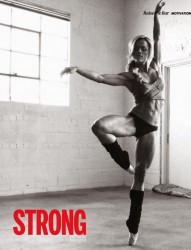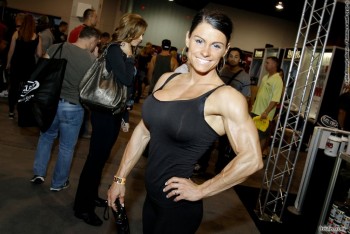 Of course, this 100-image tribute is only a tiny fraction of the hundreds and thousands of images you can find on
PumpItUp
, and on and on it goes, with a new image (at least) per day, into its
eighth
year. Happy 8th Birthday, and may
PumpItUp
continue to go strong through 2014 and for many many years' beyond...
Merry Christmas, my friend!