MARJA
From front on, sir will note the pronounced 'teardrops' above the knees, the outstanding abdominal definition, and the volume and aesthetic curve of the biceps.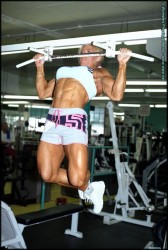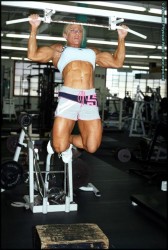 BRIGITA
In this rear angle view, sir may like to appreciate the explosive shoulders and the layers of thick muscle revealed across the back as the repetition is performed.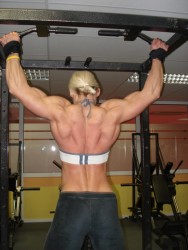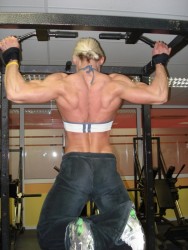 The results speak for themselves...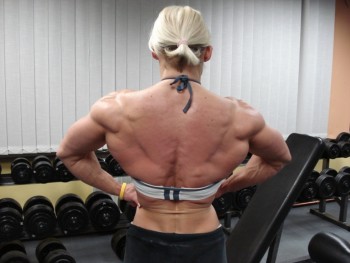 And, a bonus ball!
Colette Nelson
reaches failure, again and again, but not for want of trying -
check out the shaking. GRRRRRRRRRRRRRRRRRRRRR!
gif by
Muscular Girls in Motion
Enjoy!