It's always nice to know that someone is reading my musings, and even nicer when they actually bother to share their thoughts and/or reach out a mutually female muscle appreciating hand. So, this week on FMS, for some of the lovely readers who have been in touch (whether by email or the comment box), a whole post inspired by them as a way of saying thank you for supporting the blog.
I hope they, and you, will enjoy them.
Regular readers will need no introduction to
El Mariachi
, long-time
FMS
supporter and friend, and the author of the unique
Erotic Female Muscles
blog.
We hope that next year I can finally persuade him to guest edit
FMS
for a week with his own special brand of candid female muscle lovin' descriptions. But until then, just a little bit of what
El Mariachi
has been enjoying this year...
"SPERMALICIOUS"
Mariachi on Tina:
Simply spermalicious!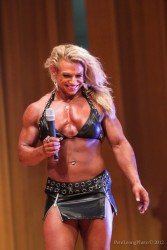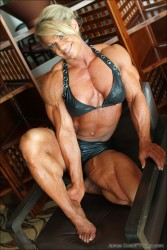 It is the word El Mariachi most often uses to describe his female muscle favourites. Now, it takes quite a lot to get a new word into the language, but it seems to me that he's well on his way, especially since he started using Twitter. For those of you keen to help get this word into common usage, a word of warning. El Mariachi's research has found that Angela Salvagno, Denise Masino and Debi Laszewski love it, Tina Chandler doesn't mind it, but Heather Armburst hates it!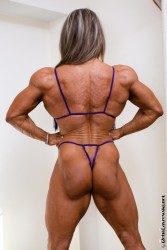 Debi: Happy to be called spermalicious
Mariachi on Alina:
The orgasmic experience and cum loads induced by this Romanian breed muscle queen are unbelievable.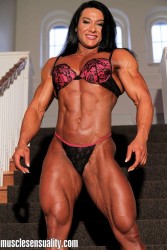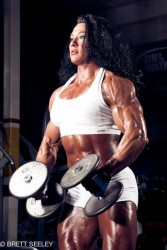 In a comment to Cross Is Back in October, El Mariachi reveals he has boldly responded to Lisa Cross' request on her website for proof of how excited she makes her fans.
Just joined Lisa's site and submitted my cock cumming all on her pics followed by an email. I'm surprised she DID REPLY and LOVES my cock and cum.
In fact she had just had sex with her companion and my pics got her aroused again immediately. So she went to her companion and demanded MORE pounding...
Mariachi on Marja, a comment on Legs Month (August):
I don't spend much PRIVATE time with her, but if I do she makes me CUM like an Icelandic volcano with indescribable orgasmic pleasure...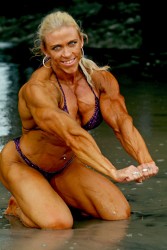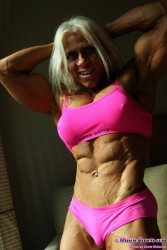 Mariachi on Michelle:
This little muscle cum princess is ONE hell of a cum inducer. Her surname says it all!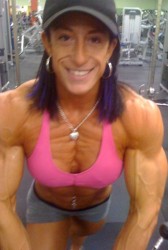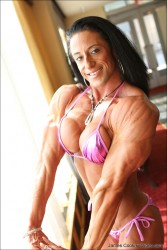 And most recently, in November, El Mariachi discovers British Physique champ Ria Ward:
Last week I discovered this spermalicious brunette. Very seldom does my cock respond positively to fitness competitors but here I go. Been cumming like a fountain and can't get her out of my mind when having sex with my woman...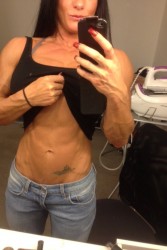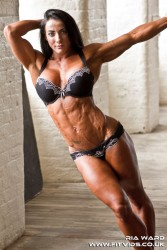 But any post dedicated to El Mariachi surely must climax with the woman he claims has given him more 'indescribable pleasure' than any other.
The most orgasmic abs still belong to her. They just make my mouth water...
During our Ms O Countdown in September:
[She is in] The best and most spermalicious condition ever. I really hope she wins this year.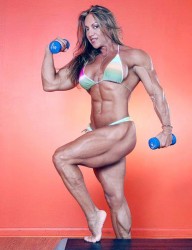 [I've made this video] As tribute to the MOST SPERMALICIOUS MUSCLE CUM QUEEN God ever created - YAXENI ORIQUEN for inducing my 500th load of thick cum. An out-of-universe ORGASMIC experience!!!
Follow
El Mariachi
on
his blog
,
his YouTube channel
and
Twitter
.
Merry Christmas JL!