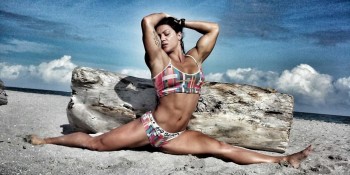 Here we are again, at the beach - you know, one of those beaches which is never the beach you're at when you're at the beach - and today, we're at the beach with one of our
2013 Women of the Year
and our current
Hot and Hard 100 #6
,
Suzy Kellner
.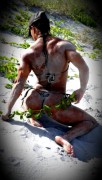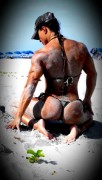 As always seems to be the case no matter where she is, at the beach Suzy just can't help herself with the display. She flexes, she shows off her gymnastics skills and does a few butt firming exercises. And she even has time to give the sand a big old Suzy hug.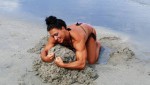 Everything about this woman is attractive,
wrote one fan recently.
She does very little to look good or be sexy. It comes naturally for her.
Now, I'm not sure I'd agree 100% that "she does very little to look good", but the rest is absolutely bang on true.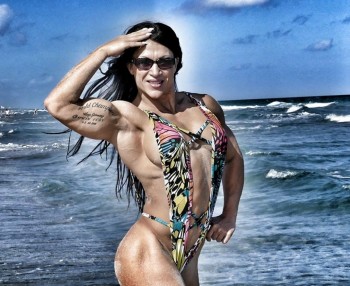 And as an added bonus today here's "Ultimate Muscle Suzy", one of
Fran Muscle
's excellent edits (see also
Whole Lotta Margie
) and you know they really are so excellent I have a feeling we'll be seeing another one of them on
FMS
before too long...
Enjoy!