WHAT SHANNON DID NEXT

or, THIS. IS. SPARTAN!
Unless there has been some quite unexpected turn of events,
Shannon Courtney
aka
FMS
readers'
Hottest Hard Woman in the World 2015
, didn't join in the female muscle festivities at the Rising Phoenix last weekend (I'm writing from the past so the "RP" is the future to me right now, remember?). In fact, she hasn't been been seen on a bodybuilding stage for over two years - since the 2013 Tampa Pro.
But as her #1
Hot and Hard 100
ranking suggests, this hasn't made her any less appealing to female muscle heads - not the ones who vote in our annual poll anyway.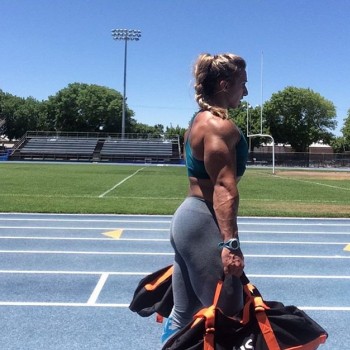 So what has Shannon been up to lately? Well, she's been entering Spartan Races.
According to
Wikipedia
,
Spartan Race is a series of obstacle races of varying distance and difficulty ranging from 3 miles to marathon distances.
In addition,
the company website
says
Spartan is a sport, community, a philosophy, a training and nutrition program – with daily advice, a podcast, a book, an activity for kids, workout gear, a media channel, an NBC Sports series, a digital magazine, and a timed obstacle race.
But not just any obstacle race.
Spartan is the world's best obstacle race. Period.
Different training, different skills, but the same old driven and high-achieving Shannon - she came in 3rd in her very first Spartan, the Monterey Super - 8 miles long and with 25 obstacles. And, when she'd finished, her nails
still
looked perfect!
If it excites you and scares the crap out of you at the same time, you should probably do it,
says Shannon, explaining her motivation. I wouldn't be so obvious as to point out that those are pretty much the feelings that stir within me when I think about Shannon, but I will say that she's certainly changed the picture I had in my head of what a Spartan Race is, ie. blokes covered in mud running around fields in Essex.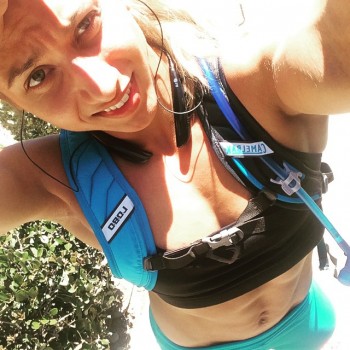 And amid all this training, racing, and nail bar time - not to mention being a mother and doing her job - Shannon has been sitting all her college Pharmacology exams.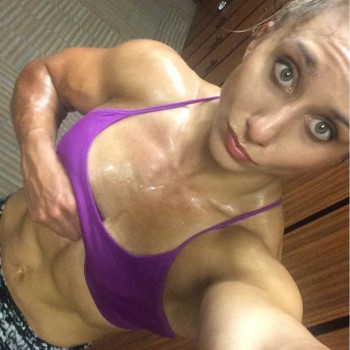 Phew! I reckon she deserves a little R & R.
I'm just speculating here but it seems to me that Shannon looks happier than ever now, and that she's always at her happiest when she faces a new challenge. And training outdoors.
Oh how I've missed these awesome tan lines,
she says.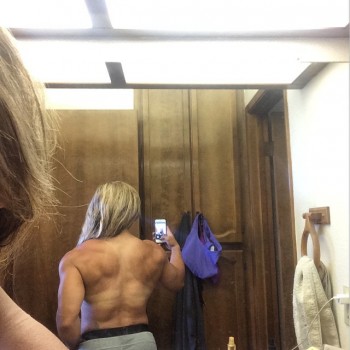 SWOOOOON!