SAY HELLO TO MY NOT SO LITTLE FRIEND Part 1
Say
hola
to yet another Spanish beauty, personal trainer and "supplementation expert"
Silvia Eiras Gonzalez
, aka Silvia Steel. She's a Madrid-based former Spanish champ who was competing at the NABBA Worlds as long as a decade ago. Since then she's been developing those muscles further and working in the "Chemical Industry", which may or may not be related. Whatever she's doing, it seems to be working. Damn!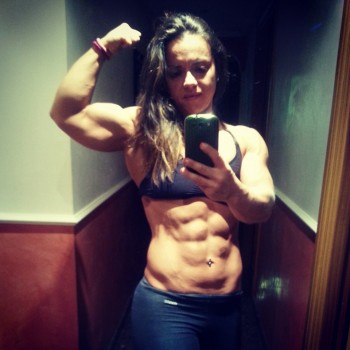 Silvia is on both
Instagram
and
Facebook
. And she has
her own YouTube channel
too, from which we recommend
a bit of Silvia working that bad boy - and the other one as well!
She even has
her own blog, Los secretos del acero - The Secrets of Steel
.
Enjoy!