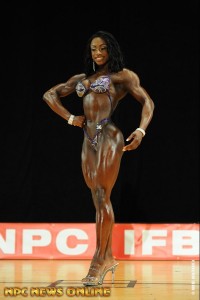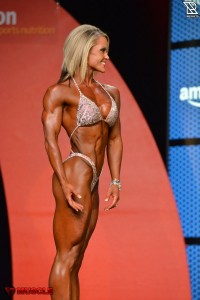 Shanique and Nicole
You may not follow Figure, but when you say it I'll bet the next word is a big old "BUT..." And the reason for that BUT could be
Maria Luisa Baeza Diaz
. It could be the young phenomenons (phenomena?)
Sandra Grajales Romero
(who, like Maria Luisa featured in your
Hot and Hard 100
for 2016) or
Shanique Grant
. It might be the former or current Ms Figure Olympias
Nicole Wilkins
or
Latorya Watts
, or the gorgeous (and also
Hot and Hard 100
featuring)
Diana Schnaidt
or the gorgeous (and winning a lot in 2016)
Cydney Gillon
...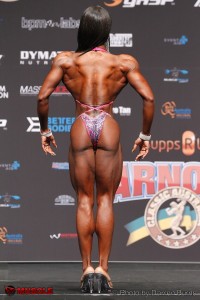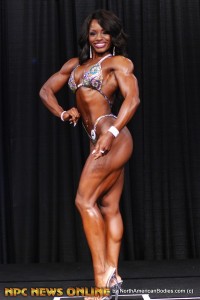 Latorya and Cydney
Seems like there are ever more reasons to not follow Figure BUT... And
Natalia Abraham Coelho
is definitely one more.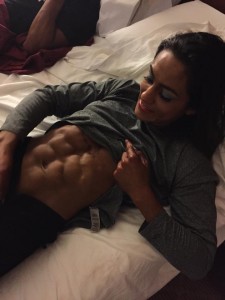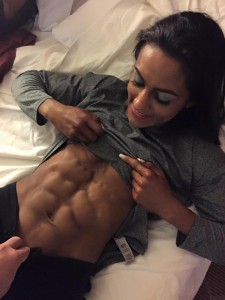 We have met
Natalia on FMS before
(as "Tali"), very briefly admiring her abs and learning a bit of Portuguese -
eu quero adorar o seu sexy abs
- in the process. But, as one forum poster has recently pointed out,
yes good abs, but have you ever seen striations in a figure competitor's thighs like those before?! Simply amazing at any age, but at 19 that is astounding.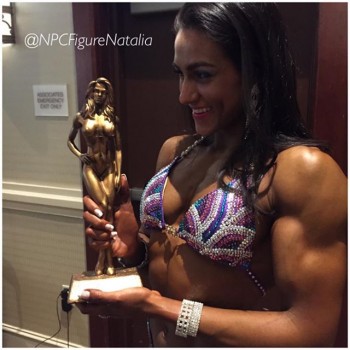 The striations in question, or "feathering" as I believe it is called, were/was evident as Natalia became the youngest ever IFBB Figure pro at the 2015 NPC Nationals. 19 she was. And this year she's set out on her pro career in an equally prodigious way with similarly pronounced thigh feathering. 4th at the Miami Muscle Beach Pro at the start of April, and then an even better 2nd at the Europa in Orlando at the end of that month.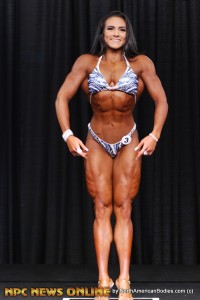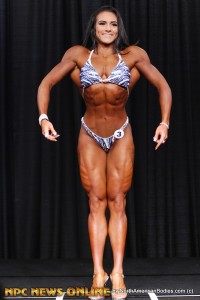 Natalia, 4th in Miami
Now results like that do not bear out the conventional wisdom of what a successful Figure pro should avoid. Namely, those thigh feathers.
The reason you don't usually see a Figure girl's legs that ripped is because they get points knocked for it,
one forum poster who seems to know what they're talking about informs us on a thread devoted to Natalia. So does that mean Natalia would have scored even better, perhaps even won those shows if her thighs had been smoother? Or maybe those points aren't getting knocked off any longer?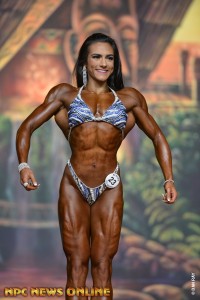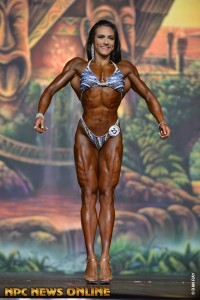 And 2nd in Orlando
Either way, the general forum consensus is that Natalia is "definitely a special one". And as seems the way with all of the Figure ladies, whenever they're not on stage, they can't wait to get flexing - if they did it on stage they would certainly lose points!
And you might want to check out Natalia (also shot at the 2015 Nationals) flexing less but also wearing less in
this beach based clip
. And I know you don't follow Figure, but you might want to drop by
Natalia's Instagram
once in a while...
Now, how do you say "I want to worship your sexy
thighs
" in Portuguese?