TILLIE: MODEL TO MUSCLE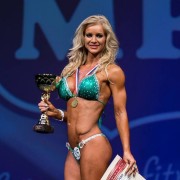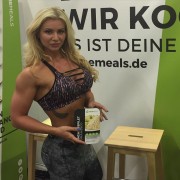 Quite a while ago
FMS reported that UK TV "phone babe" and former fitness model Charlene Hart had been doing some sexy flexing for callers
. Well, just over a year later, Charlayne (she calls herself Charlayne these days) was
winning three national titles of the Miami Pro varitey
, and is still very much in the fitness game, as even a quick visit to
her YouTube channel
will confirm.
She's even been hanging out with someone we know quite well.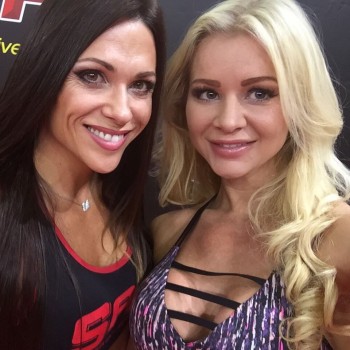 Anyway, at the time we met her, Charlayne (then Charlene) was saying how qualified personal trainers such as herself were often to be found in the world of "adult glamour" [tits no bits].
You're going to get the job because you've got the body to pull it off,
she explained.
Well, less than extensive research has found very little evidence of this, but there is no doubt that in the "glamour" industry in general in the UK, the (what they call) "toned" look is almost becoming
de rigeur
. Models with tight tummies, built wannabe
brasileira
bums, and selfies at the gym all over their Instagrams have become more and more common to the point where they are (at least approaching) the new norm in their industry.
But today is not about Charlene/Charlayne, nor is it about these "glamour" gym bunnies.
This week's
Pic of the Week
has got some
REAL
muscle.
Say hello to
Tillie Model
, aka
Tillie Feather Model Fit
.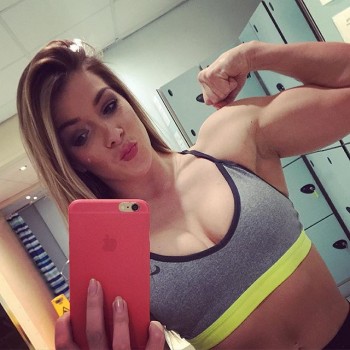 Tillie (I'm guessing neither "Model" nor "Feather Model Fit" is her real surname) hails from
Rosie Harte
's hometown of Leeds, and wouldn't, for much of her modelling career, have got any love from FMS whatsoever. Then, I believe about a year ago, she started lifting. And lifting proper.
It's crazy how big you look when you tense,
she says on
her IG
- she means "flex".
When relaxed I just look average with a toned back...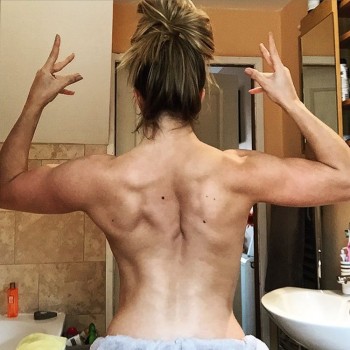 She has
a dance background
(also like Rosie, curiously) and
a nice line in package holidays
if you are thinking of working on your photography skills. Details of both these things and more on
her website
.
And those big time gains. Got my attention now she has. Got my attention proper.
Enjoy!