As
Hot and Hard 100
voting ended and FMS got down to the business of counting them up and getting together the posts, the doyen of British female muscle blogging, Mr
PumpItUp
himself, did us the honour of dropping in for a lengthy chat about the possibility that we were living in a
"New Golden Age"
of female muscle.
But first, we still had unfinished business...
The FMS Arnold Classic Review
(cont.)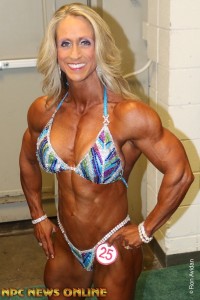 We kicked off April by doffing our hats to
the more mature ladies who had featured in the Physique International
. Women like the
Tracy Hess
, who, we thought, had to be lying about her age (surely she can't be 50!) and the ever swole 45-year-old
Sherri Gray
.
I'm a lifting Mum,
says Sherri.
Like a normal Mum, only much cooler.
Then
we snuck backstage
for some, er, cheap thrills...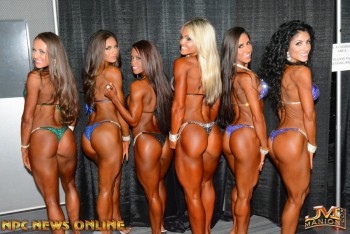 To be honest, we enjoyed the Amateur section of the Arnold at least as much as the pro show, with some of the best up-and-coming Physique muscle in the world on display in each class, all beautifully photographed by Igor Kopcek for Eastlabs.
In
the tallest class
, won by
Julia Föry
, we very much enjoyed Canada's
Justine Albert
with all her body art (yes, you heard) and
her artistic, sexy-flexy routine
.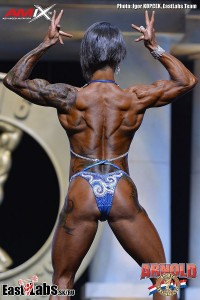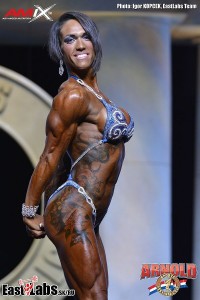 Forum favourite
Hronn Sigurdardottir
and FMS fave
Liudmila Goshko
were standouts in
the medium class
, Liudmila once again wowing us with those pecs of hers.
A bit less bronzed than we've seen her before,
I noted,
and perhaps therefore a bit less ripplely in the pec department, but I'm more and more impressed by this beautiful woman every time I see her in competition. And it seems I am not alone.
At the time it was clear Liudmila was going to make her debut in the
Hot and Hard 100
.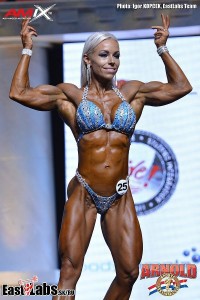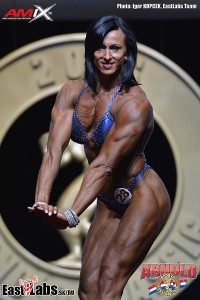 With 21 of the 36 Physique competitors, "up to 163cm" at the Arnold Amateur was certainly the biggest of the three classes. It was also, in my opinion at least, the best of the three classes in terms of quality with plenty of prime muscle all the way down in the placings.
And in that shortest class, among the many many delights, were the abs of
Allison Sinisi
and
Camila Rodrigues
, 6th and 10th respectively.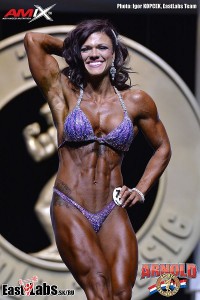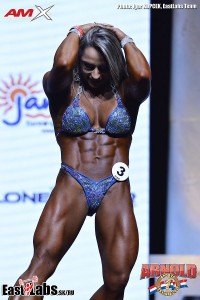 Goodnight Ohio!
And then, after
our little chat about then and now with PumpItUp
, it was time to reveal who you'd voted for. Time to reveal the FMS
Hot and Hard 100
for 2016...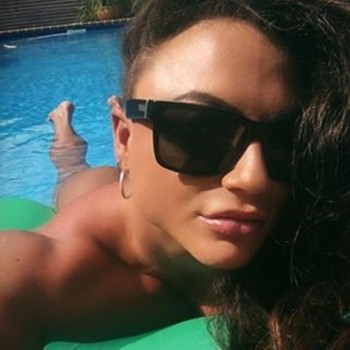 We got as far as #41 before April ended. There were many, many new entries, one notable
re-
entry, and plenty of the usual suspects. Liudmila came in at #90,
Nicky Foord
"with a bullet" at #87, an unprecedented eight-woman tie at #74, and a certain Mr Ozzy was apoplectic to find that his beloved Anne was "only" #70.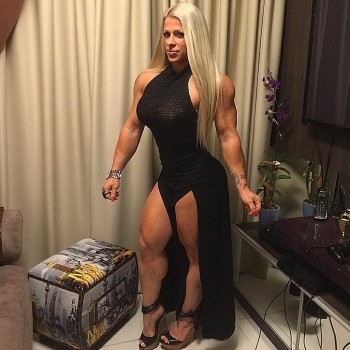 Sandra Grajales Romero
debuted at #49, Gracyanne rose again from #69 in 2015 to #48 this year, as did
Zoa Linsey
(#82 to #42). But
Tina Nguyen
surprisingly dropped from #33 to #44. And we revealed that
Kim Ji-Hyun
had taken over as top Korean from
Yeon Woo-Ji
as the female muscle world held its collective breath (in my head it did anyway) and Swell put in some shifts to get those last few posts just right before we counted down to #1 at the beginning of May... Oh the suspense!