Champions
August began with seven champions in seven days.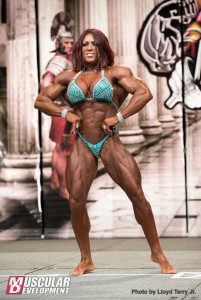 To the delight of her many fans and many of her FBB peers, the popular
Anne Sheehan
won Heavyweight and Overall titles in two of the age categories at the NPC Masters Nationals, and finally achieved her dream of professional status at the age of 43. And meanwhile, "the renaissance" of 36-year-old
Isabelle Turell
continued, and having been runner-up in Puerto Rico, she won her first pro title in Omaha.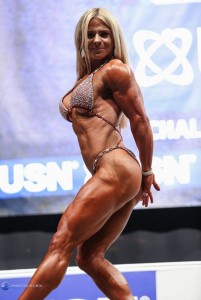 Mindi O'Brien
triumphed at the Vancouver Pro - the third time she has won a pro show in the last three years, and just about a year after giving birth to her fourth child, Northern Ireland's
Emma Gormley
became the NABBA Britain champion.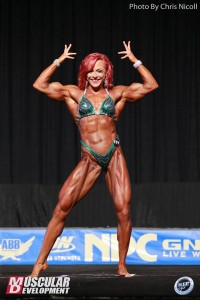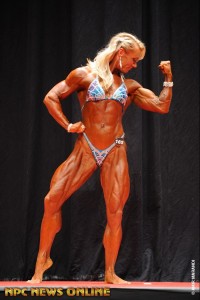 The gorgeous FMS heartthrob
Katie M. Lee
won her class and pro card at the NPC Jr Nationals after, she revealed, a hardcore 20 weeks of contest prep. And in her first Physique show, former Figure competitor
Jessica Martin
- not
that
Jessica Martin
- won both her class and the Overall title at the NPC USAs.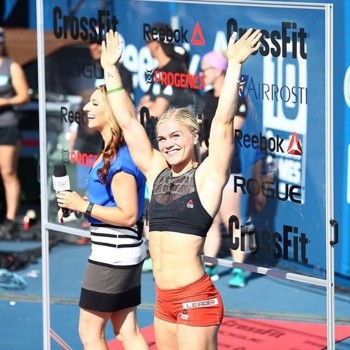 And at "The Games", Iceland's Crossfit Queen
Katrín Tanja Davíðsdóttir
defended her "Fittest on Earth" title. She received a winner's cheque for a cool $275,000 plus about $13,000 in performance bonuses,
and
her prize also, rather controversially, included a handgun donated by one of the Games' sponsors. I kid you not.
And apparently they are going to allow her back into Iceland with it,
FMS reported.
Summer Break @NPC USAs
While we headed off for sunnier shores for the second time this year, FMS kept you busy with some of the women we had dug at the 2016 NPC USAs, including, once again,
Theresa Ivancik
, for the
fourth
time at a national level show in the bridesmaid position. She was close, but once again the cigar went elsewhere.
It kind of went something like this... "SO," he thought angrily, "who exactly is this O'Veal woman whose body the judges deemed to be better than my Theresa's?"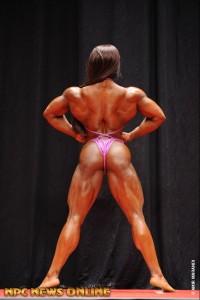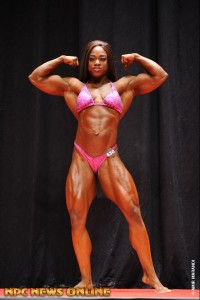 Holy s**t she's INCREDIBLE!!!
And trained by
Margie Martin
.
Jessica McKenzie
, we felt, had got a raw deal from the judges in her Light-heavyweight Bodybuilding class, but it was very much the right result in the Physique class won by
Stephanie
-
Being on stage makes me feel so ALIVE!!!!!!
-
Flesher
.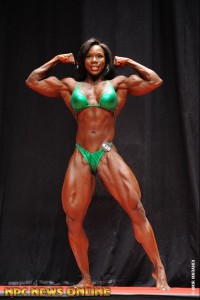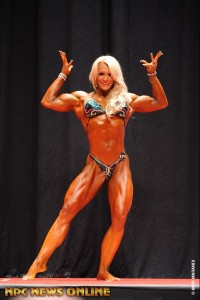 Class A winner
Arlin Mossholder
,
Kathy Garza
(4th, class C), Tia-Marie Hamilton (4th, class A), and the marvellously named
Christina Buffington
, a Crossfit coach (Class A, 3rd), were just four of many Physique competitors who FMS enjoyed.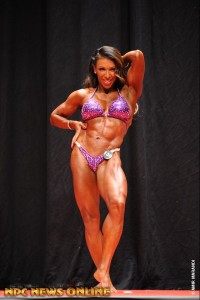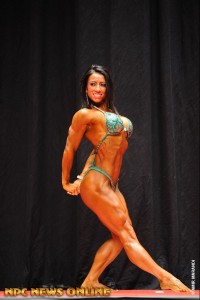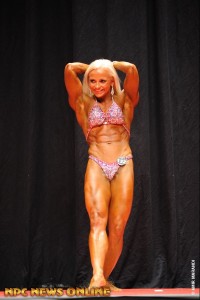 But there was also some very sad news.
Joanna Wilson
had been due to compete at the USAs, but sadly the former Figure and Bodybuilding competitor passed away before the show. She left behind a husband and two children, and some of the reactions to her death did not do much credit to the wider bodybuilding community.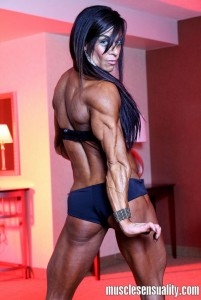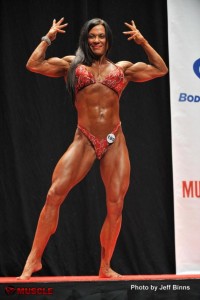 Tributes and condolences to Joanna's family and friends have been paid across the female muscle lovin' fan forums, with genuine shock and sadness at this tragic news and genuine anger at how others have made so many assumptions. She will clearly be missed by all of those she knew and many, including myself, who she did not.
Picture Perfect
FMS went "a bit
PumpItUp
" for a week with one "perfect picture" per day mid-month.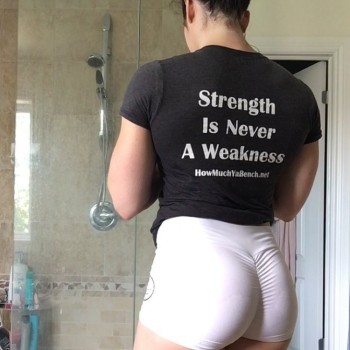 The week was book-ended by
Natasha Aughey
's er, memorable shorts, and
Margie Martin
turning the anticipation for RP2016 up to 11 with a current situation
Instagram
post she had taken while supporting
Brittney O'Veal
at the USAs.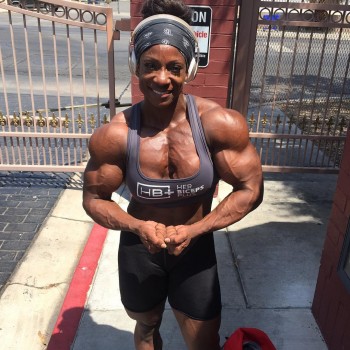 "Prime championship beef"
Some of the other pics from that week will no doubt make their way into our "Images of of the Year" post that traditionally comes around Christmas/New Year. Imagine the quality when Natasha's shorts and Margie's pumped, veiny beef
don't
make the cut!
During the rest of August, we travelled to some exotic places, finding
female muscle in abundance in the Indian media and Deepika Chowdhury
, an Indian IFBB Figure pro, in the US. We also found sisters
Nuha
and
Latifa Almarri
encountering surprisingly (to us) little resistance to their dreams of
Crossfit glory in the UAE
.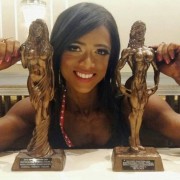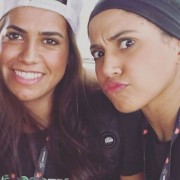 There were
bad girls in Britain
, and
a good female muscle cop in Sweden
, and
Marcie Simmons launched her new "telling it like it is" series on her YouTube channel
.
And there was
Heidi Krochter
.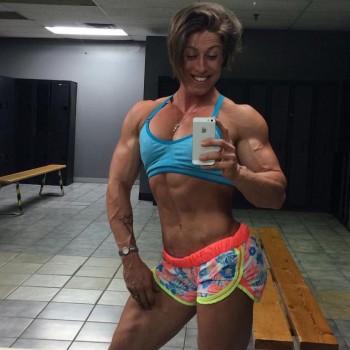 And we dug the IFBB Tampa Pro.
We dug the Physique division.
Diana Schnaidt
switching up from Figure, finally "flexing her muscles in anger" on stage. We dug the World's Sexiest Firefighter, the stunning
Erica Blockman
, and we dug the Physique champ, "Gloriaous"
Gloria Faulls
, "every inch of her statuesque frame honed to perfection".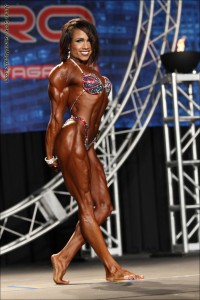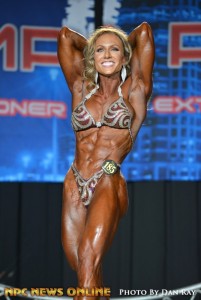 And we very much dug the Bodybuilding class.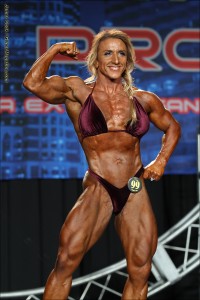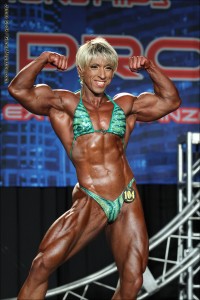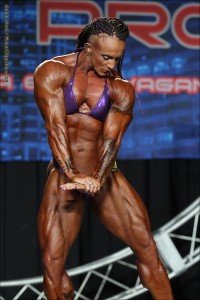 We enjoyed, most of all, the quality and quantity of
MUSCLE
. The fact that there was (in this year of more IFBB pro FBB contests, but fewer women competing at each show) 13 big and beautiful competitors. The fact that this was a proper contest, with four potential winners in
Selma Labat
,
Rita Bello
,
Lisa Cross
, and
Sheila Bleck
. And we even enjoyed the controversy over the result, which gave the win to Sheila.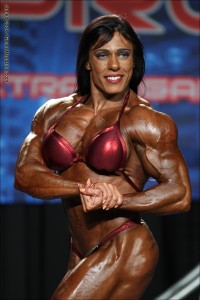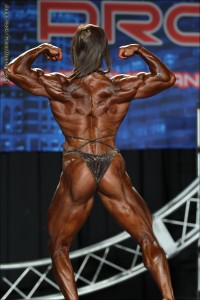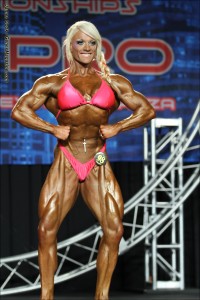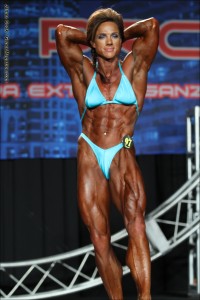 I didn't know where to look during that amazing posedown,
commented one reader.
I still don't know where to look!
But in a month where there were a number of outstanding clips going up on YouTube - the above most definitely included - one stood head and shoulders (and biceps and pecs and glutes and OMG those
ABZZZZ!
) above the others.
Oana in a stunning posing!
is the not 100% grammatically accurate but not misleading title.
Our appetites duly whetted by the Tampa Pro, we headed, salivating, into September, the month when the Phoenix would rise once more. Could Margie do it again? Would it be Helle's year? Or would
Alina Popa
take the crown that many thought she should have taken in 2013 and 2014 at the last two Ms Olympias? Oh the suspense!