Every day this week, one of the women who competed in one of the Toned or Trained Figure classes at the NABBA Universe in Birmingham, UK, on October 29th. And from the NPC Nationals in Miami the following weekend, every day we'll enjoy one of the Female Bodybuilders or Women's Physique competitors, all trying to win their IFBB pro cards remember, taken from among the four classes in each division.
I'm not trying to compare and contrast the women or federations, or make any points here, I just thought it would be a bit different. And it gives us the best of both worlds too. While footage of the NABBA ladies' routines is plentiful, there are few pics. From the NPC Nationals the reverse is true. Little video, many pics. So, by doing it this way we get to enjoy some muscles in motion, as well as a selection of contest photos.
An old and a new favourite today.
Firstly,
the woman transformed that is...
CINARA POLIDO
1st, Trained Figure II
We've been admiring Cinara -
her ripped (and often twitching) glutes
, and more recently
that incredible pair of thighs
- on FMS ever since she made her international NABBA bow in 2013. In Birmingham, for the second year in a row, the 2015 NABBA Ms World won her class but lost out to the class I winner in the overall posedown.
A week after the Universe though, happier news for Cinara at the WFF Worlds in Dublin, where she was crowned Ms "Superbody" (and awarded her WFF International pro card - whatever that is worth to her!). Watch the above routine from a slightly different angle
here
, and follow Cinara's glute-tastic adventures
on Instagram
.
And from Miami, a woman FMS introduced to readers just last month...
SUHA QASEM
2nd, Physique A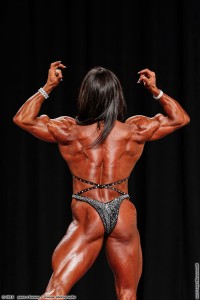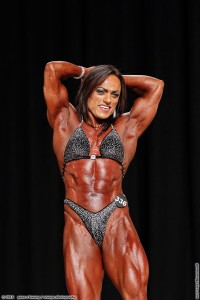 "Peakfection" was how one reader described Suha's amazing bicep when FMS featured her (see
Peaks Week: Split Star
), and their incredible shape was once again much in evidence as she took to the stage at the Nationals. Suha didn't win her class, but as runner-up did secure her pro card, and was very happy about it.
Only the best go pro,
she said (modestly!) afterwards.
Earned, not given. More reward to come.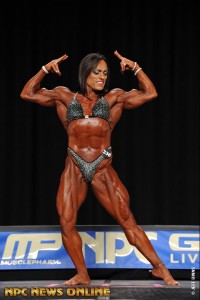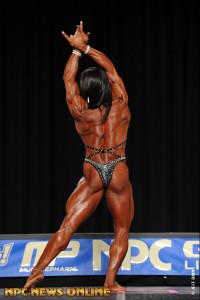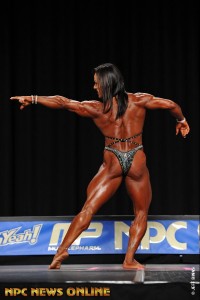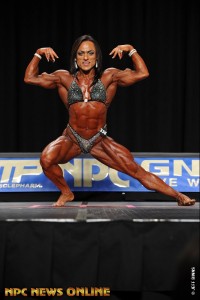 Less than two weeks before the show though, Suha suffered a head injury fighting off an attacker. He may now regret his choice of "victim". Suha defended herself so successfully in fact that she was "almost" arrested by the NYPD as a result.
I took that SON OF A BITCH down to the ground! Yeah I got a bump on the head,
she told her Instagram followers
.
But you should have seen his face! Blood everywhere!!!
Enjoy!