Physique Dreams (cont.)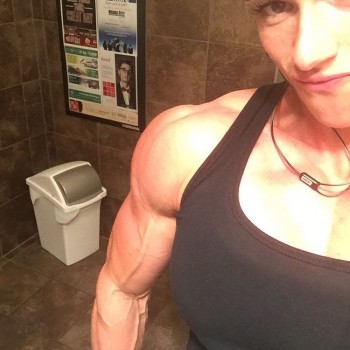 Our final two dreamy Physique women were (above) Canadian
Ceejay Byam
- she kind of reminds me of
Melissa Lesage
in some ways - looks, attitude, and, it turns out, both are trained nurses, and, like Melissa, at contest time Ceejay is
a vascular freakshow
- and (below) top swoon
Jessica Booker Williams
, aka
The Jessica Williams
, the title we dubbed her in order to avoid confusion with any of the other women of the same name.
I've got such a crush on her,
I confessed. Again.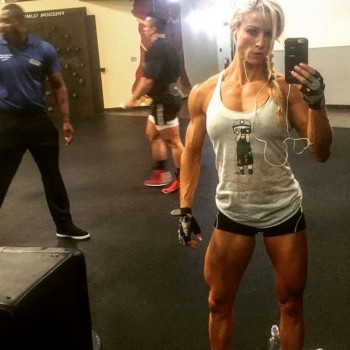 Also in the first week of October
we paid tribute (again) to Wings of Strength
after they announced a new addition to the Female Bodybuilding season from 2017. The new Ms Wings International event will give top amateurs from around the world the chance to become professional at the Toronto Pro next year. And we also doffed our cap to
a new female muscle blogging voice from Ireland
, a man with more than a bit of a thing for
Chleo Van Wyk
, a man not afraid of calling himself "The Schmoe".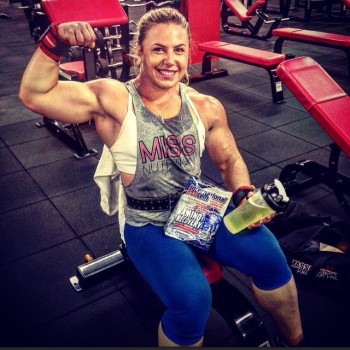 Our (then)
favourite YouTube channel, Hevumisa
, released his latest edit from the 2016 Arnold Classic Europe, and we admired
Jessie Graf's ability to get the attention of the world's media
. But the muscle strut that counted at the start of October was
Suzy Kellner
's, despite the inferior quality of the video it appeared in.
If you like female muscle strutting in public, if you like an FBB in tiny tiny shorts, if you like to see a muscle woman's bullet nipples all but busting through her vest, if you like a large helping of cocky arrogance with your female bodybuilder...

Well, then you are going to LOVE this!
But we returned to the Arnold Classic Europe to pay tribute to the Overall Physique champion, and a woman
we had first met (and fallen for) back in January
- Russia's "Sadistka",
Valentina Mishina
.
She is a dream,
wrote one of her other fans in the build up to the ACE in Barcelona.
Hard, curvy, beautiful striated muscle from head to toe.
On this occasion at least the judges and the fans were in agreement.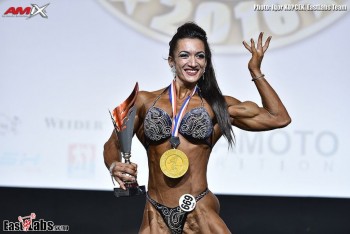 And there was reason for Britain to celebrate (not that it did), as serial podium placer
Emma Paveley
won her Fitness class (though not the Overall title, unfortunately).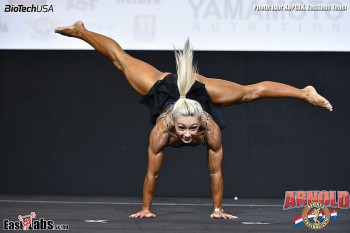 We inducted
Bernie Price
's determination to keep flexing despite a posing suit malfunction into our
Hall of Fame
, though given this had occured in 1990, it hardly deserves a place in a 2016 Review. Still, worth another watch - always!
More contemporary, and disappointing news arrived
from Iran
, and Swell confessed to getting
a good old-fashioned dose of The Madness
when sighting some proper female muscle. I had believed myself to be over that kind of thing. I was very
very
wrong.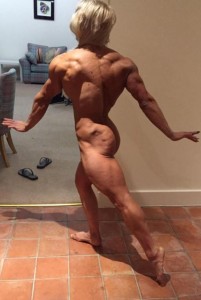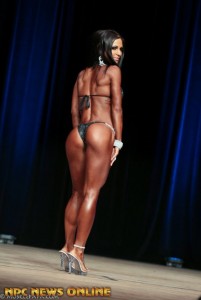 And we swooned all over not one, not two, but
three
spectacular (and very different) pairs of glutes. There was
Anita Herbert
's Bikini bum,
Corinne Ingman
's - naked and ridged for his pleasure - and those belonging to new fan forum sensation
Bakhar Nabieva
, a young woman whose posterior (and other) charms have even made it onto the mainstream UK media, who have given her the moniker "Ms Iron Bum".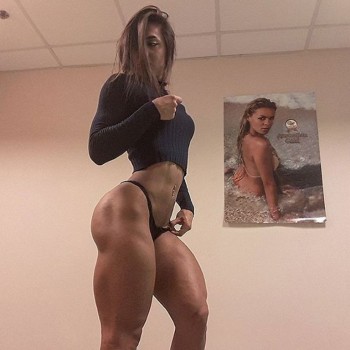 Feeling we needed a bit of structure to our posting, we turned to the Figure/Bodyfitness Division in a year when we have been increasingly impressed with the muscle on the ladies, pro and amateur, who compete in these categories.
Figure Phenoms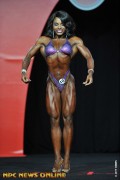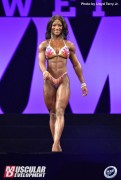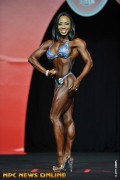 We began our exploration with the (freaky) three women at the very top -
Cydney Gillon
(
Survivor
contestant, two-time Pro winner in 2016, 3rd at the Figure Olympia, left),
Candice Lewis-Carter
(Figure Olympia runner-up, centre), and, the biggest Figure phenom of all, two-time and reigning Ms Figure Olympia,
Latorya Watts
.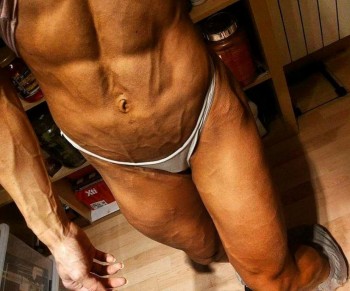 We met some Figure/Bodyfitness talent from Europe, including the vascular
vasca
Raquel Arranz
, and (we reckon) the next big female muscle thing to emerge from Romania,
Ramona Arseni
. "A muscular version of Shakira", as one fan has put it.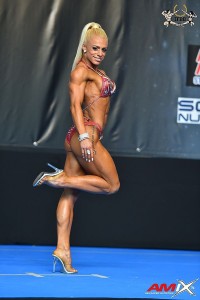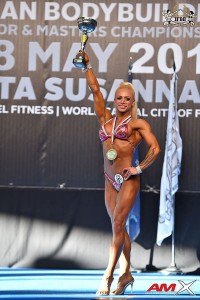 We confessed our somewhat sketchy knowledge regarding the UK Figure/Bodyfitness scene, but our research suggests that Britain has got much Figure talent too (by this point we were out of the EU, so no reason to even explain why we hadn't included the Brits with the Europeans!). Among those we brought to the attention of your lovely readers were
Kristina Vassilieva
- for her progress in 2016 - and new UKBFF champ
Natasha McFarlane
.
That's quite a chassis she's got to work with there,
I had thought when seeing Natasha for the first time, and more sage commentators than I have noted that experience is helping Natasha highlight her natural qualities better and better each time she competes. Widely considered to be one to watch.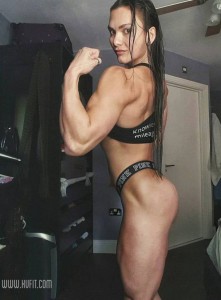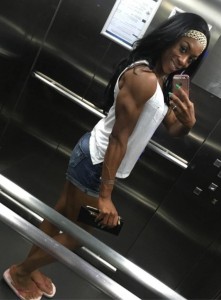 American
Nay Jones
(
I don't really like wearing clothes,
she says) and Canada's
Victoria D'Ariano
(best-loved for her "shaved and exfoliated" post-shower selfies) were names and bodies familiar to FMS, and probably to many readers as well from the many gushing fan tributes to them both that have appeared on the forums this year.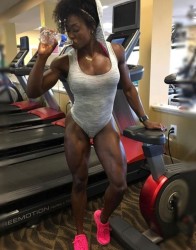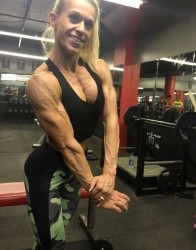 But we finished the North American leg of our Figure/Bodyfitness tour with two less well-known women, both of whom had enjoyed NPC national-level success in the past year - fomer Bikini competitor and NPC USA Overall champion
Tonya Wheatfall
, and
Odalys Ferreira
, who the Overall Figure title at the IFBB North Americans.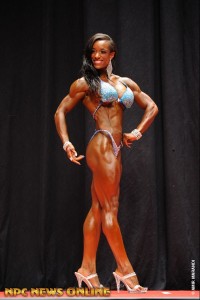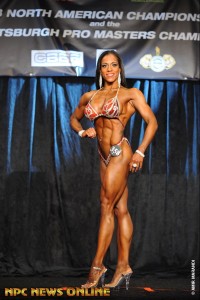 We finished our Figure journey in Australia, and a competitor from a federation that has, in the past, not featured much on FMS - World Beauty Fitness & Fashion, Inc.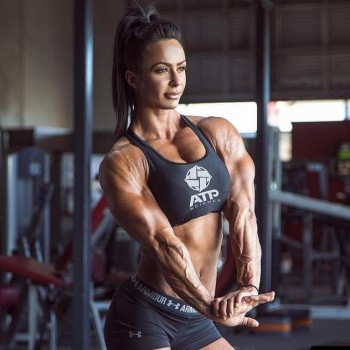 More competitors like
Rach White
, and we might just pay more attention.
Peaks Week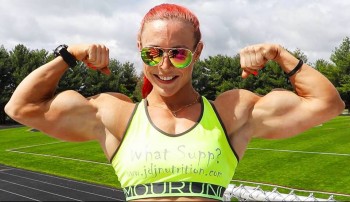 Beauties and their biceps were the (popular) subject for our last week of posts in October.
Katie Lee
's (above) and
Suha Qasem
's (below) - interestingly both compete in Physique - were just about the pick of a sensational seven women.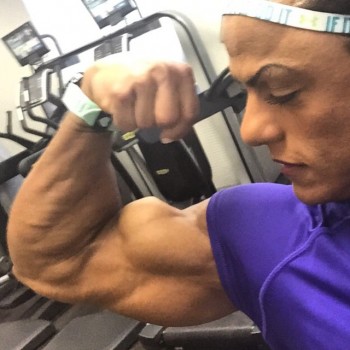 But perhaps the biggest highlight of the week was an uncannily well-timed and equally uncannily relevant release from
the Ultimate Muscle YouTube channel
...
Tomorrow, not so much action in November.
[But still worth tuning in for nonetheless - ed.]