Going Up?
It actually began on the last day of October, a week of posts about female muscle in lifts/elevators. It was all
Valerija Slapnik
's fault, and yes, that really is her name.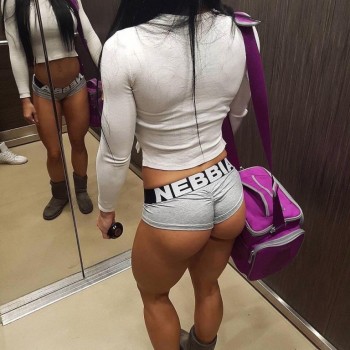 At the time I was a bit down on these posts, all "I'm really scraping the bottom of the barrel" type self-doubt, but now, looking back (and it's only been just over a month) I find myself rather more impressed than I thought I would be because a) I didn't actually write too much more embarrassing nonsense than I tend to do most weeks, and b) there really are some quality pictures of quality women here.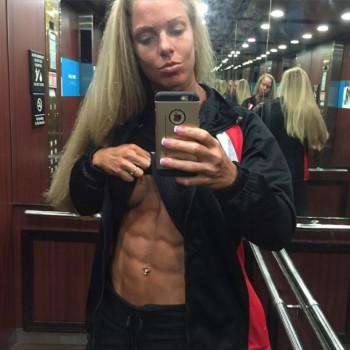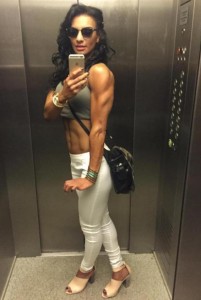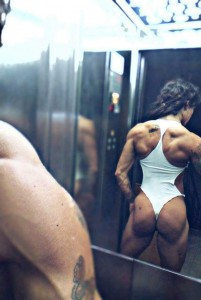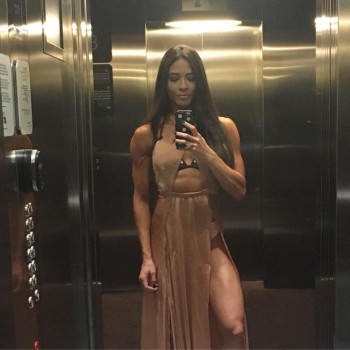 Among them, were two Brazilians whose devotion to the elevator selfie (
and
revealing skintight gymwear) is seemingly boundless -
Suelen Bissolati
(below, left) and
Claudia Bonavoglia
- and they each got a deserving post of their own.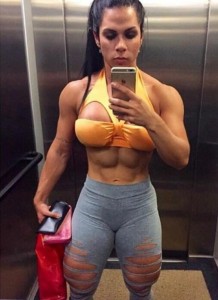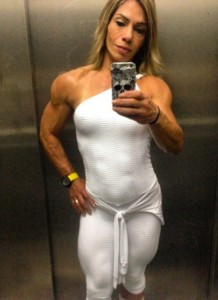 We finished the week acknowledging that
Erica Blockman
's firefighting skills (among other reasons) would probably make her the ideal female muscle elevator emergency companion, but as we couldn't find any in-elevator snaps of the lovely Erica, we had to settle for a dream elevator date with
Dani Reardon
. Hard times.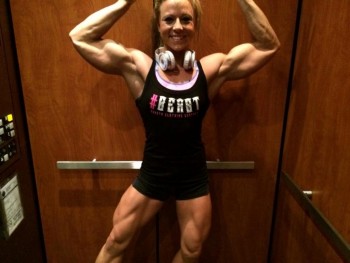 We decided it was time to "reevaluate and recharge", leaving FMS readers hanging for a whole fortnight. Yes, the "elevator selfie" week had not been, we felt, our finest hour, but as well as that,
Marcie Simmons
, who'd been "telling it like it is" on
her YouTube channel
for much of the year, had given us cause for some introspection...
On Fandom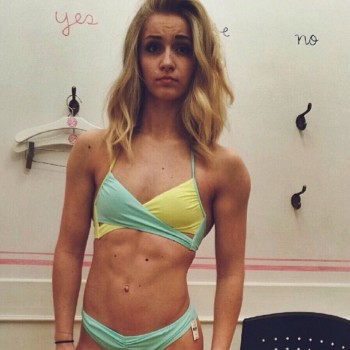 Are we a fan, or are we a schmoe? Does it matter? Is there any
real
distinction between the two? Does being a fan mean being a fan of the sport? What does
that
even mean?
And who
are
we anyway, us female muscle "lovers"?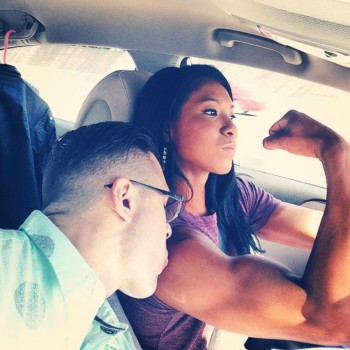 Well, at the outset of our week-long riff on some of the issues raised by Marcie we did say that we would have more questions than answers, and so it proved!
We wondered about how "we" deal with public discussions of our favourite women when the mainstream media runs a female muscle story (and the story -
Eleonora Dobrinina, "unidentified female bodybuilder with 0% body fat"
- reminds us now of the story we featured in January -
Sasha Rudenko's "concerned friends"
).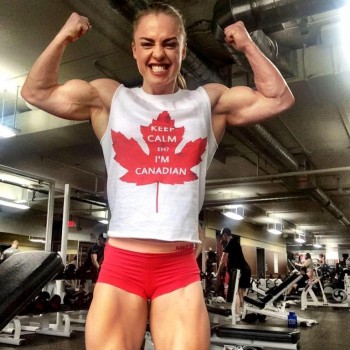 So, we wondered, what do you do when an office colleague shows you his phone and it's Ella and he tells you she's got 0% body fat apparently, and clearly wants you to agree with him that she's "unnatural", or "disgusting" or "manly" or whatever?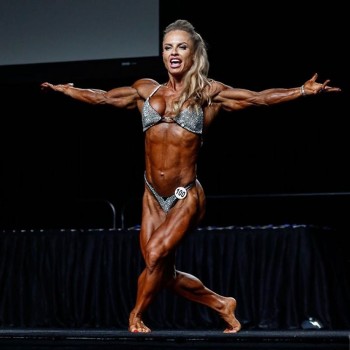 If there were any conclusions to all my yakking, they were these.
1. That I should be a lot braver the next time something like this happens to me and just proceed to "bore the pants" off whoever is asking because you know I really could go on about Ella for at least a couple of hours (before I even got started about the portrayal of muscular women in the media in more general terms).
2. Perhaps the change in perception towards "strong" women - the fact that it's slowly but surely becoming more common for women (especially young women) to not only go to the gym but also to lift weights while they're there - might also lead to a change in perception towards the men who love them. One reader was not convinced.
It's true: "We" are socially awkward, weirdos, perverts; and we have mental issues. It takes some time to accept the way we are.
Maybe he's right, but if I have learned anything about "us", it is that we are, just like the women we adore,
not
all the same.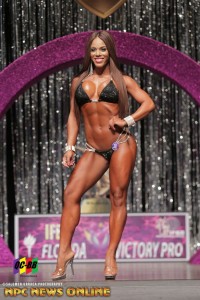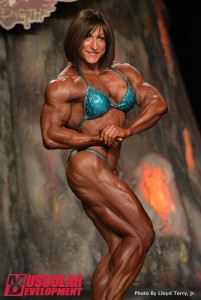 NPC Nationals & NABBA Universe
For no reason other than I thought it would be interesting to do so (although I couldn't tell you why!) FMS decided to pair seven (FBB & WPD) women from the 2016 NPC Nationals with seven (Toned & Trained Figure) competitors from the 2016 NABBA Universe. One pair per day - a clip from the latter contest, pictures from the former.
In the few days left in November we had three of those pairs.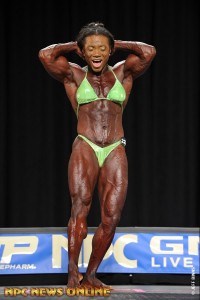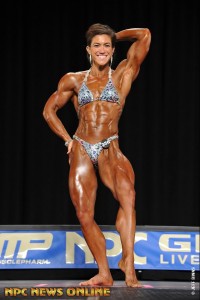 The legend that is
Monica Brant
(finishing runner-up in the Toned Figure class at the Universe) with the ever impressive FBB Heavyweight runner-up at the NPC Nationals,
Pauline Nelson
was our first pair. British NABBA star
Lindsey Angel
and fan forum WPD favourite
Rachael Chaskey
(3rd, Physique C) our second.
And we said goodbye to November with big girls
Allison Chaidez
from the Nationals, and (far too big for NABBA Figure and you have to love her for that!) Australian
Aisling Hickey
, who got the crowd showing their appreciation, and took Swell back to the days when the really big girls could be seen on the NABBA Universe stage.
A (brief) survey of (pre 2016 Review) FMS in December tomorrow.