When the shirt you want is on sale but they only have smalls, but you have a medium upper body and a small waistline so you just get the small and show the guns - Bam!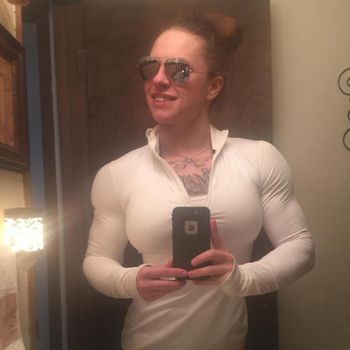 Destinee Bruch
(pronounced "Broo" as far as I know) pretty much passed the female muscle lovin' world by in her previous incarnation as a Figure competitor a couple of years ago, but with Instagram posts like the one above and a new Physique division body that's heading for the Jr. Nationals this weekend, she's really grabbed our collective attention now. Grabbed it by the throat.
The tighter the sleeves, the weaker the knees!
as one weak-kneed new member of the Destinee fan club puts it.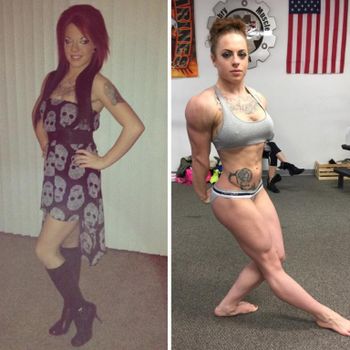 Once upon a time not so long ago, however, Destinee was neither Figure or Physique but, in her own words, "a train wreck of a girl". How long her transformation from two packs of hair extensions to six-pack and triceps extensions has taken I'm not completely sure, but she's "very glad to be the woman on the right - she's a beast!"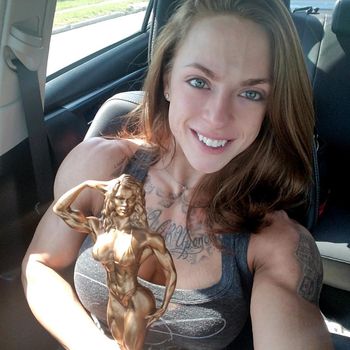 And this beast muscled her way into first place just over a month ago on her Physique debut at the NPC Mike Francois Classic in Ohio. And this was not one of those two competitors in a line-up, one of them looks like they know that you are supposed to diet and apply tan before a show pushovers. Destinee beat off much more experienced women like
Tracy Smith
,
Michelle Grissom
and
Lisa Janusz
(who has since been an NPC Physique winner herself) to claim the title and book her Jr. Nationals' berth.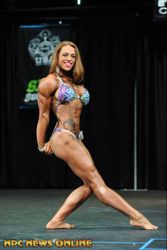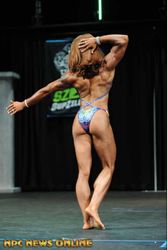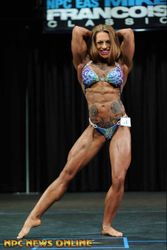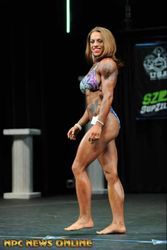 And looks as though she enjoyed every second of it.
Been here since 8 and I'm just now about to go up! It stinks that Women's Physique is always last...
OK, so maybe not
every
second.
But it's been a great show, so many awesome competitors. What an insane feeling being up there, truly life changing. I'm hungry for more.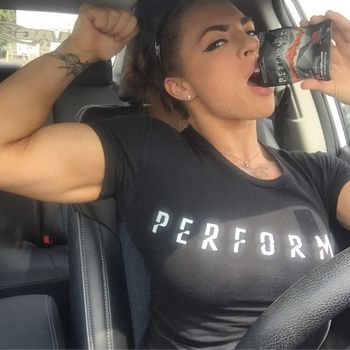 And that's what we love to hear.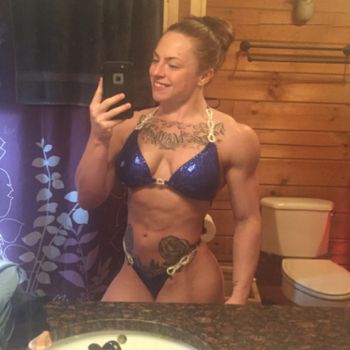 Now thus far I haven't said a damn thing about the tats, partly because so much has already been said.
There's a very nice body hidden somewhere under that artwork,
and so on. Well, I think if you really can't see Destinee's beautiful muscles because of the "artwork" then you should probably go to Specsavers. Or clean your screen. Or maybe you should just look at one of the other thousands of muscle women on the site where you left your comment and not bother with it next time. And besides, there's no hiding those epic shoulder curves no matter what she covers them with.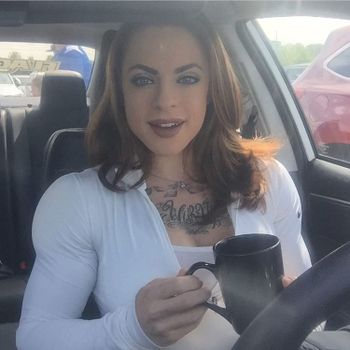 I have this insane dream, this dream to get my pro card,
she says.
My chance is just days away. It seems impossible but I'm going to give it everything I have.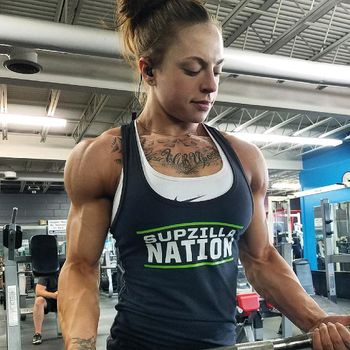 She's going to run into (a
previous WoW
)
Alyssa Kiessling
in Chicago.
Miss Buff Nugget
(as Destinee calls herself) v.
The Classical Queen
. Print the poster now! More seriously, it's good to know, in a week where we've had a bit of a blow, that - in Women's Physique at least, the future remains bright and will continue to do so as long as there are young beasts like Destinee and Alyssa so committed to being better and bigger.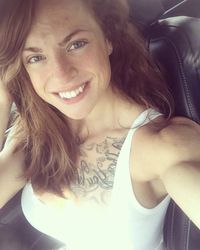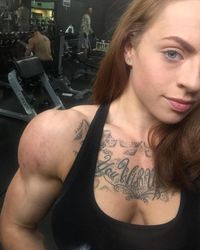 New fave, great build and beautiful,
reads a comment I related to much much more than the twat's I quoted above.
Spectacular! Just look at all those muscles!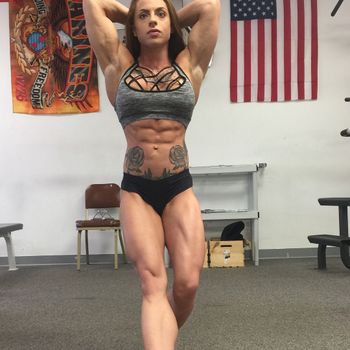 Oh, I am. I
AM!