Although known to the forums before, Lauren really announced herself to the female muscle lovin' world (and, I guess, the NPC Women's Physique Division) in 2015, with three shows: the first in Milwaukee, the second the Jr. Nationals in Chicago, and the third (a show she had not originally planned to do), the Nationals in Miami.
MAY
NPC Milwaukee Muscle Madness
Winner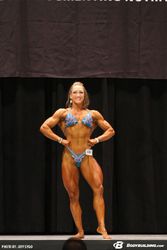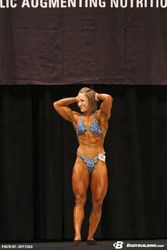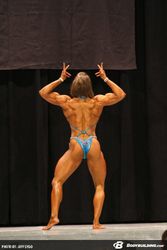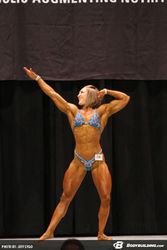 Against just two other women, there was only ever going to be one winner. Lauren said afterwards that she "felt good" on stage, but was sure she would do better in a few weeks' time at the Jr. Nationals.
They're my crown jewel,
she revealed to Body Morph Pros in
a fresh-off-stage interview
,
my white whale... that I'm chasing.
JUNE
NPC Jr. Nationals
3rd, Class C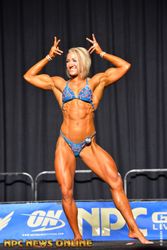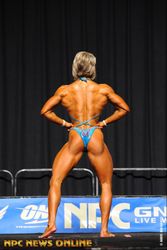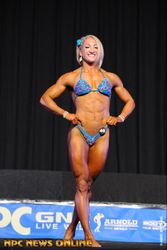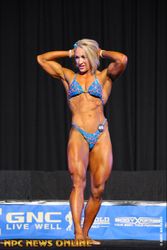 At a show where
Brooke Walker
was the Overall champ, and
Victoria Flores
also gained a class win and pro card, only the most conditioned were destined to succeed. Hardly beaten by famous names (
Ky Lima
won Lauren's "C" class,
Ashley Weimer
was runner-up), Lauren had to resign herself to chasing that whale for a little longer. But there were shoots - the
HerBiceps
shoot from this show provided the footage we so enjoyed on Monday, for example - and as a result, the forum peeps were talking.
Absolutely stunning girl next door with a muscular body,
reads one comment from the time. She was also called "a muscular super model", while one very knowledgeable head noted her 2015 body was "the culmination of 10 years hard work". The collective we wanted more. And that November we got it in spades, as Lauren went "next level".
NOVEMBER
NPC Nationals
3rd, Class C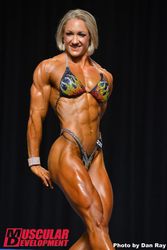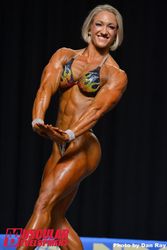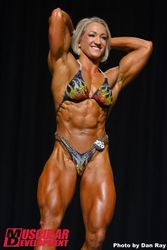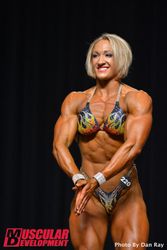 It is more uplifting when a woman complements me because I feel like it's more genuine, I feel like there's not like a, you know, sexual undertone to it...
Well, Lauren, if you are reading, 1) I am truly honoured, and 2) you should probably, given what you say about complements that don't come from women, stop here.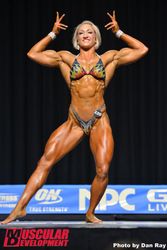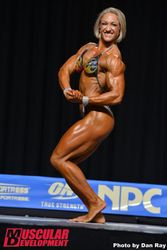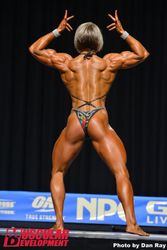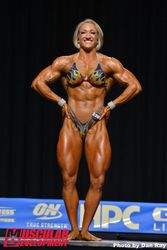 FMS waxed plenty lyrical at the time - "nobody came close to Lauren's muscular sex appeal in Class C (few women in the entire show did)" etc., not much "undertone" there! - so we'll leave it to some of the other forum bods' descriptions of her charms today...
Such dramatic improvement to her development that it is almost a delightful shock to see her perfect skin being stretched so much more by beautifully developed she muscle. So rare to see unspoilt beauty... exercising her awesome full power.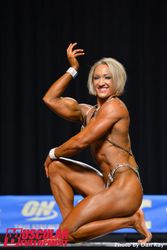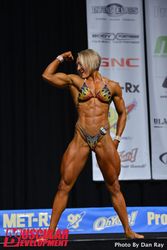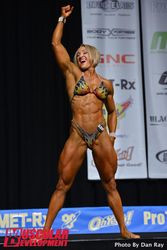 I am in awe. She looks incredible.

She's HUGE! I love her.

ABSOLUTELY IMMACULATE... one gorgeous woman!
At the time Lauren was satisfied, but not about to settle:
My best look to date, but I am very confident that I will be better!
And six months later, in full Crossfit mode, she looked back to "when I was jacked, shredded, and feeling way better than I do now!" and promised "I'll be back next year to WIN it all!" But she wasn't. 2016 saw Lauren focus on Powerlifting and the aforementioned Crossfit, staying well away from the stage for a while. However, her assertion that her best was yet to come proved true...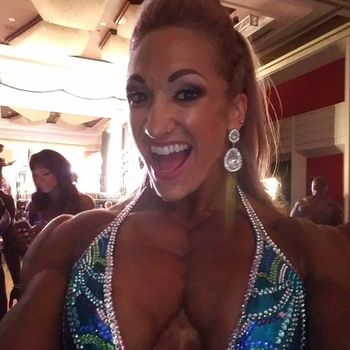 More
Mighty Quinn
tomorrow.