Just over two years since
we last saw her on the blog
(she'd just graduated and competed for the first - and so far only- time), and just over a year since
her last appointment with the surgeon
after a serious knee injury, the beautiful body of brainy
Brittni Kent
makes a welcome return to FMS, and isn't she looking glorious?!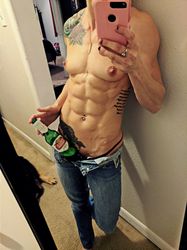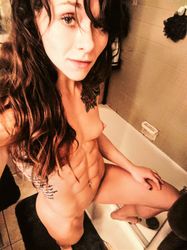 With extra ink, and now, apparently, an inhabitant of "Dimension C-137", Brittni doesn't seem to be getting all shredded for any reason other than she likes to be the girl with the 8-pack (and the pec veins). And to be honest, I'm not sure where or how FMS got hold of these far-far-too-racy-for
Instagram
pearls, but I am sure glad that we did.
Enjoy!