A selection of Lauren's most amusing IG posts.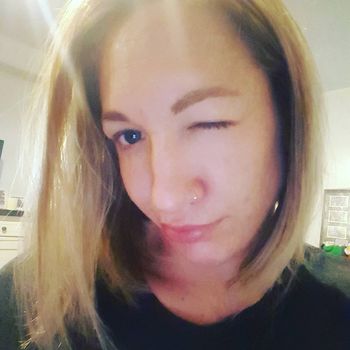 Kiss me, I'm Irish!
#bikiniathlete #thatsanoxymoron #fitnessphony #FUCKYOULITTLESTUPIDBITCHES #youknowwhoyouare #titsandass #fakefollowers
Not so much a St. Patrick's Day candid as one of Lauren's (many) rants against the Bikini Division, it's the sort of thing you might want to delete the morning after.
And while we're drinking...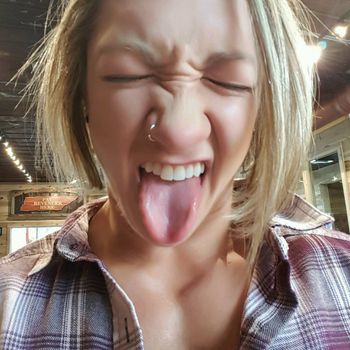 This is what tasting #moonshine for the first time looks like! Yuck!
Left, below:
Look Mom! I'm at the Arnold Sports Festival!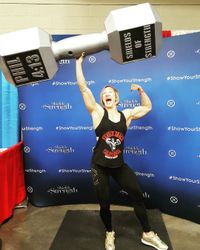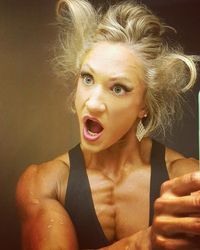 And right:
RAWRRRRR!!! WTF?! This is just me goofing around while experimenting with my hair. I often say that because of my lack of hair styling skills, largely due to equal parts apathy and my sporty lifestyle, I shouldn't be allowed to even have hair!
Lauren reckons this pic "is very true to my character".
So, equal parts scary and endearing?!
And up next, they are so subtle you may not even have noticed, but Lauren v.2017 is a slightly enhanced Lauren. This was how she announced the news to the IG world.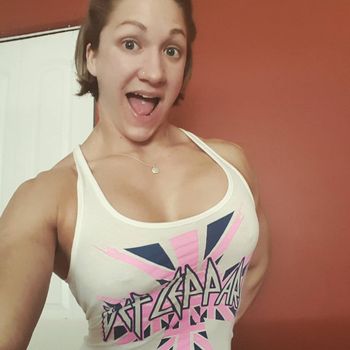 I have not posted any updates here, keeping most of them slightly more private in the comfort of Facebook. But it's been over 2 weeks now, and I wanted to share my love for Def Leppard.
And then the hashtags... #NoGenetics #MyPecsGrew #MyEyesAreUpHere #GirlsWhoDoCardio #FinanceThis #WorthEveryPenny
(and once again!) #fitnessmodel #bikiniathlete #justkidding
And finally...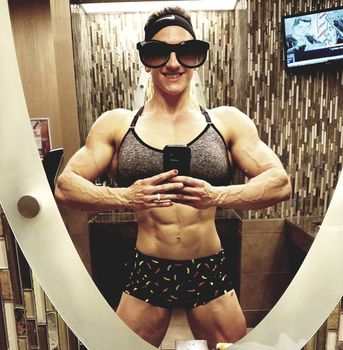 Fuck. Yes. Bathroom selfie success!
Probably because no one was around to make me feel embarrassed.
I doubt very much that she embarrasses easily.
Enjoy!