They say Female Bodybuilding is dying, and to be honest, there are times when you have to admit that, despite the best efforts of Wings of Strength and so forth, it ain't looking good. The women competing at the majority of the pro shows, as in Toronto last weekend, are fewer in number and - with the greatest respect and some notable exceptions - not of the quality of the line-ups even just five years ago. Meanwhile, opportunities for FBBs from outside North America have dwindled to the point where only a handful of amateur federations now run their category, none of them within the IFBB umbrella that was once the means by which FBBs could progress to pro status. And even in the US, NPC shows all too rarely feature a Female Bodybuilding category, and when they do there is almost always only one, maybe two competitors.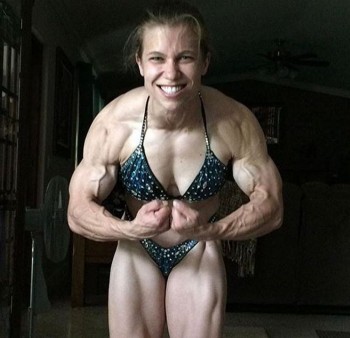 Meet the good news - 23-year-old
Alyssa Kiessling
.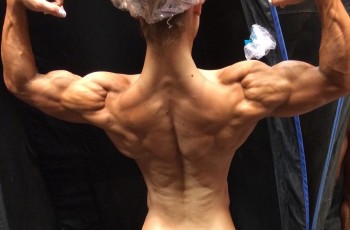 Alyssa recently won both the Physique and Bodybuilding titles at the NPC Orlando Europa Games. She didn't have to beat a lot of other women - two in fact, and that's combined for both categories - to do so, so perhaps one shouldn't get too carried away, but the sight Alyssa before, during, and after her triumph has convinced me that perhaps the future of Female Bodybuilding is, after all, really rather bright.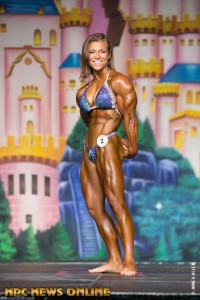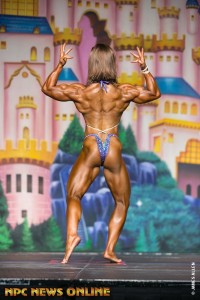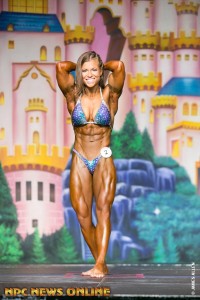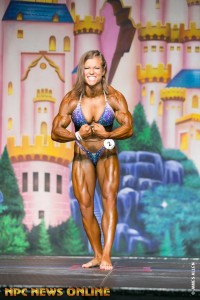 Now I'm not getting over-excited
just
because of all Alyssa's lovely lovely muscles. A little digging and you will find that she is quite the unique young woman. For one thing, she is a total junkie for the sport, not just its present but also its past. And not just the past of Female Bodybuilding, either, though she takes much inspiration from the likes of
Juliette Bergman
and
Lenda Murray
, but also the past greats of the male side of the sport.
Her Instagram
moniker, The Classical Queen, is perhaps an allusion to her admiration for the bodies and posing styles of a bygone era, the same era that the newest male BBing category - Classic Physique - is attempting to hark back to.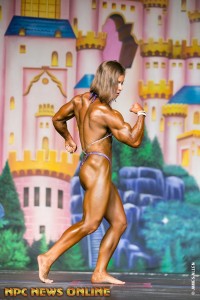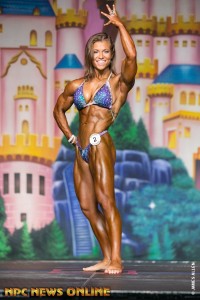 And she uses her research into the sport's past to great effect, using the slow, measured posing style of those women (and men) who had more than sixty seconds to perform their routines in her own, as well as incorporating poses - not just her fantabulous most muscular - previously unknown in Female Bodybuilding, and not common in Men's Bodybuilding since the days of
Pumping Iron
. Add a truck load of self-assurance to the mix and the overall effect she manages to create is absolutely mesmerising.
If you are going to work so hard on your physique,
Alyssa says,
you've got to show what you built, bring it on stage. It's art.
It certainly is when she does it.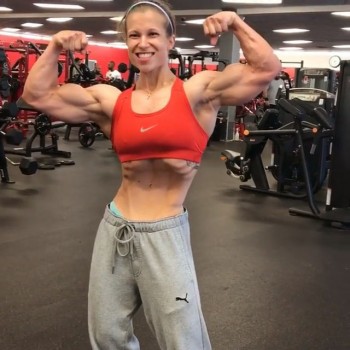 From her pre-contest double biceps with bonus stomach vacuum gym shots to her mouth-wateringly beefy hotel room posing in her suit. From the
incredible pump room back footage
shot by her friend, mentor and fellow freak of muscle
Michaela Ayccok
to the way she stands, hands on hips - so manly, so cocksure - throughout most of
her NPC News Online interview with Ariel Khadr
. And all the rest of it. The way this young woman goes about her bodybuilding business is, I find, quite irresistible.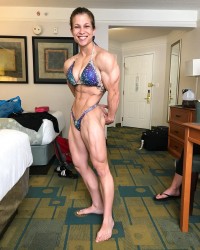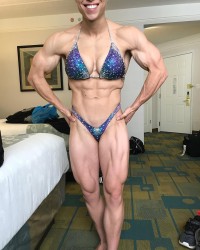 Next stop, the Jr. Nationals, just under four weeks away.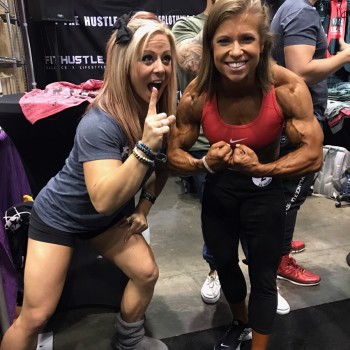 See more of Alyssa in Orlando on the
Bodybuilding and Beyond channel
.
And apologies for the tardiness of today's post.