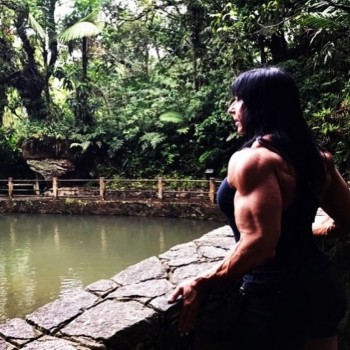 Irene Andersen a few days before the Puerto Rico Pro
As I wrote to one of you lovely readers only today, I am forever suspecting that there will come a day when my long-standing obsession with women who forge their physiques with iron will start to diminish, but continue to find that in fact the opposite is true. The more I learn about them, the deeper I go, the deeper my love grows.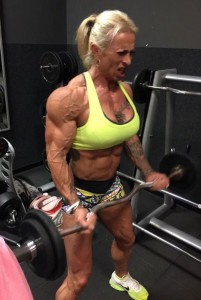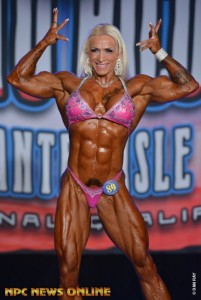 Paloma Parra exploding during peak week, and on stage in Puerto Rico
Long-time readers of the blog, or those who arrive here for the first time and then check it out in depth - my blogger stats, for example, tell me someone in Japan has "discovered" FMS this week, こんにちは、いらっしゃい - may have noticed a distinct shift in the focus of the blog over the five years I have been writing FMS away from the more archivey stuff and towards the more topical (never totally topical as I always try to be at least a few days ahead in posting, otherwise it just gets too damn stressful) and that very much includes material about FBBs preparing for or performing at contests.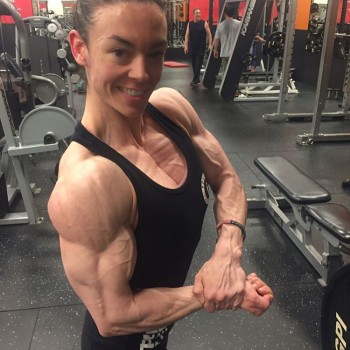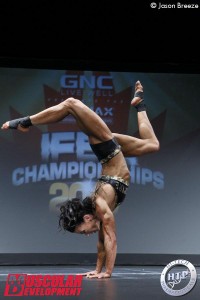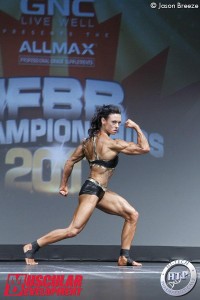 Shreds and skills: Jodi Boam, Toronto Pro
There are two reasons for this. First, it is just so much easier now to follow any given competitor through her prep via social media, and likewise, contest galleries go up on sites like
NPC News Online
pretty much within hours of the women taking to the stage. The photos are almost always good quality, and plentiful. My task is to pick the best and write a bit of entertaining blah to go with them, which might possibly involve researching past contest history and/or including a few Instagram photos. Now, five years ago that took
a lot
longer than it does today. Trust me on that, I
know
.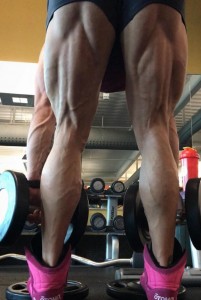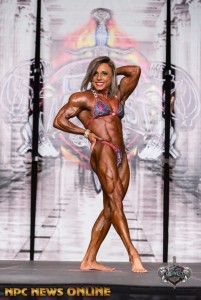 Why so excited to see Hanna Hallman perform? I wonder...
But secondly, and more importantly, I just don't seem to be able to get enough of contest shape female muscle and social media allows me to follow my (many) favourite competitors through their prep. I watch their bodies change, sometimes for months, as they diet down and shed their body fat. I share their excitement as the week and then the day of the contest approaches - they can't wait to be on stage, I can't wait to see them there. And then, finally, there they are, joyfully flexing and/or posing their beautifully defined muscles on stage. Make-up, hair, oil, tan... The
DISPLAY
.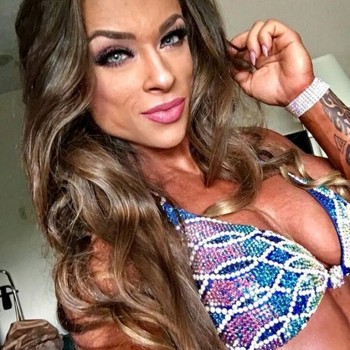 The glamour: Ashley Losee
Registration and backstage "candids" are a big bonus, but it's when they're on stage they're at their happiest (or should be) and so am I. As a sport, Bodybuilding, and not just Female Bodybuilding/Physique and so on, lacks a certain drama, for sure. However, as a sort of erotic form of theatre with a touch of sport thrown in? Yes.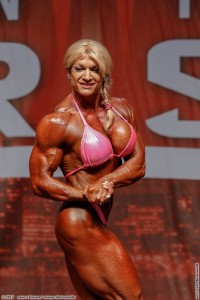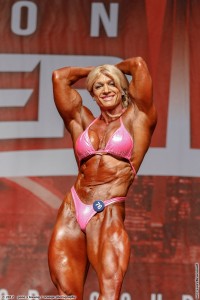 Shawna Strong, Toronto
So when I say my love of female muscle is ever-growing, what I really mean is that I am more and more obsessed with checking out reports and photos of every single contest I can find. Pouring over the images, be they of long-familiar favourites or new exciting bodies. From the big beasts down to the Figure phenoms (haven't ever got as excited about Bikini, but you never know) I am always looking out and looking up.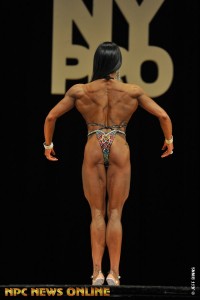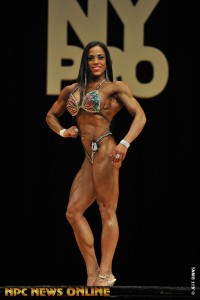 Odalys Ferreira, NY Pro pro debut
And a consequence of all this is I seem to be getting a tad better at picking winners. From last year, for example,
Odalys Ferreira
featured. She recently finished 2nd in New York - at only her second pro show. From this year and the Physique division,
Jill Diorio
, who secured Olympia qualification with victory in Puerto Rico just last weekend. I don't want to give any more instances, blow my own trumpet too much or jinx myself for the future, but I'm not getting any
worse
at spotting future champions.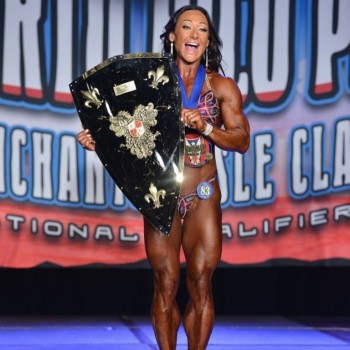 She won! Jill Diorio, Puerto Rico
And yet, not once in my life have I actually been to a contest. Not once. All this pleasure, all this enjoyment is 100% vicarious. I imagine I would have the time of my life at the Rising Phoenix or (closer to home) the Arnold in Barcelona or (even closer) the NABBA Universe or (closer still) the UKBFF British, but until I actually sit in the audience at a Bodybuilding show, that's all it will ever be - just my imagination.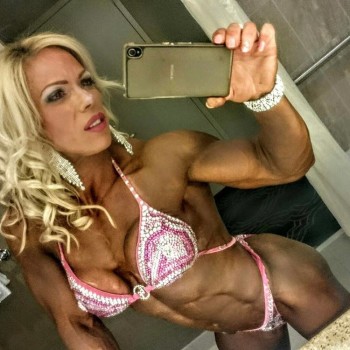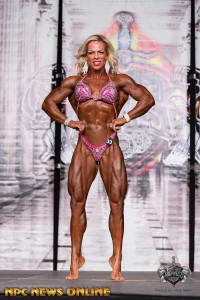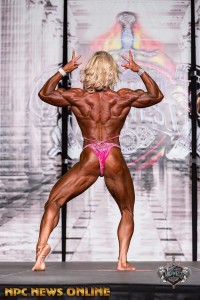 Meet me in St. Louis? Joanna Romano
Look out for Parts 2 and 3 later in the week.
Meanwhile, I would love to hear about your own experiences of attending contests or not attending contests but wishing you had or would or could. Please feel free to use the comment box below, or, if you'd rather, email me at
6ft1swell@gmail.com.