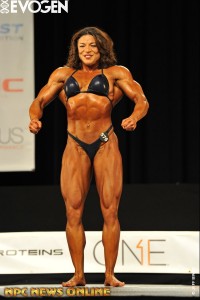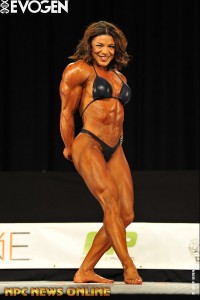 For the third year in a row, the Overall Female Bodybuilding winner came from outside the (traditionally-dominant) Heavyweight class. Georgia's
Fallon Brinson
, a Light-heavyweight competing as a Bodybuilder for the very first time, got the judges nod over the three other class winners.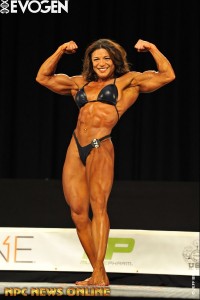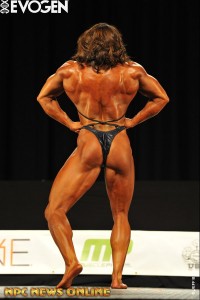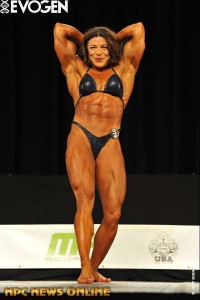 My body wanted to grow,
she says of her decision to move up from Physique, where she had been since 2015.
I didn't want to NOT grow it.
Now she's been awarded her pro card though, she'll be switching back again. A body just right for NPC Bodybuilding, she thinks, won't necessarily cut it in IFBB Bodybuilding.
I think it [pro FBBing] is wonderful,
she says.
I just don't see myself... there.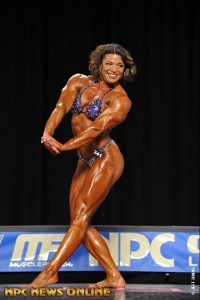 Fallon finished 3rd in her Physique class at the 2016 NPC Nationals
She's probably right - the last non-Heavyweight to make any noise in the pro ranks was Middleweight
Alana Shipp
, who won her class but not the Overall back in 2013, and Alana's now switched to Physique anyway. And switching up for the one show was the smart move. Fallon only had to beat one other Light-Heavyweight to get to the Overall posedown, and was one of a total of 16 women in the Bodybuilding classes, compared to the 44 potential rivals she would have faced in Physique.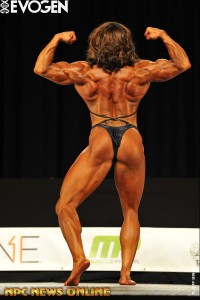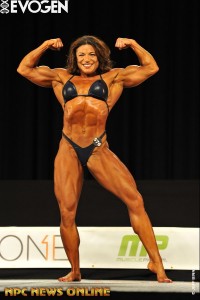 None of which is to say she isn't a worthy champion. Conditioning, proper abs, plenty of pep in her posing, and, most important, plenty of
MUSCLE
too - her back double biceps and lat spread are particularly impressive I think.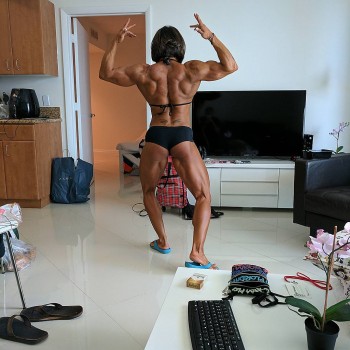 Fallon was previously
an actress/model
, and clearly knows how to work the camera. She's never felt sexier though - "Muscles are sexy!" - and it shows I reckon, both in the contest galleries, and when strutting her stuff for the post-show interview cameras. She really sizzles.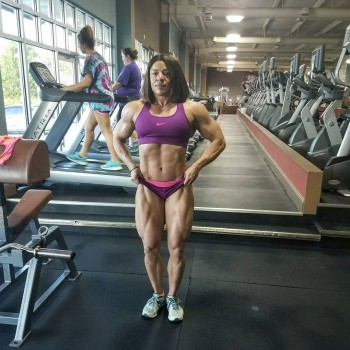 I remember when I first started this journey,
she says.
I would look at pictures and just be in awe of people like Dana Lynn [sic] Bailey and I would think "there is no way I could ever look like that!" I didn't know if I would ever compete, I just knew that I loved that for the first time in my life I felt empowered, and I knew that I could change my habits, my way of thinking, and my lifestyle. Don't get me wrong, it didn't happen overnight, and I'm still a work in progress, but everyday I get closer to my dreams, and every time I compete I get better.
Here's one of those post-show interviews with
RxMuscle
's Dave Palumbo.
And you can also check out Fallon's velvety Southern drawl as she talks with and flexes for Ms Figure Olympia
Cydney Gillon
for
NPC News Online
here
.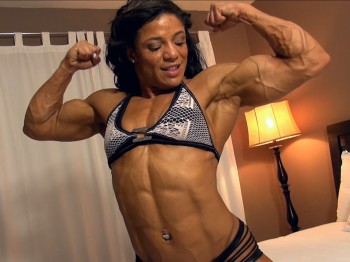 And FMS will be at the Nationals all week, with the Figure Phenoms coming up tomorrow - I know there are a lot of you who appreciate our Figure coverage, and also a lot of you who don't. To the former, many thanks for your kind words of encouragement; to the latter, see you Wednesday!