KRISTY'S TREAT
Today's post is not so much about Kristy's first pro contest and first contest for four years as her first contest prep for four years, documented via her Instagram for myself and her five and a half thousand other followers in glorious detail...
It's been a treat. Kristy is not only stunningly beautiful, but also has real flair for showing herself off. Maybe she's done so with such gusto this time because it's been so long since she's done a prep, so long since she experienced, despite the downsides, the thrill of seeing her muscles gradually emerge. Maybe she's just a born exhibitionist.
#toobigfortheifbb?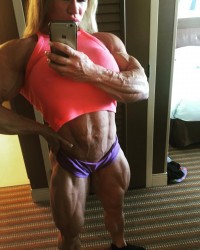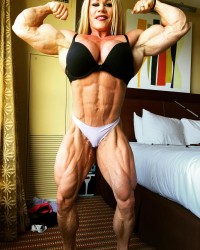 The Aleesha controversy rumbled on...
And Virginia gave us a memorable (and star-studded)
Sunday Sizzler
...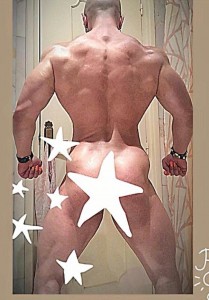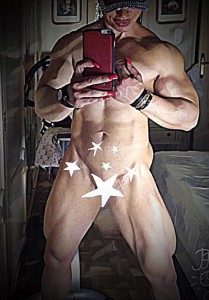 CHICAGO
Lots to enjoy.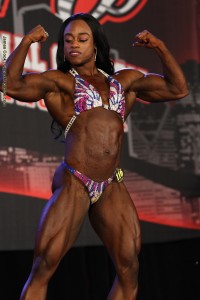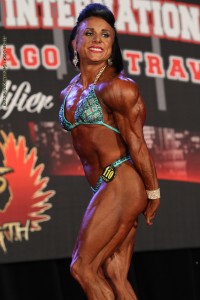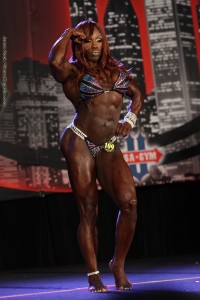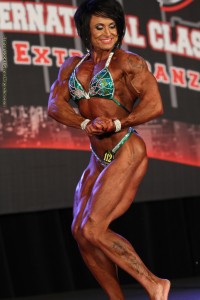 In the Prime Beef - sorry, Female Bodybuilding class,
Margie Martin
protégé
Brittney O'Veal
took her first pro title at her first attempt, while
Hanna Hallman
gave up trying to be a Physique competitor and made her FBBing debut. After flirting with Physique herself, naughty
Victoria Dominguez
came back to big, and Britain's
Wendy McCready
booked her Rising Phoenix berth with another 3rd place finish.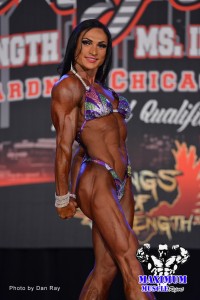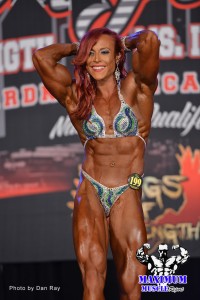 Diana Schnaidt
and
Katie Lee
(among others) fuelled our
Physique Dreams...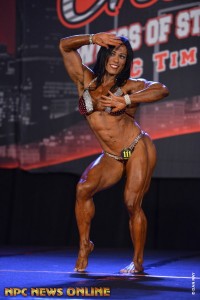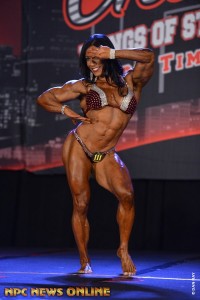 Swell dug (among other things) Selma's sexy routine...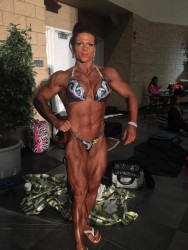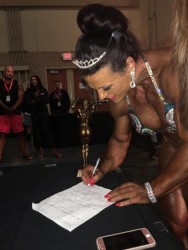 And
FMS readers' Hottest Hard Woman in the World gained her pro card.
SHREDZ
She's So Shredded
returned for a week with 27-year-old
Mariša Golob
, "the most successful and decorated female in Slovenian powerlifting history", and a woman who doesn't conform much to what I, and probably you, imagine a powerlifter looks like.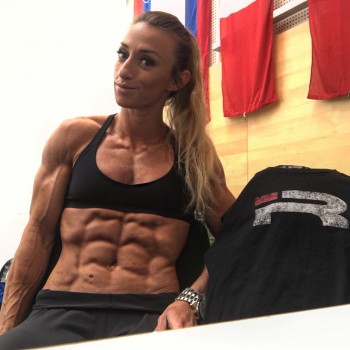 This, as Corinne Ingman might say, "royally peeled" look is a fairly recent development and is all in aid of ensuring that Mariša makes a particular powerlifting weight class. She says she is "kind of diggin' these pre-competition shreds".
And we were kind of diggin' UK NABBA goddess
Lindsay Angel
.
Lindsey has become a shredded, thong-wearing freak in just over two years' of lifting.
When they say it takes years, yes, it does,
she says.
But it's also possible to do this in two years,
she adds, somewhat confusingly. So, two years then, and Lindsey is the living proof.
I have spent my life training in a ballet school, then doing other sports and pole fitness, so they too were developing my muscles.
Oh right, now I see.
DANI'S ARMAGEDDON
There's never much time between Dani's appearances on the blog, and she was back in July as our "YouTube Swoon of the Month" with an arm training (and posing) clip.
2.11 is a moment (and a pose) you won't forget in a hurry, I promise,
I promised.
Was I wrong?
THE HISTORY GIRL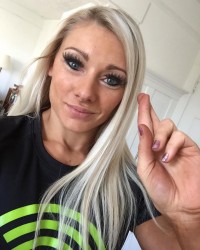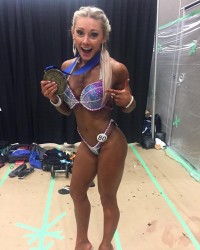 I'M GOING TO THE OLYMPIA!!!! I JUST FRIGGIN' WON!!!!!!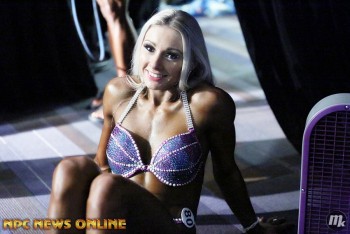 Beating women with Olympia and Arnold experience to their name, Emma Paveley made British female muscle history in Vancouver. She became, quite unexpectedly I think, the UK's first ever IFBB pro Fitness winner - on her professional debut too.
IS THAT YOU SHANNON?
And a familiar face and body returned to competition.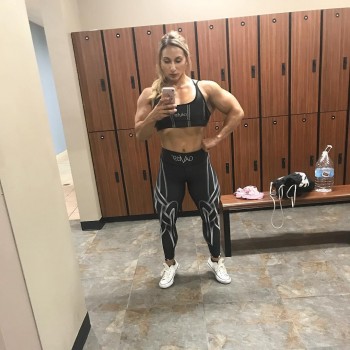 Just not the kind of competition we would like her to return to.
DREAMS COME TRUE
But we finished July with one woman who was definitely competing where she should.
With a "new look", and her body in its best ever shape, Theresa was, I think it's fair to say, somewhat excited about her pro debut at the recent Wings of Strength/Lenda Murray Pro in Norfolk, Virginia. And the FMS offices were pretty damn excited too. We have, after all, been following your 2017 Hot and Hard 100 runner-up as closely as any woman over the last three years or so, as has the vast majority of the female muscle lovin' world. And as we followed her trials and tribulations (so close so many times) as she inched towards that coveted pro card, we (or, at least, I) became more than a little emotionally invested in Theresa's career, sharing her disappointment and finally joy at achieving pro status at her seventh attempt.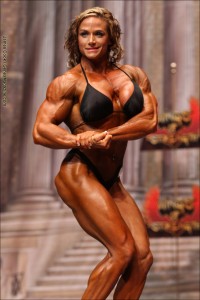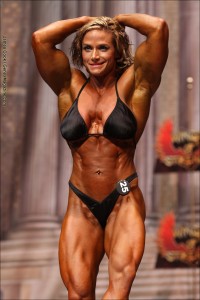 Her dream didn't exactly become my dream, but my dream was for her to achieve her dream. And in Norfolk, her dream (and mine) came true. Theresa - pro debut.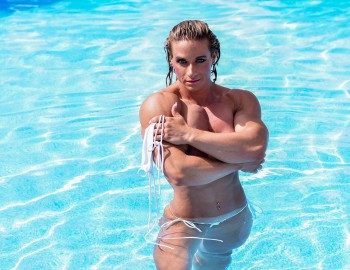 All this competitive excitement, plus a sultry, glamorous and at times almost naked Theresa has been treating us to some previews of her forthcoming 2018 calendar.
All in all, I'd say July was a good month!