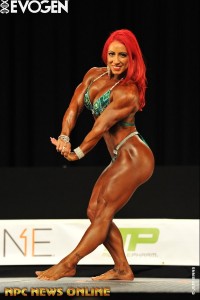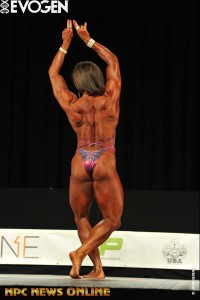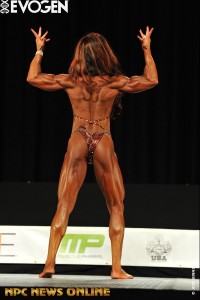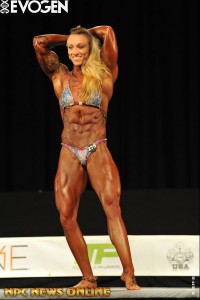 Once again, the Physique classes at the NPC Nationals showcased more beautiful, muscular bodies than we could possibly mention here today. We urge you, if you haven't already done so, to do your own review of the division at
NPC News Online
,
RxMuscle
,
Muscular Development
and/or
FTVideo
. Please tell us who we've overlooked, who deserves more attention than we we've been able to give here.
Your input would be most welcome.
CLASS A
LAUREN RUTAN
Winner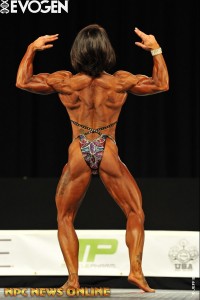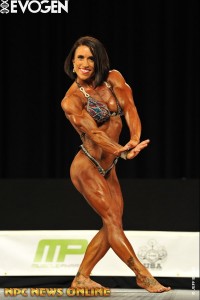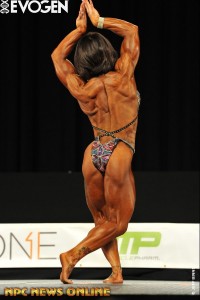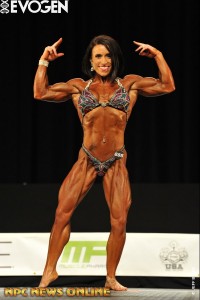 Another Figure to Physique success story! From
a chunky Figure competitor at the Jr. Nationals
to a shredded class winner and new IFBB Physique pro in three and a bit months. And she was as surprised as anybody.
I never ever thought this would happen when it did! she gushed afterwards. I thought to myself, well I'll do Nationals, and then prob Jr. USAs next year, and now I'm planning my PRO DEBUT!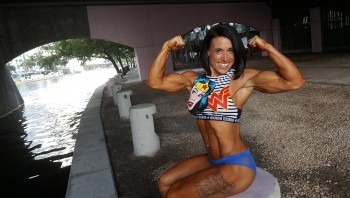 No wonder she's smiling. Check out how Lauren did it on
her Instagram
.
LAUREN HANFORD
Runner-up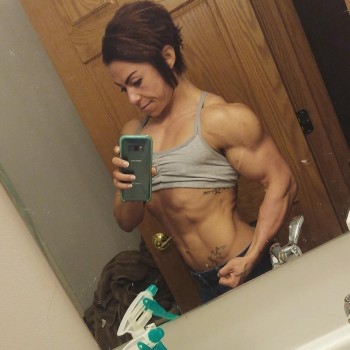 Amazingly, and, I imagine rather depressingly for those women who've been plugging away at this level for years, this was only Lauren's second contest. Her first? A week before the Nationals -
the NPC Midwest Gladiator Championship
, where she won the Overall Physique title after a posedown with a certain
Paige Sandgren
. From "being inspired to compete" to becoming an IFBB pro took Lauren exactly 17 weeks.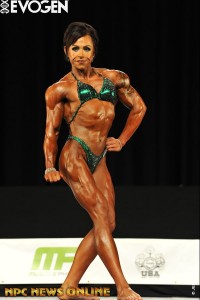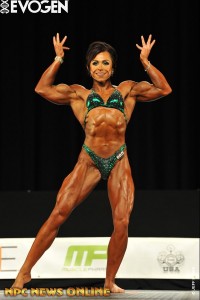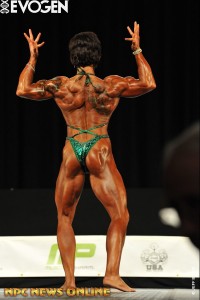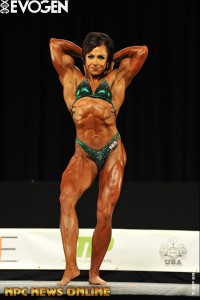 I can see why the judges like her style.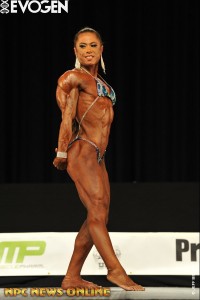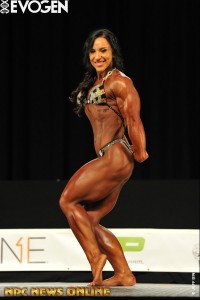 Swell also very much enjoyed the shredded vascularity of
Rachel Aronson
(4th) and the exciting thickness of the almost overwhelmingly gorgeous
Chloe Sannito
(7th).
And that's just the "A" class!
CLASS B
ASHLEY FULLER
Runner-up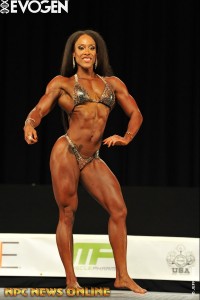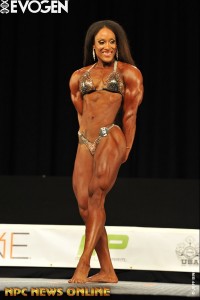 I was just chatting the other day with a fellow head about how there just isn't enough of
Susan-Marie Smith
out there (not enough to keep us happy, anyway, which would probably be an infinite amount) and then suddenly I come across
Ashley Fuller
, a woman who has got, I think, quite a bit of the
Susan-Marie Smith
vibe about her.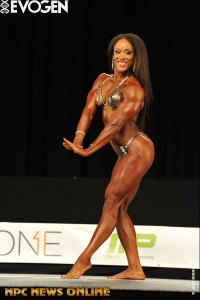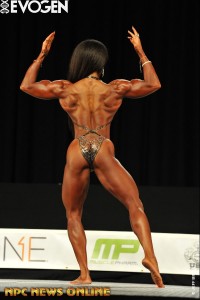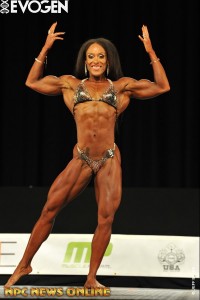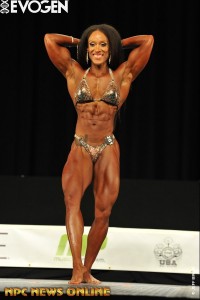 Can't find her on social media, and there's next to nothing other than more of these contest photos of her on the forums I've checked out. Such mystery only serves to make her even more alluring, but nevertheless I'm making it my mission to get some goss on this unbelievably fine-looking woman and new IFBB pro. Stay tuned!
CLASS C
RACHAEL CHASKEY
Winner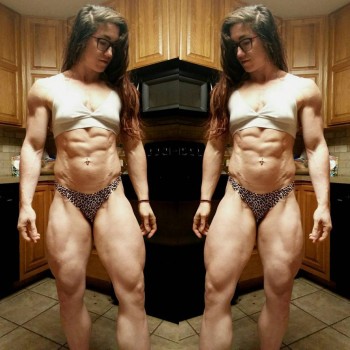 You can't help but love
Rachael Chaskey
.
The fun stuff is just beginning to happen!
she told
her Instagram
followers a couple of months before this show.
I'm ready to get weird with it. Bring on the striations and vascularity and all the comments that come along with it about how gross I am. I can't wait. I live for this. I breathe for this.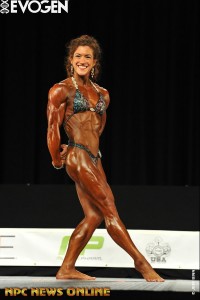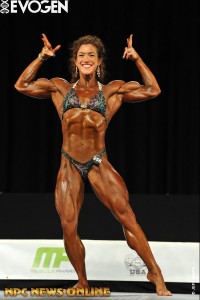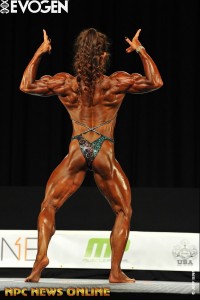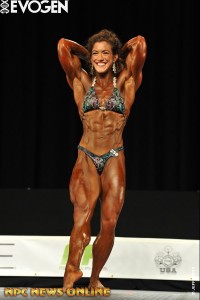 The longed for striations and vascularity duly appeared and Rachel duly improved on her 3rd at last year's Nationals to claim the class title and her equally longed for pro card. However the most exciting bit of the whole weekend for Rachael was, she says, meeting the Lil Monsta ("Totally star struck!"). Dani looks pretty impressed too.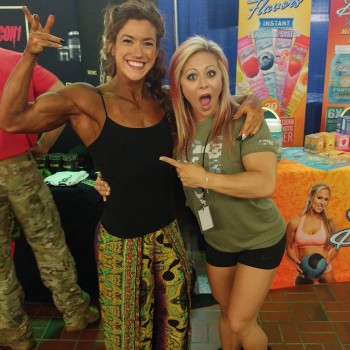 And I'm not surprised. Rachael must have been mighty close to taking the Overall.
Also in a quality "C" class, Swell wasn't totally convinced by
Jennifer Childress
' make-up (see for yourself
here
) but very much dug the rest of the top 6 ladies.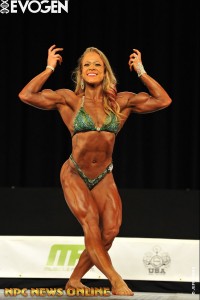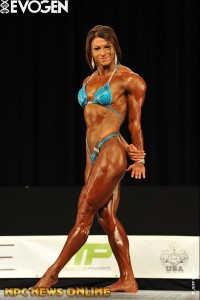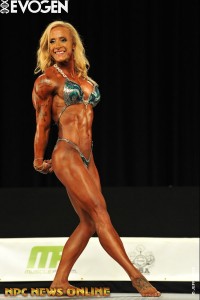 Clockwise from top left in the order they finished:
Jordan Hartsell
(2nd),
Kiera Lemmer
(3rd, and it looks to me like there might be a Bodybuilder in Kiera), the familiar face and body of
Amanda Folstad-Ptak
(4th), and
Emily Reed
(6th).
CLASS D
LISA LUETTINGER
Winner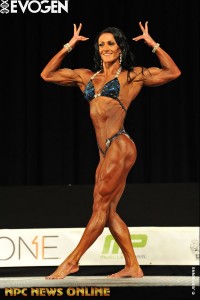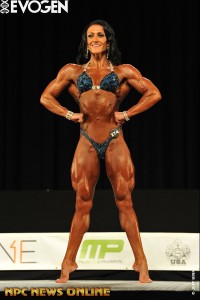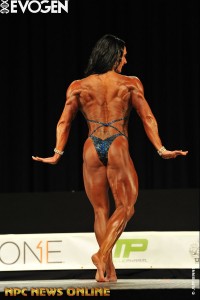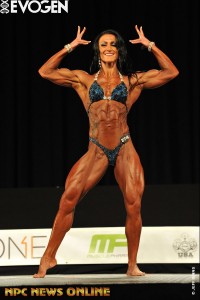 If you think you're the only one ogling those quads, think again.
Afraid I can't add tell you much more about this beautiful woman either. Can't tell you anything, in fact. She pretty much had me at "My name is..." first time I saw that clip though. The mystery again? And the thighs. And the Missouri accent. Full swoonspin.
SHANI BOOKER
3rd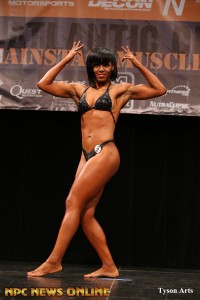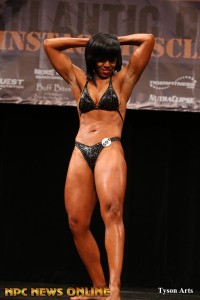 OK, this is
NOT
what the 3rd place finisher looked like. But it is, almost unbelievably, the same woman. This was
Shani Booker
two years ago, presumably making her contest debut in Physique (Open & Masters) at the NPC Mid-Atlantic Championships.
Fast forward about a year and a half, and Shani has moved on a bit.
And from then, February, to now...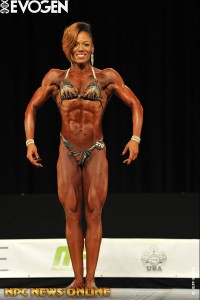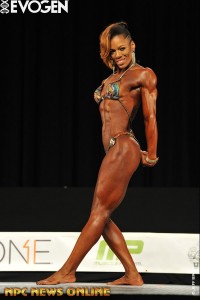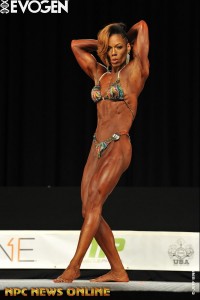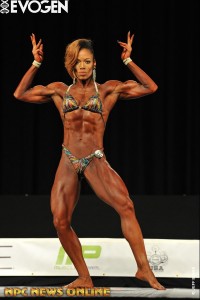 You may have guessed from the fact she had entered the Masters class at that first show, but this woman is, also almost unbelievably, over 40. Two and a bit years... You know I can't help thinking the wife (35) actually looks, on most days, a lot better (if a bit smaller) than Shani did when she started competing. Two and a bit years... I seem to be losing myself in my own Physique dream here. I think I'd better call it a night.
Tomorrow, a walking, talking, flexing fantasy - the Overall Physique champ.