As we counted up the
Hot and Hard 100
votes, life went on...
IN INDIA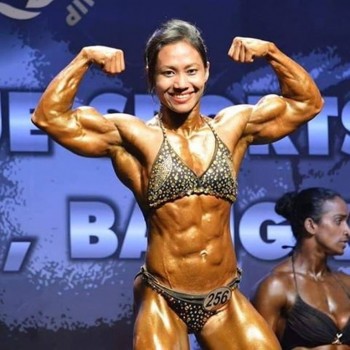 We debunked the myth that Indian cricket god Sachin Tendulkar was a fan of the 2016 Ms India winner and multiple Asian championships medallist
Thingbaijam Sarita Devi
, but that nevertheless, "she has become a real beast," as one forum poster put it.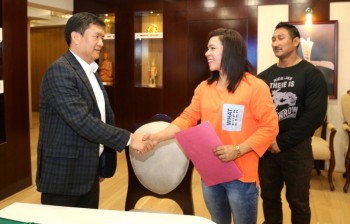 And reported on the first known (to us) example of state-sponsored female bodybuilding...
In a corner of India so remote that the Chinese government doesn't even acknowledge parts of its most north-eastern state - Arunchal Pradesh - are, in fact, Indian territory, the "only female bodybuilder" there, Paklu Taipodia, has been making regional news recently. She travelled with her husband to meet Arunchal's Chief Minister at the end of January. Now I like this Chief Minister, Pema Khandu is his name, and that's him shaking Paklu's hand above. He is, apparently, a "keen sports enthusiast", and according to Indian media was "astounded by her sheer determination and courage". I like him a lot. "You are the embodiment of those who want to beat the odds to achieve excellence," he told her before promising "every help from the state government in future competitions at national and international level".

State assistance for female bodybuilding? Only in India!
IN THE (UK) CELEBRITY WORLD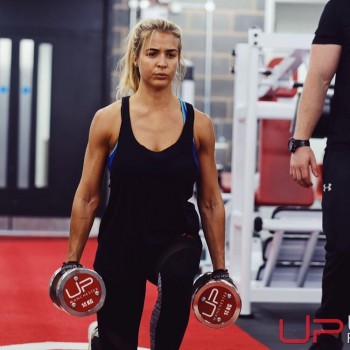 We met, among others, actress etc.
Gemma Atkinson
, who British readers will know from her weekly appearances on
Strictly Come Dancing
. Bit of a mixed blessing it is. On the plus side, there's the skimpy costumes, on the downside, she's lost so much of the muscle she had packed on in the months preceding the show's first week.
Since
Stricly
started both my training, and my diet especially, have been neglected. I'm eating way more than usual, training way less than usual and sleeping and resting less than usual,
she explained recently. Never mind, it'll all be over before Christmas...
AND AT THE ARNOLDS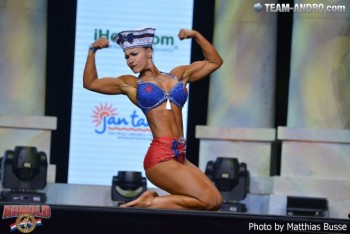 We had a British winner in the Amateur Fitness class -
Kate Errington
.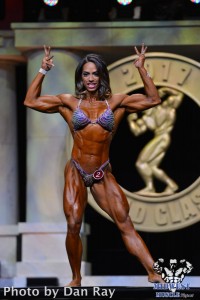 A Brazilian Physique double
, with
Priscila Cavilha
winning the Amateur Overall and
Daniely Castilho
rather unexpectedly taking the Ms Physique International title.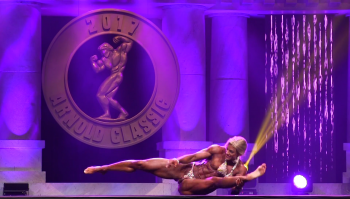 And
a wardrobe malfunction for the ages
. Sorry Autumn, but it was
GREAT!
Here's Autumn's "suit-held-firm" second go at her routine...
And then it was countdown time...
The HOT AND HARD 100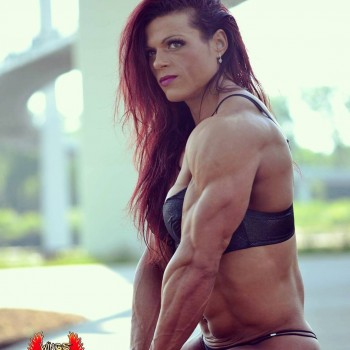 Oana, your 2017 Hottest Hard Woman in the World
For the fourth year running, you lovely lovely readers have enabled me to compile a list that, though not nearly as well-known, stands in opposition to those "Sexiest Women on Earth" type lists found in the "gentlemen's magazines", presenting an alternative vision of female beauty to the mainstream ideal. Strong and sexy.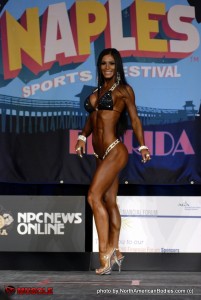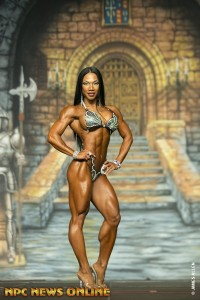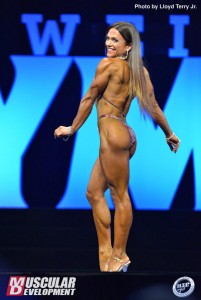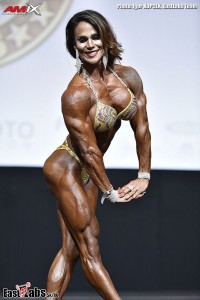 Top of their classes: Anita Herbert (Bikini), Tina Nguyen (Figure),
the one and only Oksana Grishina (Fitness) & Cris Goy Arellano (Physique)
Out of the 100 women in our 2017 list, 47 compete in the Physique division, 26 compete in Bodybuilding, 13 in Figure, 3 in Bikini, and just one, Oksana Grishina, in Fitness, leaving 9 women who have not, so far as we know anyway, competed.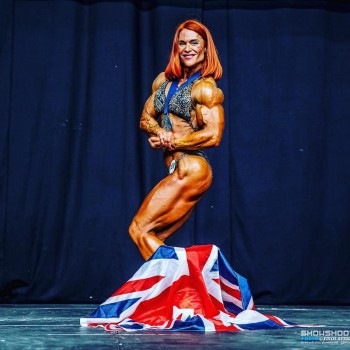 BOOM!
Sarah Williams - not just top Brit in 2017, but the highest placing British bodybuilder ever on the Hot and Hard 100.
BOOM!
Sarah is not just the highest new entry on this year's list, but the highest Hot and Hard 100 new entry EVER!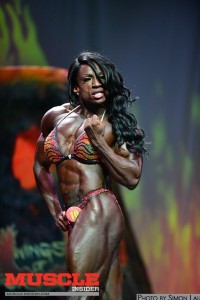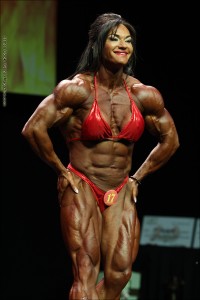 Physique may have dominated the list overall, but there was beef to burn in the Top 10, where, as well as Sarah, you could find Selma (#4), Alina (#3), and Theresa (#2), and the outgoing and incoming Queens -
Margie Martin
and
Helle Trevino
.
We leave you today as we left you then, with your #1...
Tomorrow, Mrs Swell springs a surprise in our April review.