Today, the thirteen competitors (hopefully there won't be any last-minute dropouts) for the 2013 Ms Olympia will take the stage in Las Vegas. Some one of them will do so truly believing that they can beat Iris Kyle, but only one of them will line up
knowing
that she can beat Iris Kyle. That woman is, of course,
Yaxeni Oriquen
.
Yaxeni has beaten Iris in competition twice. Once at the Ms International in 2002, and once on the Olympia stage, in 2005. Not much to hang your hat on, but it's good to know that though it may seem that Iris is, to all intents and purposes, 'unbeatable', this is not necessarily the case. It just takes twenty-five years of dedication to the sport, nearly twenty years of professional experience, perhaps a bit of luck, and one remarkable woman from Venezuela!
She is the youngest of nine children, and a former actress and model in her native Venezuela. For twenty-four of her twenty-five years as a bodybuilder, Yaxeni has been a mother. As well as her one Ms Olympia win, she has five Ms International titles. And in the last ten years, she has only finished outside the top 3 at the Olympia on two occasions.
Can Iris be beaten tonight? History suggests not, but at the same time, history also suggests that if anyone can, Yaxeni can. And if this is to be the last Ms O, wouldn't it be fitting if the woman who has given more years of her life to the sport than any other were to be rewarded with the final prize?
YAXENI ORIQUEN (Ven)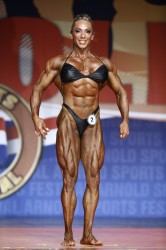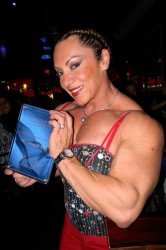 Born:
Cabimas, Venezuela
Age:
47
Height:
5'7" (1.70)
Best Ms O:
Winner 2005
In 2013:
2nd Ms International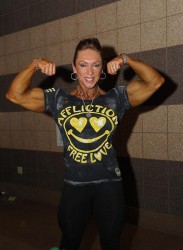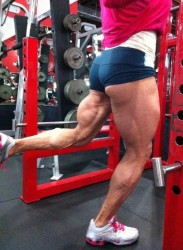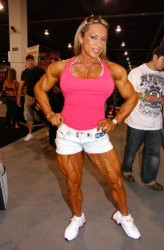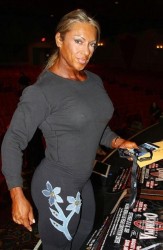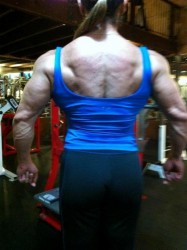 Enjoy the show!