Mladá Boleslav is a city with a population of about 45,000 in the north-east of the Czech Republic on the River Jizera. It's most famous son is probably Jan Železný, the javelin thrower, who won three Olympic and three World titles.
And there, exactly 30 years ago today, an angel was born, a Czech muscle angel.
She was named Katerina, and became known as Katka.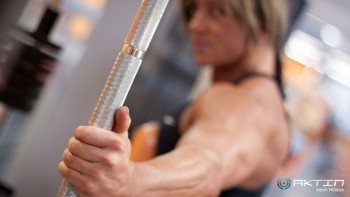 But although she may look like an angel, when it comes to pumping iron,
Katka Kyptova
is a
BEAST!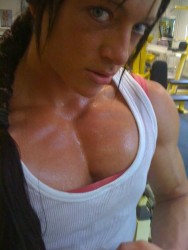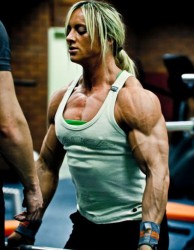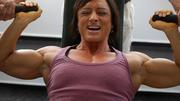 I've seen nothing more hardcore and intense in a Czech gym. And I say this as someone who often sees the best bodybuilders in the country.
Pavel Vacek
(ronnie.cz)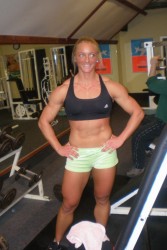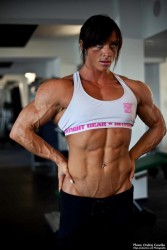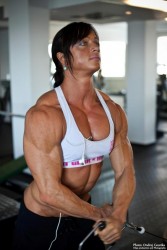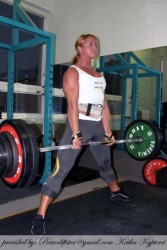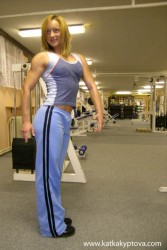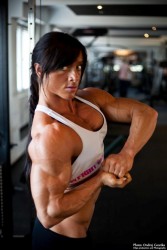 She has been bodybuilding for at least half of her life, often twice a day.
I listen to my body, once a day, sometimes twice a day,
she says.
It really depends on my time because of my clients at fitness (I work as personal trainer) but usually I go twice a day.
And although she has made the switch down from 'bodybuilding' to 'physique' this year, this hasn't greatly affected the tonnage she throws around in the gym.
I like heavy weights, heavy workouts, but also a lot of cardio and some endurance activities. In this respect, it
[physique]
is excellent for me because I can combine both without limiting cardio to maintain muscle.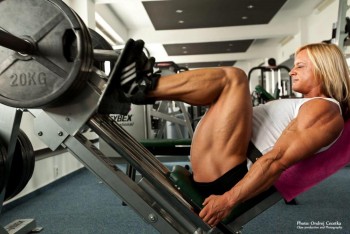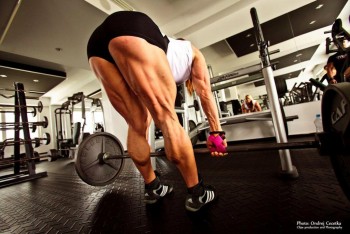 If you're thinking of getting Katka a present, she lists her favourite things on
her blogger profile
. They include
the colour pink, Hello Kitty, fast cars, Victoria's Secret, high heels, intellectual conversation, sexual experiences
[oo la la!]
, Las Vegas, Dirty Martinis, coconut body lotion
[I don't know about you but I am starting to have some seriously filthy thoughts right now involving me, Katka, some pink Victoria's secret lingerie, a pair of stripper heels, a Las Vegas hotel room, a couple of Dirty Martinis, some intellectual conversation, and a family-size tub of coconut body lotion]
, chill-out music, saunas
[here we go again...]
, roller skates, Abercrombie & Fitch, candles, Starbucks, Dove, L'Oréal, Puma, Nike and TCM.
But before you nip out and buy all of the above, be advised that there are some things that money can't buy, and these are things that Katka loves above all:
Lifting heavy weight! Cardio! Competing! THE GYM!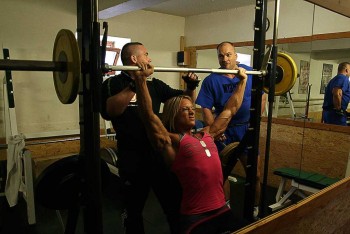 So in all probability, Katka will be celebrating her birthday with a workout. Or two.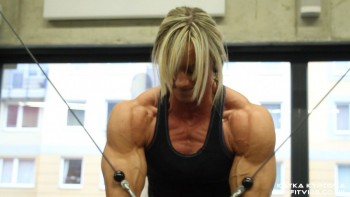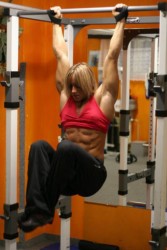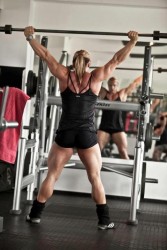 Happy birthday Katka!
Or as they (hopefully) say in Czech,
Všechno nejlepší k narozeninám!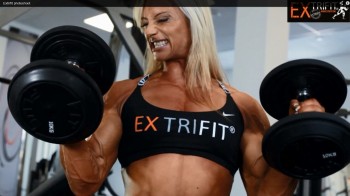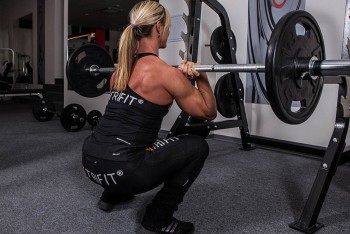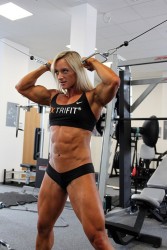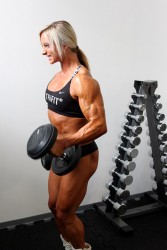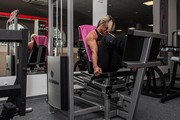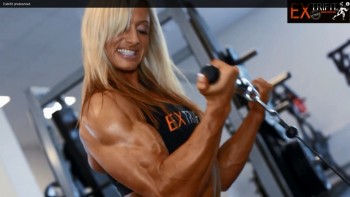 Follow Katka via
her website
,
blog
,
Facebook fan page
, or
Twitter
.
See Katka on
clips4sale
, or
her youtube channel
.
We leave you with twelve minutes of Katka being beastly to her biceps...
Enjoy!