2010 FRESNO CLASSIC
Figure Class A, 8th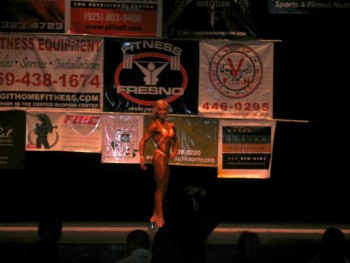 I had never even gone to a show, so I had no idea what to expect,
Shannon remembers.
I had watched YouTube videos learning how to pose. I wasn't too nervous until I was on stage and couldn't see anything but the lights but I kept my cool and didn't do too bad for my first show.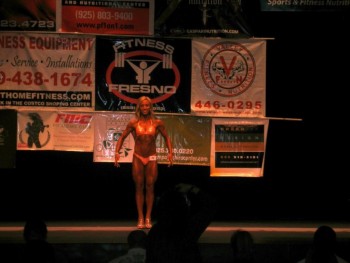 2011 CENTRAL VALLEY CLASSIC
Figure Class A, 2nd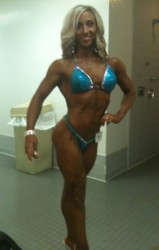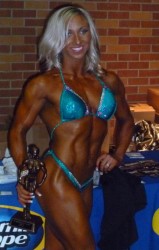 Just six months after she had given birth, Shannon competed again.
Too lean and muscular for the judges liking.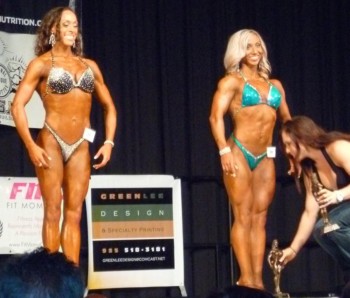 I got robbed! Stupid that chick got first, clearly it wasn't right but whatever, everyone was pissed...
2012 CALIFORNIA GOVERNOR'S CUP
NPC Physique, 11th
March 2012, and Shannon tries the new division.
I didn't know what they were gonna look for with it being new. The new pros, some look harder and more muscular, but I wanted to see how I placed. I didn't place well.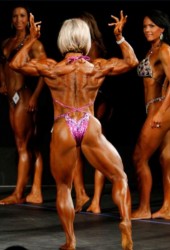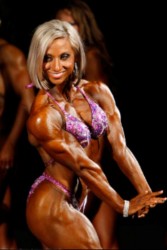 The feedback was that I'm too big and lean for what they want. My first women's physique show and my last.
2012 CONTRA COSTA CHAMPIONSHIPS
Bodybuilding, 1st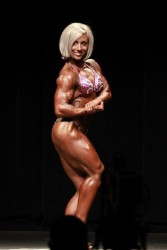 Five weeks after the Governor's Cup, Shannon competes as a bodybuilder for the first time.
I felt really good going in,
she says.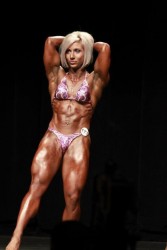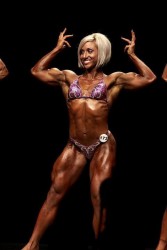 I have always been in the wrong class and placed low. To go from eleventh to first is a huge difference. It felt great.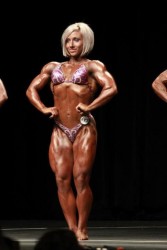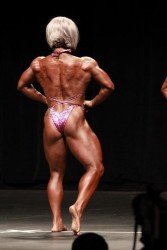 I think I finally found what category I belong in!
Amen!
2012 USA CHAMPIONSHIPS
Bodybuilding Light-Heavyweight, 3rd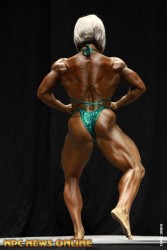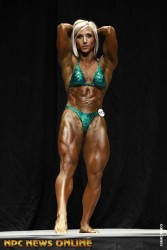 July. And in her third contest of the year and her second as a bodybuilder, Shannon finishes in the top six in a competitive light-heavyweight class of fourteen women, She finishes above more experienced competitors like Kate Cooper, Karen Garrett and Christine Sabo. Only Sara Mathison, and overall champion Tierany Chertein, who gets a pro card, beat her.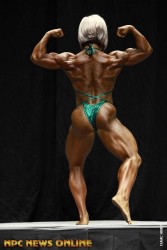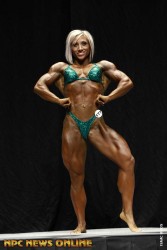 Not bad for my first national show at 21 years old eh??!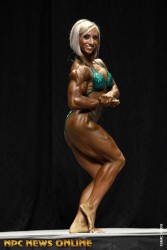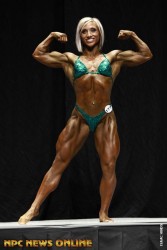 2013 USA CHAMPIONSHIPS
Bodybuilding Light-Heavyweight, 1st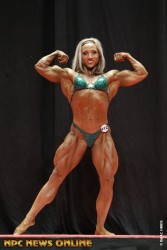 According to female muscle legend Steve Wennerstrom,
Pre-contest prognosticators felt strongly she had what it took to win this contest – and not just her class, but the overall title as well. Upon her arrival on stage, it would have been difficult to argue the point, and the heavyweights hadn't even made an appearance yet. 'Check out Shannon's cannons!' came a shout from the audience. That was only the start of a groundswell of fan favouritism directed at Shannon Courtney.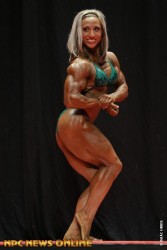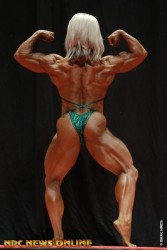 In the end, Shannon won a class of only three light-heavyweights (a shocking decrease from the fourteen of 2012) and posed down against the other class winners.
A large portion of those in the audience assumed that Shannon Courtney was an odds-on-favourite to take home the overall title,
Wennerstrom reports.
But the judging panel saw it differently.
Shannon lost out to heavyweight Margie Martin, but was nevertheless awarded her pro card.
If there was ever a time that it was appropriate to award two pro cards in the women's bodybuilding division, it was this year,
according to Steve.
Shannon Courtney got the nod for her entrance to the pro ranks as the runner-up in the posedown finale.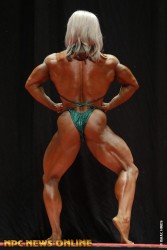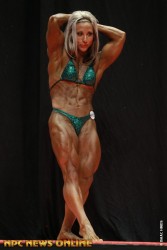 On
Facebook
, Shannon was ecstatic
I'M OFFICIALLY AN IFBB PRO!!!!!!!!!!!!!!!
2013 TAMPA PRO
Bodybuilding, 7th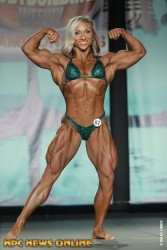 You've got to admire her drive and self-belief. Shannon goes to Tampa harbouring dreams of qualifying for the Ms Olympia in her first months as a professional female bodybuilder. A month after the USAs, Shannon takes the stage again.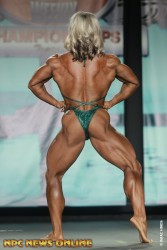 So excited to make my Pro debut today. I'm am sooo sooo ready to rock that stage!
And rock it she did. She didn't qualify for the Olympia, but in a field of thirty top quality female bodybuilders, Shannon finishes 7th.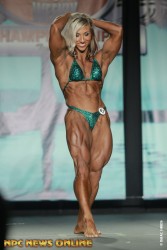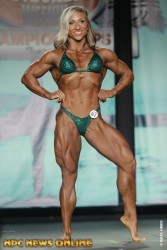 After the show, she seems a bit confused about where she finished, but is nevertheless pleased.
Well 6th place out of 30 amazing women. Wanted higher but I just have to keep proving that the rookie is here to shake things up!
I sincerely hope she means that.
Enjoy!