IF...
... I knew who this muscular beauty was, she'd be my favourite author, and if she was signing my copy of her book, I'd probably ask for more than her signature.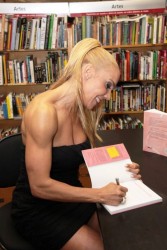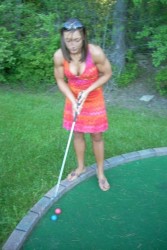 ... this was my crazy golf date, I wouldn't be able to focus on my game, nor would I be able to do a much better job of holding the camera still than whoever took this.
IF...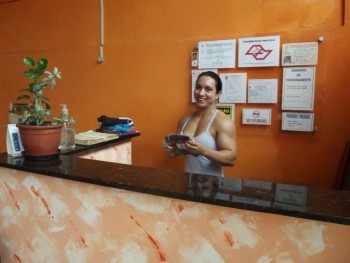 ... the receptionist at my gym had arms that were anything like Karla Bachiega's, I'd never make it all the way through to the changing room. On the plus side though, I'd at least be at the gym every single day, which would be an improvement.
IF...
... my neighbour looked like this, I would never ever refuse an invitation to a weekend barbecue at her place. And I'd be offering to service her boiler/mow her lawn/clean out her gutters/trim her hedge (?!) all the time.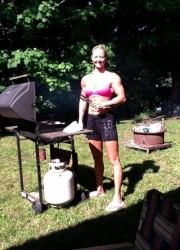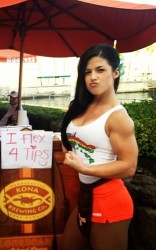 ... I knew where this restaurant was, I'd be fat. And poor, but happy. And those arms would have earned her enough money to put herself through college, and have enough left over for a graduation trip to the Bahamas. Or a deposit on a house.
Candids all week. Enjoy!