Had to do a MASSIVE double-take when I came across this gem.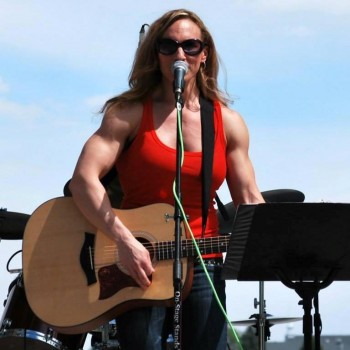 So, what songs do you think Klaudia has in her repertoire? Trad Swedish folk? ABBA covers? Her own compositions (
This one's called 'I Got Those Early Morning Cardio Blues'
)? All of the above? Whatever it is, doesn't she look GREAT in that vest?
The ever-beautiful Klaudia will be doing booth duty at Göteborg's
Fitnessfestivalen
from 30th November to 1st December. It's unconfirmed as yet whether she'll be doing a couple of numbers there or just flogging protein while melting hearts.
Follow Klaudia
on Facebook
.
Enjoy!