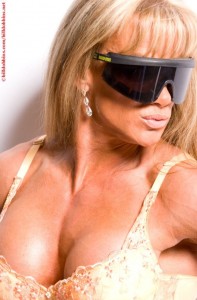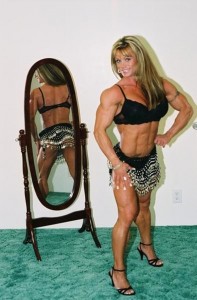 As we've seen over the last couple of days, Cathy is both a beast and a beauty.
Perfect, in other words, for the more glam photographers of the muscular female form - to name just one example, Bill Dobbins - with whom she has created may memorable images throughout her long career which stretches right back to the magazine years.
Beautifiul woman, beautifully lit. Simples.
Is there an "after the wind machine was turned up to 11" version of that last photo?!
Enjoy, and
Go Fund Her
!