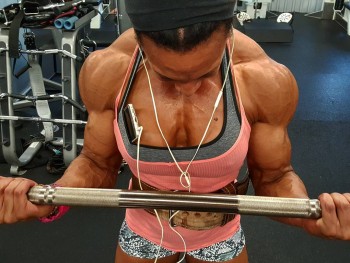 Asha: dedication and effort
Regular readers will know I have a bit of a soft (hard) spot for the gorgeous
Asha Hadley
(
Hot and Hard 100 #28
most recently). But the start of the 2016 contest season has seen her achieve results - both physical and in terms of contest placings - that her renowned dedication and effort have for so long deserved. She was runner-up (behind
Shanique Grant
) at the New York Pro, and a week later took her first pro title at Louisiana's Optimum Classic, thus qualifying for her Ms Olympia debut later in the year. And she's looked absolutely spectacular as she has done so.
I won't get too much hyperbole out of the box today, because it's really not necessary. Instead - for the first time on FMS - I'm going to let the images, images of this stunningly beautiful woman and her stunningly beautiful body as she prepares, competes, and celebrates her success, speak for themselves!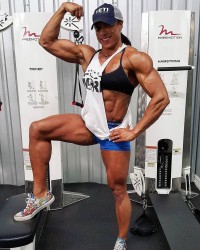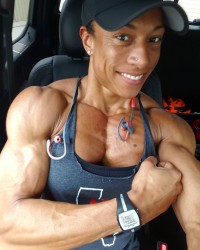 NY prep: not the last time we'll see that vein running down the side of her abs today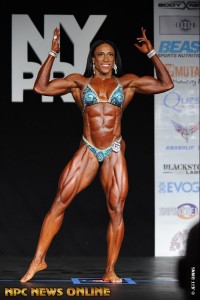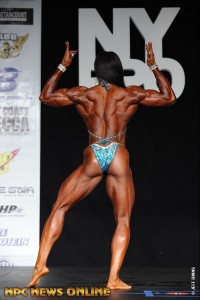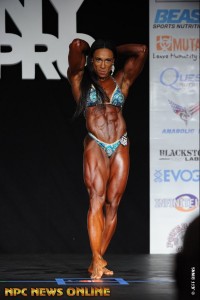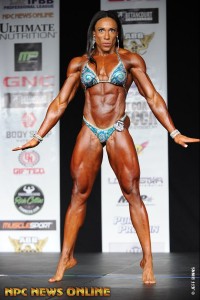 NY Pro: stunning, and INTENSE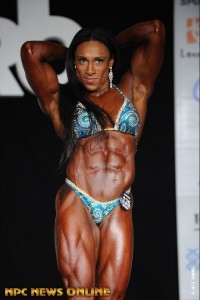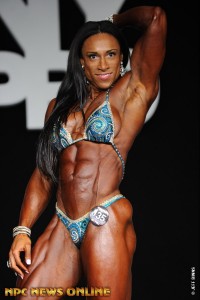 NY Pro: abs, and that vein again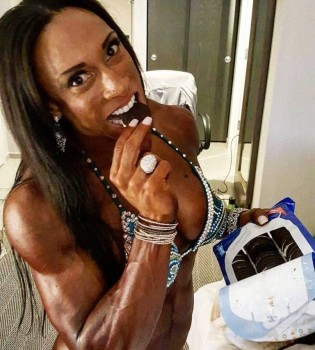 NY Pro: "Post-show happiness" Asha style
And fresh from her best ever finish at a pro show, a week later she was ready to do it all again.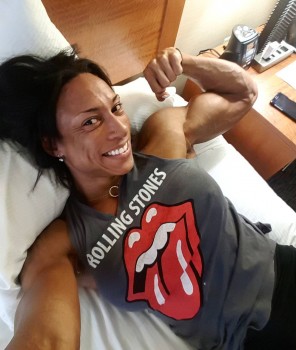 "Here I am... another weekend, another city, another hotel room, getting ready to take the stage tomorrow!"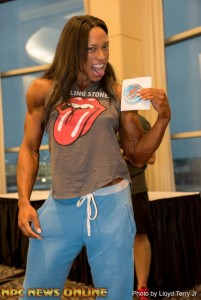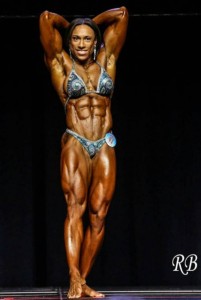 Optimum Classic: "hamming it up at Athlete Check-in" and "shining on stage"
Sadly, the above Reg Bradford pic is the only one I've been able to find of our heroine on stage in Louisiana. However, Lloyd Terry Jr. got the hard job of hanging around backstage for NPC News Online, and his lens came to rest on Asha's fine physique often, both before and after prejudging and the finals...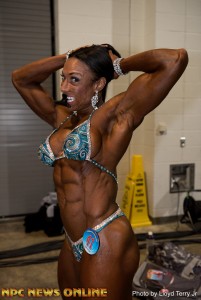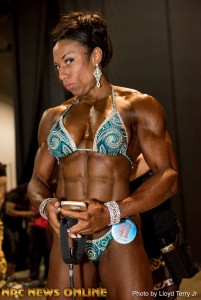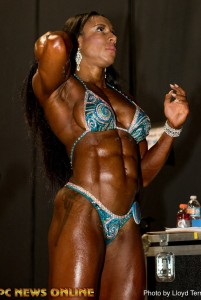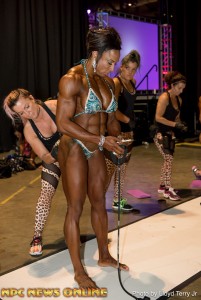 Do I detect a bit of volunteer envy in the bottom right pic?!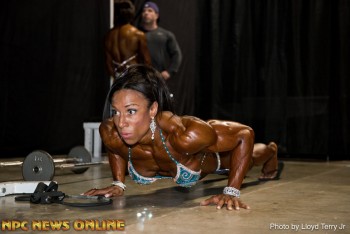 That intensity again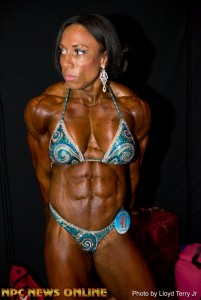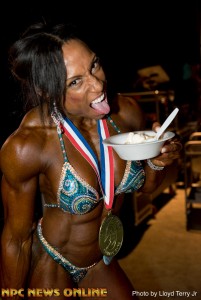 Asha: tense before and hungry after winning her first pro title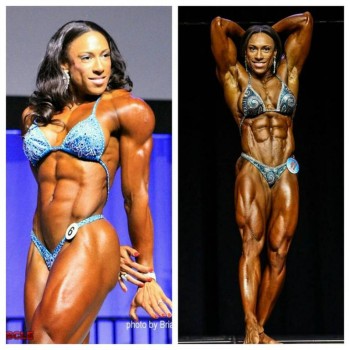 Asha's own comparison: Optimum Classic 2014 vs. 2016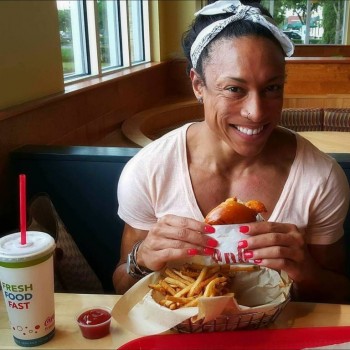 Winner winner chicken dinner: Asha enjoys some "non-scheduled regular food"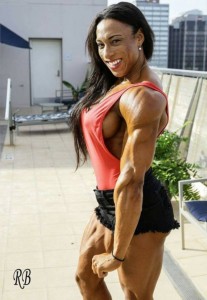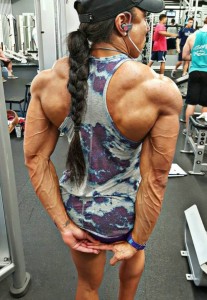 Left: "She who dares wins", and gets shot by Reg; right: "Got veeeinssssss??!?" - that post-contest pump
Asha has
a new Pivotshare members website
with her clips for your viewing pleasure. The majority are gym-based - which is absolutely fine by me - but the real gems weigh in at six, eight and ten minutes plus and have titles like "Tanning, Pumping and Posing" and "Super Saturday: A Day in the Life of Me". Check it out!
And if you don't want to fork out and support Asha, there's plenty of free fun on
her Instagram
.
This abs training clip
for one thing. And I dare say there will be more Asha on FMS long before she makes her Olympia debut!