Last month FMS reported that
Oana Hreapca
was working towards an appearance at the Omaha Pro (see
Hot and Hard 100 Countdown 10-1
). She was not, as was rumoured, preparing to compete, but to perform as a Guest Poser. The idea, supported by
Wings of Strength
and championed by
Alina Popa
was, according to Alina,
to get more exposure for the judges to European physiques now that there are no more pro qualifying shows organized in Europe for female bodybuilders.
And ultimately the hope is that Elena can get her pro card and compete in the US.
Now, owing to the fact that I compile these posts in advance - just over a week before you're going to read it - from my point of view, the Omaha Pro takes place "next weekend". From your point of view though, it's already happened.
Professor Stephen Hawking, sadly, was unavailable for comment, but I believe that what we have here is nothing less than a time warp!
Anyway, no guest posing routine then, but what I can tell you is that
Vol.10 of Oana Hreapca's work with Female Bodybuilders/Double Biceps
recently became available, 33 minutes of gym time with Oana as she prepared for her North American stage debut.
Here's all twenty of the preview pics they have put up to tempt you to part with your hard-earned. To be honest, one would probably have sufficed (for me the one where she's hitting the most muscular) but I sure am glad they decided to use so many!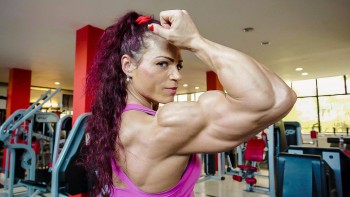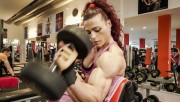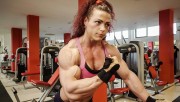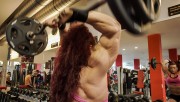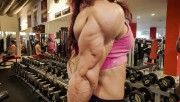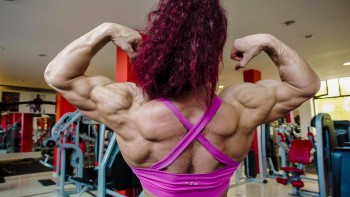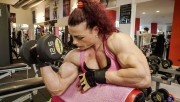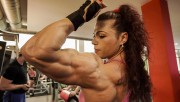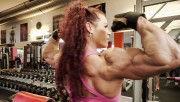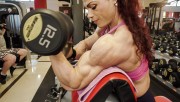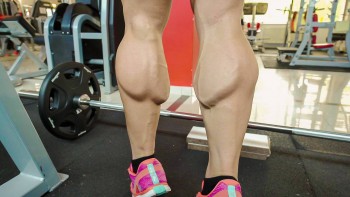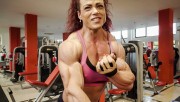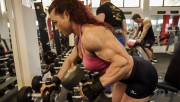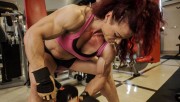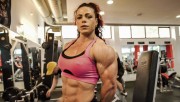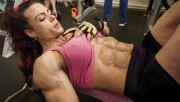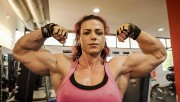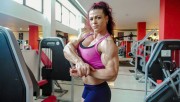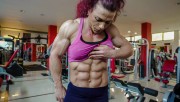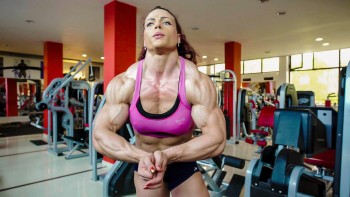 And here's the preview.
Pace yourself now...
News of Oana's guest posing routine in Omaha will be right here on FMS soon.
Though you'll probably have seen it already by then.
Sigh.