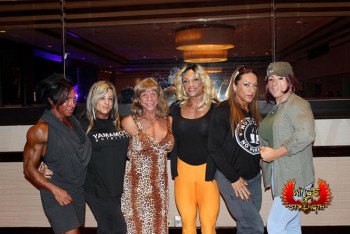 Finally! After what has seemed like an eternity, and actually after a little over nine months, Women's Bodybuilding returned to the IFBB pro stage at the end of May. In San Juan, Puerto Rico, six women from four different countries competed in the first of what will hopefully be seven professional FBB events this year.
And here they all are, in reverse order.
6th
MICHELLE BRENT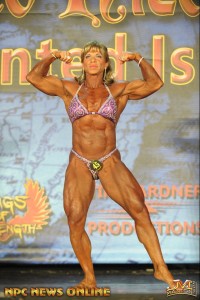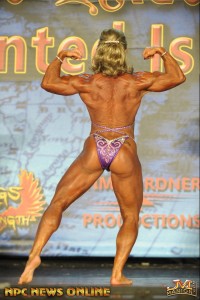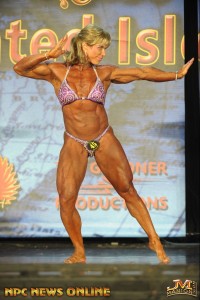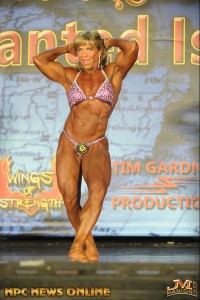 1986 was, as far as I can ascertain, the first time Michelle competed. I was still a teenager, the Berlin Wall hadn't come down yet, and this new thing called Acid House was causing hysteria up and down the country! She's well into her 50s now, well into her late 50s in fact.
Good gawd,
one forum poster remarked,
to still be in that kinda shape and stepping on stage, hats off to her!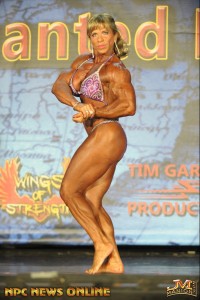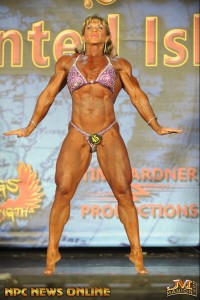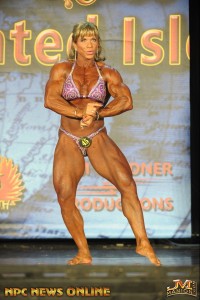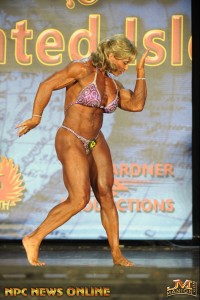 It took her until 2012 to get a pro card, so it's probably no surprise that she's still keen to use it. And despite finishing 6th out of 6 here, Michelle walked away with the Best Poser award and, I dare say, much respect and admiration.
5th
AMANDA AIVALIOTIS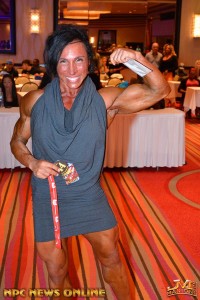 When the compulsory poses finish, the emcee instructs the ladies to hit their favourite pose. You have just
got
to love any woman who at that point gives you a rippling good old-fashioned most muscular. A woman like Canada's
Amanda Aivaliotis
.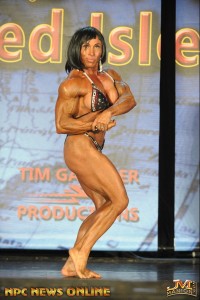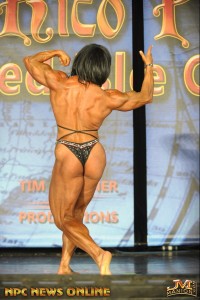 We met Amanda
this time last year on FMS
after she'd competed in Toronto, so we won't go over the same overweight teenager to muscle goddess ground again, but instead will mention one or two of her off-stage achievements because (no surprise) as always seems to be the case with female bodybuilders, it's not just her body that is remarkable. Did you know, for example, that she is a specialist in fitness for cancer sufferers? Or that she has trained an Olympic long jumper and European ice-hockey players?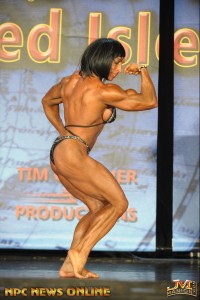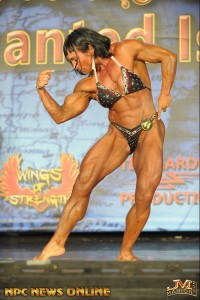 No? Well, perhaps you should pay a visit to
her website
.
4th
SILVIA MATTA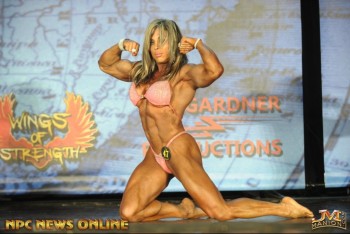 There have been others in the meantime, but for my money we haven't seen such smouldering Italian muscle beauty on a pro stage since the days when I first found my passion for female muscle with the help of
the Claudias Profanter and Montemaggi
.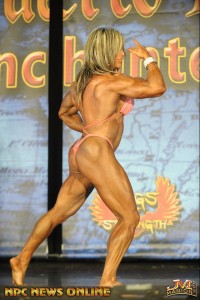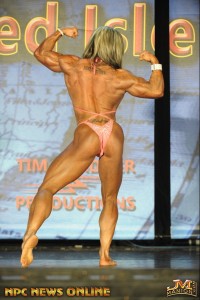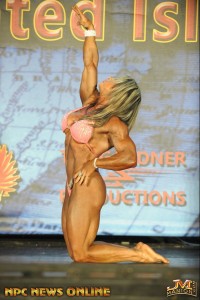 Before Puerto Rico, Silvia had been unsuccessfully trying to make her way in the Women's Physique Division, so it's not only great to see she's been awarded a long overdue pro card, but also to see her flexing with her fists again.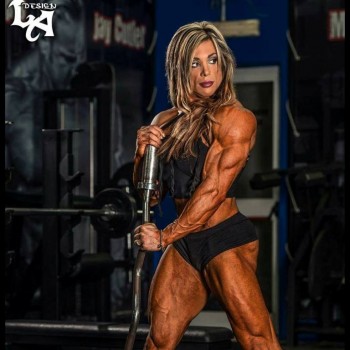 Follow
Silvia on Facebook
. She doesn't say much about her posts, but then again when you look as good as she does I guess you don't need to
say
anything at all.
3rd
YAXENI ORIQUEN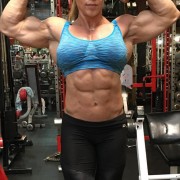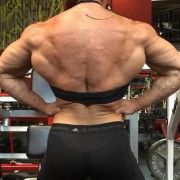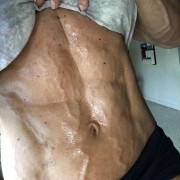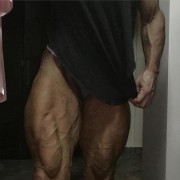 In the weeks and days leading up to the show, I have to admit I was convinced there was only one possible winner. Images of Yaxeni - big, beefy, sweaty, vascular - on
her Instagram
suggested she was
ready
.
Yes baby! I'm ready and I feel SO good,
she told her followers.
Puerto Rico,
she warned,
get ready for the Warrior!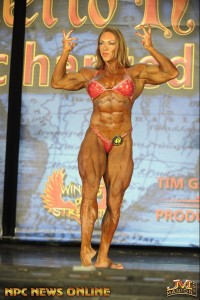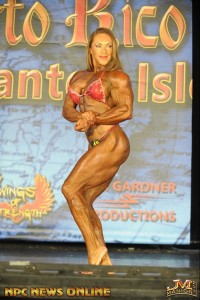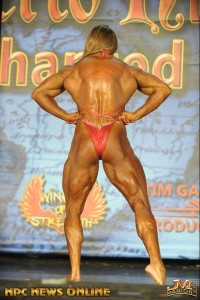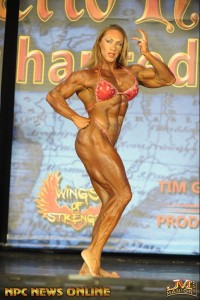 I should have known better. Times have changed. It wasn't that long ago that Yaxeni only had to turn up to be assured of the title (as long as Iris wasn't competing of course), but last year's winners were all first-timers until
Margie Martin
won the inaugural Ms Rising Phoenix. Yaxeni was 4th there, so is guaranteed a place at this year's event anyway, but she's no longer going to be one of the favourites for a podium finish at female bodybuilding's premier event.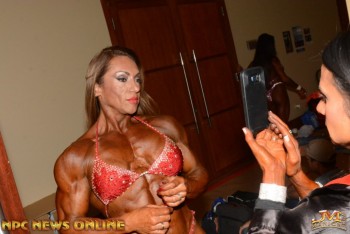 Still, she remained positive afterwards, and why not? She may not have turned up as the Yaxeni of five or ten years ago, but she still looked great.
I feel good,
she said.
I did my best and pushed myself regardless of the many ups and downs I've run into this year. The key is to keep up, be proud and happy and to never be mad at the situation.
2nd
ISABELLE TURELL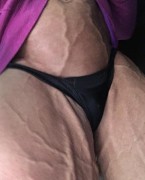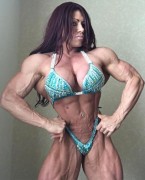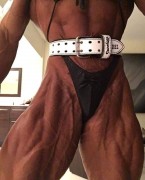 One of 2015's biggest treats for FBB fans was the return of
Isabelle Turell
after a six-year absence. And judging by the images of her before during and after this show, 2016 is going to be an even bigger and better treat for Belle fans. Her 2nd place here was her best finish ever as a pro, and she was well-worth it with her trademark extreme taper, athletic presentation, and rock star styling. And she looked as ripped as ever.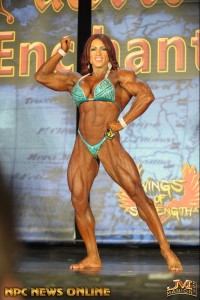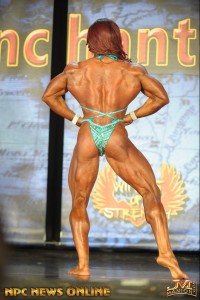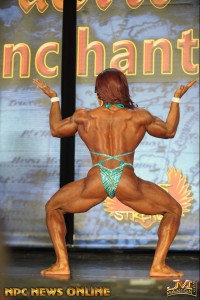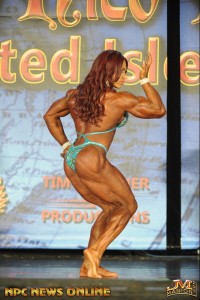 Belle looks fantastic! She's going to destroy all the other competitors,
claimed forum posters in the days leading up to the show. Well, it didn't quite work out like that, in fact she only just beat Yaxeni by a single point. But those forum posters were right about one thing, she really did look absolutely fantastic.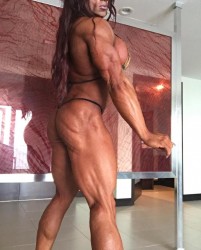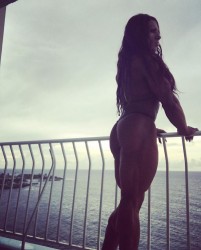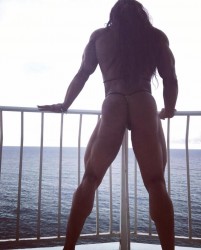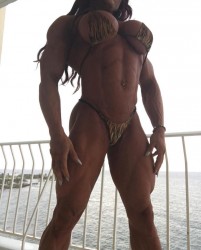 And these images of her on her hotel balcony after the show will surely live long in the collective female muscle lovin' memory. She may not have won in Puerto Rico, but it certainly looks like everything is pointing in the right direction for Isabelle.
1st
KIM BUCK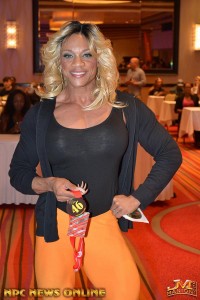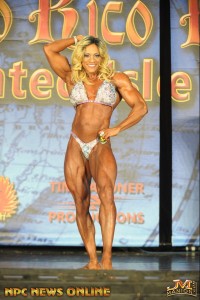 After the confident predictions of Belle fans in the lead up to the show, those who think they are really in the know were gloating afterwards.
My girl won as expected. Kim kicked ass! No competition on the scorecard.
True. Every judge placed Kim first. She started in the centre of the first callout and there she stayed.
I used to think Belle had one of the smallest, if not, the smallest waist among all the IFBB FBBs,
one pointed post-show comment reads,
but it appears Kim's waist is smaller.
Mi-
aow!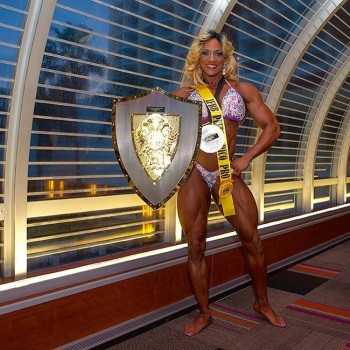 Her sole outing in 2015 (13th in Tampa) didn't suggest that she was going to be so dominant here. Ten years a pro now, and twice an Olympian in that time, Kim had won a Masters title as recently as the 2014 Pittsburgh Pro. However, she hadn't been an Open winner since the 2011 Battle of Champions. Seems as though form, as they say, may be temporary, but class is permanent. And Kim has always been all class.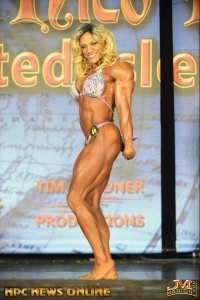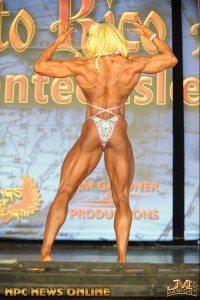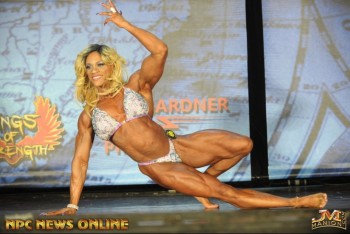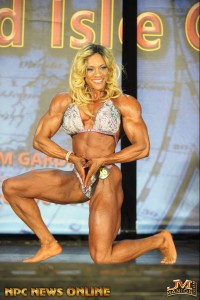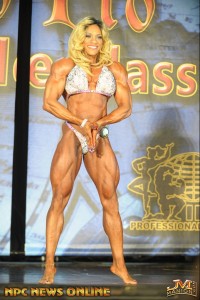 She's barely there on social media these days, and when she is she's talking about the suits she designs rather than the body she has built, and this show was no exception.
The suit I wore for the 2016 IFBB Puerto Rico pro is my masterpiece,
she wrote, along with
a picture of the suit without her in it
. Seems this isn't going to change either, and that's a pity because judging by this showing, we could all do with some more Kim in our lives.
What's the game plan now you're going to the Olympia?
the interviewer asks her in the clip below (he does correct himself, almost!).
My game plan is to get on the plane and get off the plane and go train,
replies Kim. Guess we'll have to wait to see the results until she gets off another plane in Texas. It'll be worth the wait though.
The prejudging can also be seen in
this NPC News Online clip
, though sadly the quality is not quite as good. Still, slim pickings are better than no pickings, and
this clip
does go all the way up to the favourite pose.
Enjoy!