Just about this time last year FMS was noting a rare win for a British woman at an IFBB pro event after
Lisa Cross
unexpectedly took the title at the Omaha Pro. Female muscle fans up and down the country were, we imagined, silently celebrating Lisa's win but the title of the post -
A Nation Celebrates
- was also somewhat ironic as Lisa's rare achievement went completely unreported by the mainstream media (and actually wasn't really given much attention by the British muscle media either).
Twelve months on we have another British IFBB pro winner to celebrate. Though if you were relying on the mainstream media for your information, you wouldn't know it! We don't spend a lot of time in the Bikini division here on FMS, but unlike the media in the UK, we couldn't ignore this particular British success story.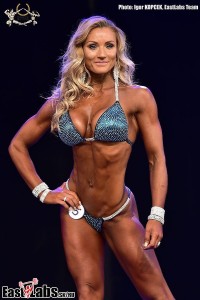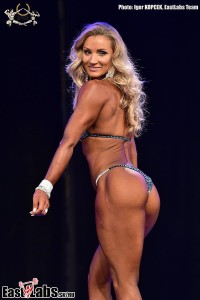 Congratulations to
Nina Ross
- who became the first ever British IFBB Pro Bikini champion at the Mozolani Pro in Zilina, Slovakia on May 22nd.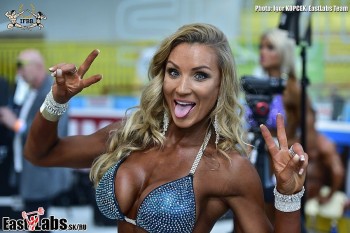 I DID IT!!!!!!
Nina told
her Facebook
followers the following day.
It's impossible to put into words how I'm feeling, I don't think it has yet sunk in... I set out to reach the Olympia stage at the beginning of my career, even tho I knew nothing about bodybuilding and it seemed like a goal that I could only ever dream of...
Oh yes, of course,
double
congratulations are in order. Nina's now going to be the first ever British Bikini competitor to do the ol' T-walk on the Olympia stage.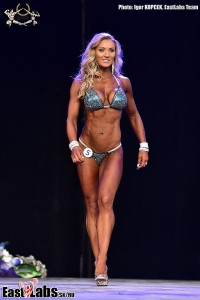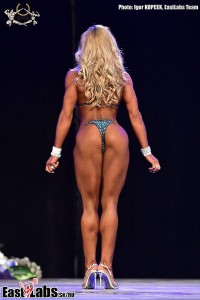 Nina was awarded her pro card back in 2014, but her journey to the Olympia had begun - in a competitive sense - three years earlier.
I started off with Figure/ Bodyfitness and then changed to Bikini,
she says. She won her first ever show, a BNBF (British Natural Bodybuilding Federation) regional qualifier, and from that moment was hooked.
The bodybuilding world was nothing like I had expected. I loved every minute of it, met incredible people, and was driven to compete more.
And by the end of 2011 she had acquired no fewer than four winner's trophies and competed at a World Championship event in Italy and at the prestigious Yorton Cup in the USA.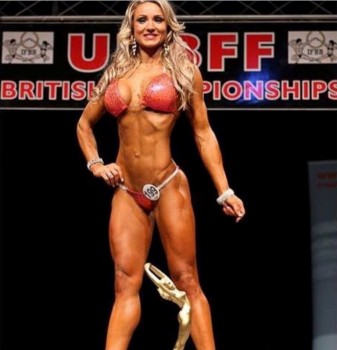 The first and still the only woman to have won UKBFF national titles in two categories
And over the next few years Nina continued to acquire titles, including that of UKBFF British champion twice - once in Bodyfitness, once after she made the switch to Bikini in 2013. On top of that, podium places at international events led to her being awarded her pro card in 2014. She made her pro debut at the Asia Grand Prix that October, and just kept on with the same plan she had had all along.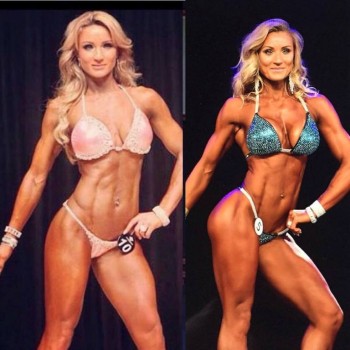 Nina, making her pro debut (left) & 18 months later, the Mozolani Pro champion
Year after year just chipping away, getting better each time, focusing on my own path and not getting caught up with the negativity that could rip me down. I have strived hard, remained focused and most of all had faith in myself. I know the ins and outs of this sport and so many said I wouldn't get there because of the "politics" etc. etc. but I just kept faith and came back better improving 5% each time...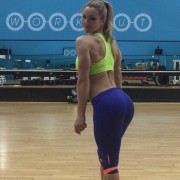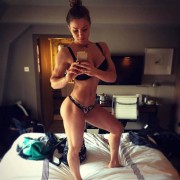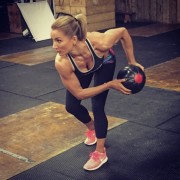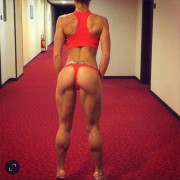 The plan clearly works, as does what she calls her "secret", her design for living that transforms both the bodies and the minds of her clients, and is the method by which she transformed her own life from that of a struggling single Mum into that of an IFBB pro Bikini champion.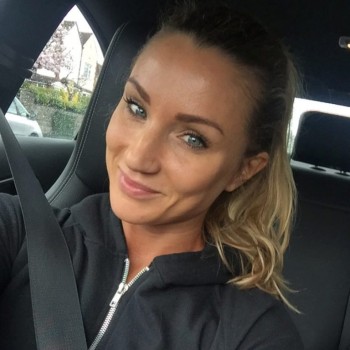 Read more about Nina on
her website
, and you can follow her journey to Las Vegas and beyond
on Facebook
, or with
her 35,000 Instagram followers
. Much more success and her secret might be in danger of getting out.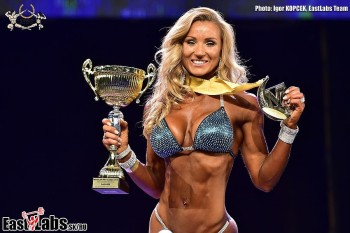 Watch
Nina in action on the Team Andro website
.