We haven't checked in with our IBFA British Female Bodybuilding champion for a while. I wonder what the big, beautiful, and sexy
Christal Cornick
has been up to?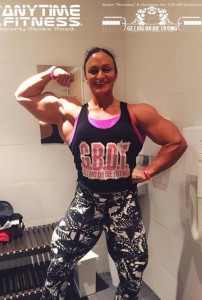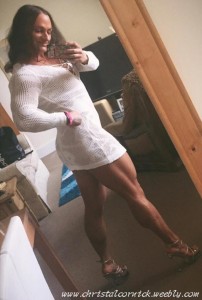 Oh, right,
growing
. And, apparently, doing some spring cleaning.
Sorting through clothes while waiting for my feeds to cook,
she says.
I find this
(white dress, above)
& it still fits my off-season body!
Fits it snugly too. In fact, perhaps "fits" isn't the right word. Perhaps "displays" better describes what the dress does.
Either way, you just
know
that dress got a public airing. She's such a show off.
And when I said she'd been growing, I really meant it!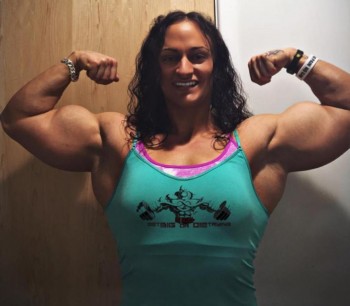 Follow Christal
on Instagram
. She doesn't post often, but when she does...
Enjoy!
Another Size Queen tomorrow.