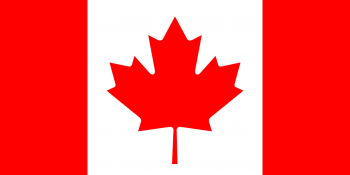 A few photos of her turned up in the summer of 2014. Her upper body, from behind, and a close-up from the front with her face out of shot. Big big shoulders, definition across her back, thick veins snaking down her pumped up arms. Those who saw them were impressed.
Incredible!
exclaimed one immediate fan.
What a body!
added another.
So so perfect!
they said.
Super sexy!
And they hadn't seen her face yet.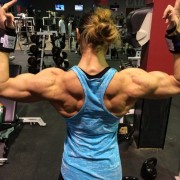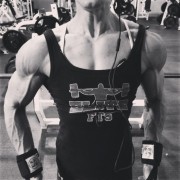 The excitement didn't die down when they did. Quite the opposite in fact.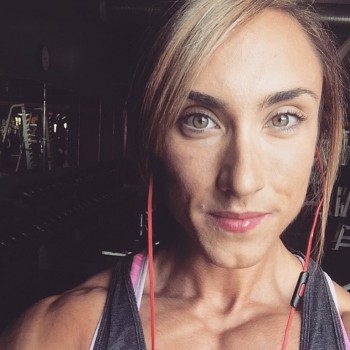 To say that
Krissy Rains
has become something of a fan favourite over the last year or so would be putting it mildly. In 2015 every new
Instagram
post,
contest gallery
and
photoshoot
seemed to raise the Rains hysteria to new levels.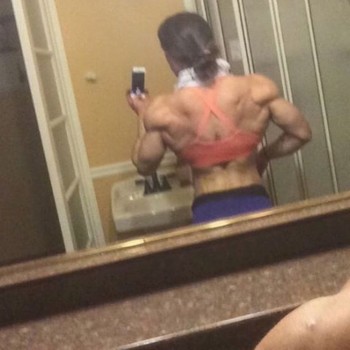 It's not hard to see why.
Krissy has that special combination of strength, muscle and beauty that guarantees our virtual community will collectively and completely fall head over heels in love.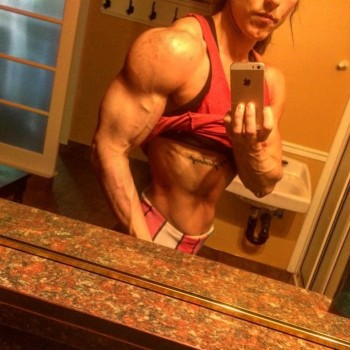 First, strength. For me it's evident in many of
her Instagram
clips. You can
see the effort as she squats
,
feel the power as she deadlifts
. But I know a lot of you out there don't believe anything until you see the numbers, so check out this clip of Krissy setting a deadlift PB and then some from a strongwoman contest back in 2013.
Training has forever been so much more to me than developing my physique. I'm the woman I am today because of the strength I've found in the gym and it has transferred to the woman I am outside the gym,
she says.
Second, muscles.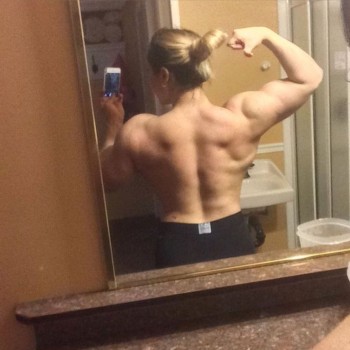 What a beautiful body - and that's me saying that, not one of your forum fanboys (though to be fair they say that a lot too). She is super-thick in the off-season. All power muscle. And given that she goes so hard in the gym, it's no surprise that her post-workout selfies show such an insane pump, such freaky muscle.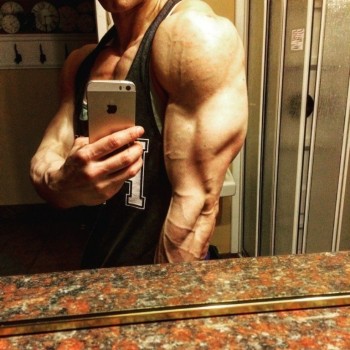 And then there's her contest look.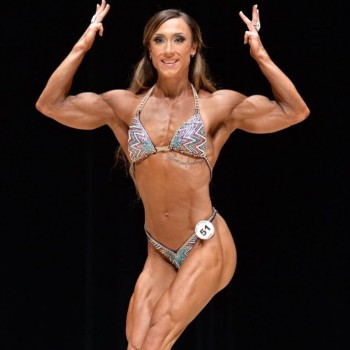 Symmetry, definition, so aesthetic, so
PERFECT
- me again. It's the kind of body that has not just us heads drooling, but also attracts the praise of her peers.
Love your physique,
Ontario Physique competitor
Victoria Myslik
confesses.
You are definitely my inspiration for my Nationals prep.
NPC Physique competitor
Tabitha Borland
agrees.
LEGS!!!! You looked absolutely unbelievable for that contest!!!!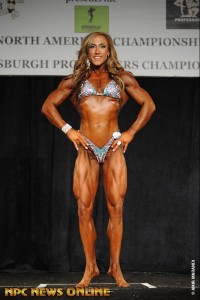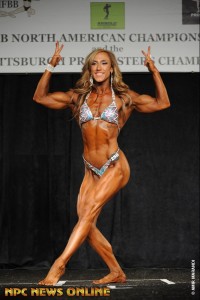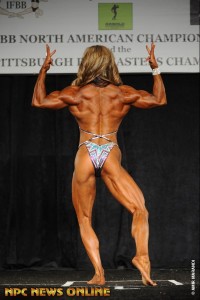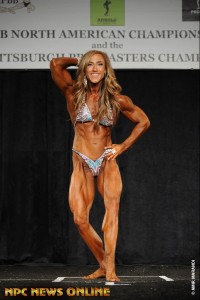 "That contest" was last year's IFBB North Americans. You bet she won.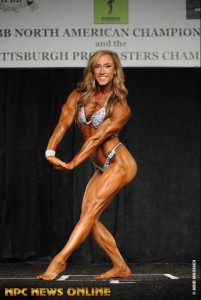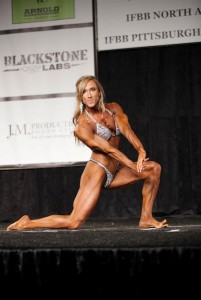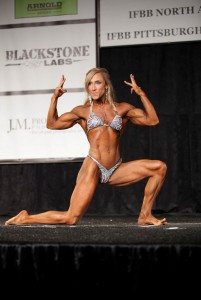 Which brings us to the beauty.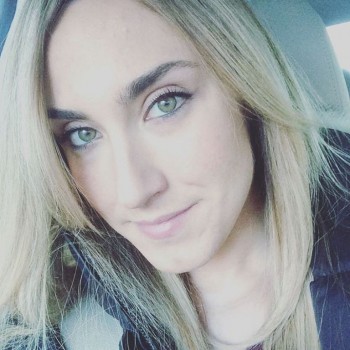 Not averse to a bit of goofiness is Krissy. Reminds you of
Dani Reardon
perhaps. Cute as hell and always being goofy, playing down the beauty but actually making herself all the more endearing for it, with the result that you think she's even more beautiful.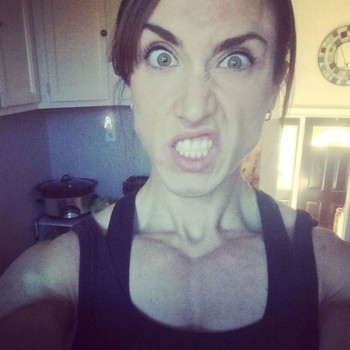 Yes, yes, I am getting all gooey. Totally inappropriate for a man of my years, I know. I just can't help myself. Those hysterical Krissy fanboys on the forums? Well, it won't come as much of a surprise if I say I am a fully paid-up member of their club.
Krissy gets compared to Dani a lot on the forums, and I can see what they mean - the power, the muscles, the beauty, the goofy selfies, and the intense fanboy devotion make for a compelling case for Krissy as the "Canadian Dani Reardon".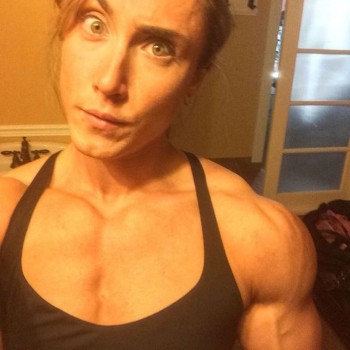 However, Dani seems to have come out of puberty as a muscle goddess -
the "High School Bodybuilder"
. Krissy, on the other hand, has transformed herself.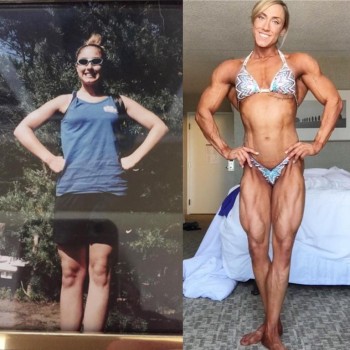 It has definitely not been a linear path, there has been ups and downs, twists and circles; but along the way, if you stay course, you learn and grow in all aspects of your life,
says Krissy.
You don't have to compete to experience personal growth. It comes when you open yourself to new experiences, when you keep on trucking even when things get uncomfortable, when you do exactly what it is you're scared of, when you stop putting your happiness in the control of others. This is what training has done for me; It has provided me the courage to take risks in life, to overcome fears, to have the confidence to try new things and meet new people. Most importantly, it has helped me believe in myself and my abilities.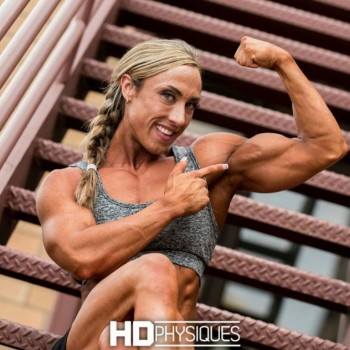 And, we might add, become a
MUSCLE GODDESS!
There is, of course, a lot more to Krissy than power, muscle and beauty. As the above quote aptly demonstrates, she is a thoughtful, eloquent, bold, remarkable woman.
She's currently embarking on a very personal journey with her husband and family
that will - with luck - keep her away from competing (though probably not training) for some time. Eventually, I hope, she will return to compete as a pro.
And I imagine the reaction of the brethren when she does will be nothing short of hysterical.