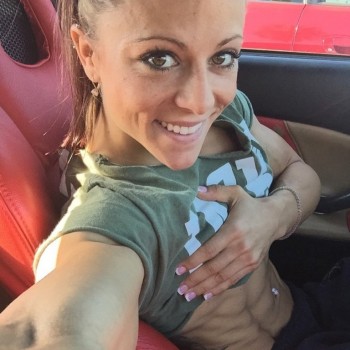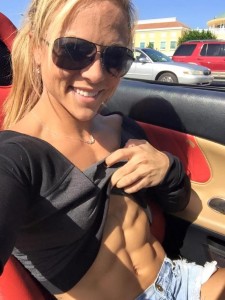 One woman, her cars. And her muscle.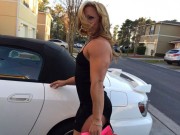 Just about everything we've seen so far this week - selfies, candids, glamour, leather, biceps, bling, the so-called "duck face", and a bunch of pics where the car may not be evident at first - all starring everybody's ultimate passenger seat muscle fantasy.
Although sometimes she takes a different four wheels out.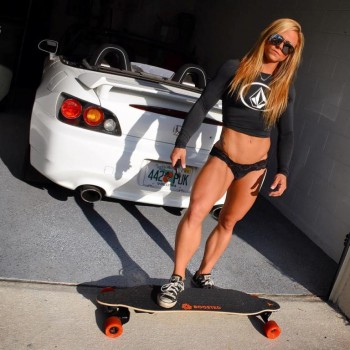 Shades on. Guns out.
Just imagine seeing her drive by!
Gentlemen, start your engines.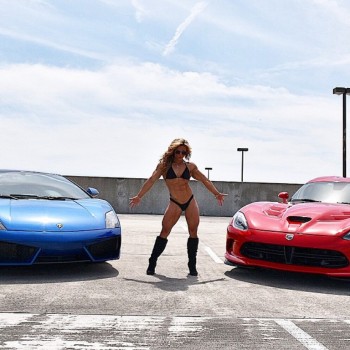 Beautifully, lovingly built.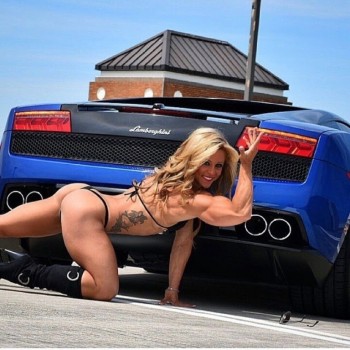 A powerful beast.
Coming soon. (Lil) Monsta Trucks.
And we leave you for today with Dani in motor muscle motion...