We're gonna need a bigger boat car...
Seriously though, it seems to me that if - like me - you're driving a 10-year-old second-hand Golf that needs a wash you are neither helping the environment much and nor are you likely to impress any high-powered muscle goddesses with your (grimy) wheels.
BIG
beautiful women need a
BIG
beautiful car.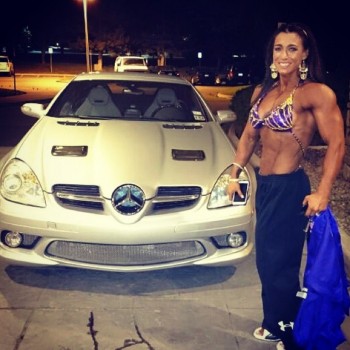 Responding to the picture of my beloved Golf I sent her, IFBB Physique Pro
Keri Ann Heitzman
told me that she never takes her top off for anything less than serious bling and "even seriouser" horse power, and helpfully attached this by way of illustration.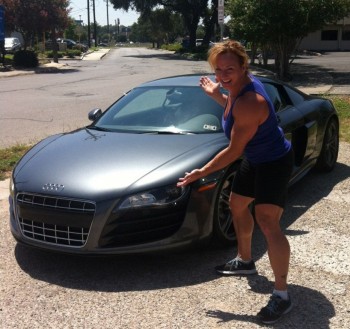 Call that a car,
wrote
Jill Mills
.
This is a car!
Undaunted, I kept trying.
Sell that dirty old thing,
Monica told me.
You might get something for it. And then you could spend it on, let's see, about three minutes of unforgettable webcam with me!!!
Me (and my Golf) were starting to feel a little inadequate. I needed a more sympathetic ear, a response that would at least not be so damn dismissive. I'll try Lisa, I thought.
We go way back, you see, and
she's never had anything but nice things to say
.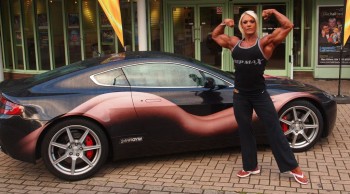 You're gonna need a bigger car,
she said.
But she also said she'd passed my picture on to a woman who was less Madonna in the first 4.25 of
the Material Girl video
, and more Madonna in the last fifteen seconds...
I wondered and I waited, and then this arrived in my inbox.
Nice car,
the message read.