One of the most memorable images of last year has got to be this gem of a backstage candid, this female muscle overload starring FMS fave
Theresa Ivancik
.
But who, you may be wondering, are the other two?
Well wonder no more!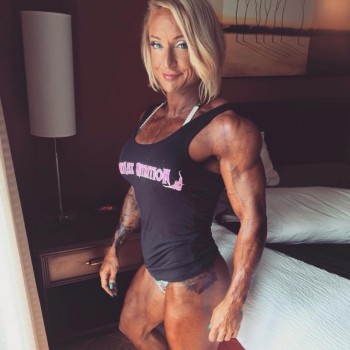 On the right of Theresa as we look (our eyes bulging out of their sockets) is
Delane
"Lanie"
Hart
, Physique Class B winner at the 2015 IFBB North Americans, where she also won the Overall Over 40s (and yes, you read that right,
Over 40s
) title as well.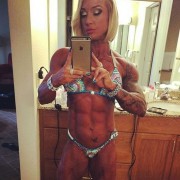 And to Theresa's left as we look...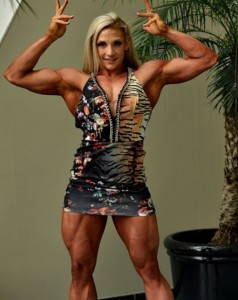 Jenaya Hofer
, who finished runner-up to Lanie in that B class.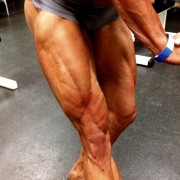 Likes a close-up does Jenaya.
And she makes short, but beautiful, video clips.