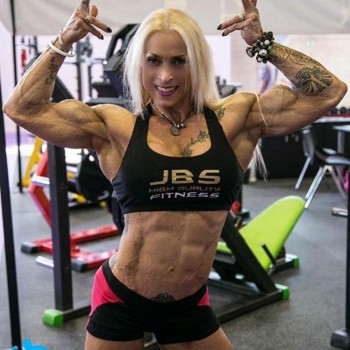 Paloma Parra
began lifting towards the end of her career as a semi-pro footballer.
I wanted to strengthen my legs,
she says.
Gradually I began to get more involved, heavier weights and nutrition. I immediately saw the results on my body.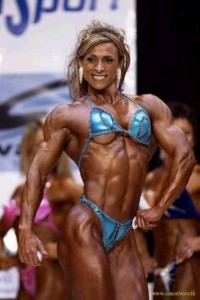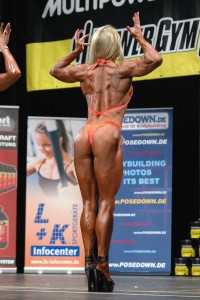 That was 1991.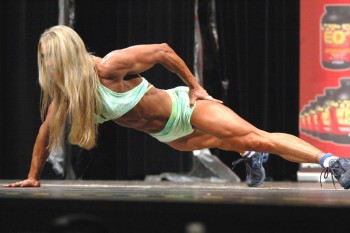 She's been giving us pleasure for the best part of a decade, and competing for nearly two. Initially a bodybuilder, she has gone from Fitness, to Bodyfitness, to Physique. She has been WABBA World Fitness Champion and the NABBA Ms Fitness Universe. Twelve years ago she was the NAC Ms Universe in the Masters Bodyfitness class, and six years ago she was crowned the IFBB Masters Bodyfitness World Champion.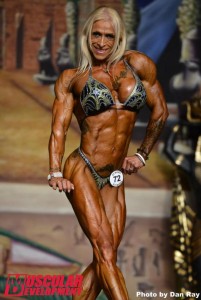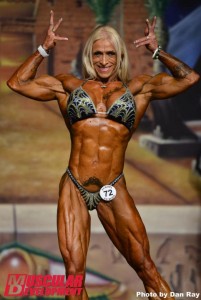 She competed in Physique for the first time last year, when, at 49, she finished way down at the Atlantic City Pro (15th) and the Puerto Rico Pro (11th) - although she did finish 5th in the Masters class there. And in the meantime
her Instagram
and
Facebook
have became a little piece of heaven for fans of the freakishly vascular muscle woman. Not since the glory days of
Trudy Ireland
(and I am a fully paid up member of this club by the way) have we seen such thick and gnarly veins. Such vascular maturity.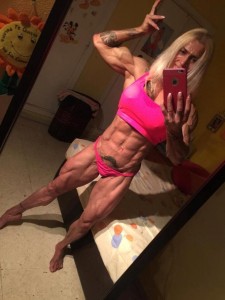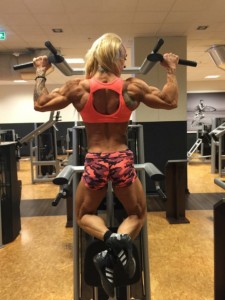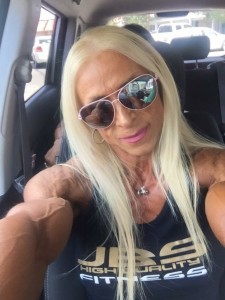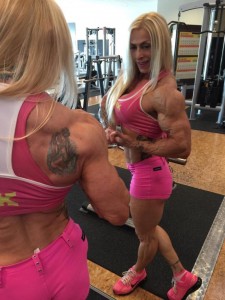 Paloma crops up in some of
the mighty Hevumisa
's magnificent Arnold Europe and FIBO clips. She's as happy to flex for his camera as she is obsessive about flexing for her own. She really seems to be trying - if the grunts and groans and the mighty pump pulsing through her muscles are anything to go by - in her Fit Vids preview clip.
She regularly posts images of herself that take my breath away (among other things). I'm a particular fan of the "Eleonora Dobrinina pull down the shorts to give us a better look at those cuts move", and Paloma is a past mistress at it - should probably call it the "Paloma Parra move" actually, but anyway, close-ups of her mighty arm are also guaranteed to get my eyes popping right out of their sockets (among other things).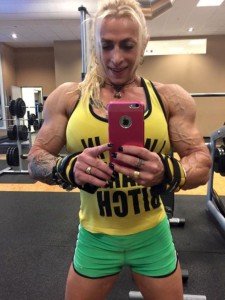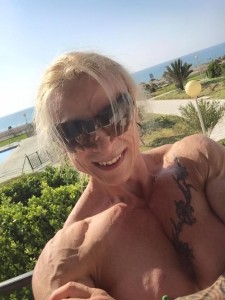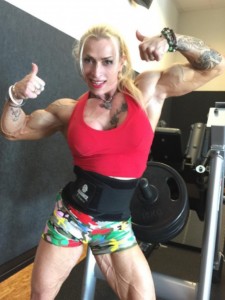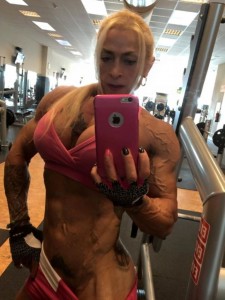 "Basebell" biceps is a mightily overused term in my humble, but if anyone's got the perfectly rounded biceps that merit the description, it's Paloma. And topped off with those incredible veins too. Like a baseball covered in spaghetti. Or something.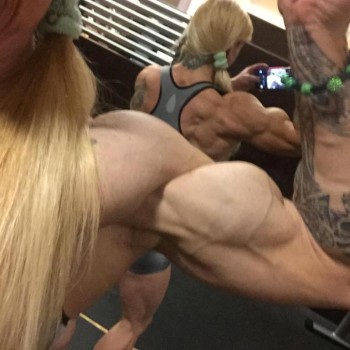 She may have got the coveted pro card, but it's only fuelled another dream in her - to qualify for the Olympia. Long may she continue to thrill. I could take at least another decade of Paloma's muscles. If I maintain my own cardiovascular health, that is.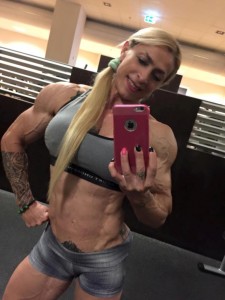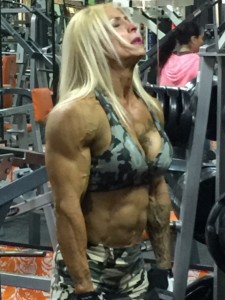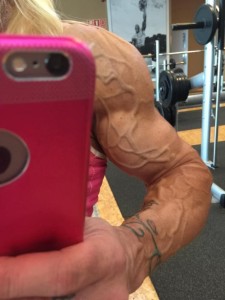 At least another decade.
Viva Paloma!