Russia, as every schoolboy and schoolgirl knows, is the biggest country in the world. It covers more than one-eighth of the Earth's
total
inhabited land area, a consciousness-expanding 17,075,400 square kilometres (or a mere 6,592,800 square miles).
And it's going to need all of them to accommodate Natalia if she keeps growing.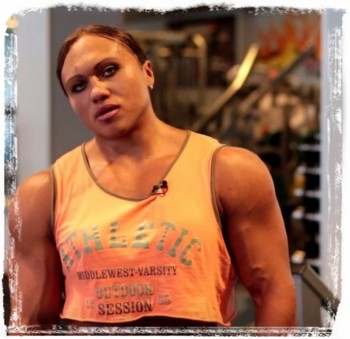 But more than that, it's going to need to rescale just about everything, from sun loungers to kitchens, from clothes to armchairs. If more of its daughters follow Natalia's lead, it won't just be its land area that will seem Brobdinagian in size.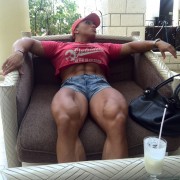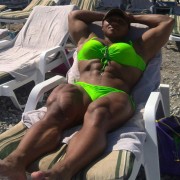 Must be morphed,
they state as the latest jaw-dropping image of Natalia hits the forums. She's become, in some pics almost too exciting to look at, if you know what I mean. She's so breathtaking, madness-inducing, groin-activating. And anyone - male or female - unfortunate enough to actually be in the same photo looks so comically ordinary, so comically small in comparison with this beautiful behemoth.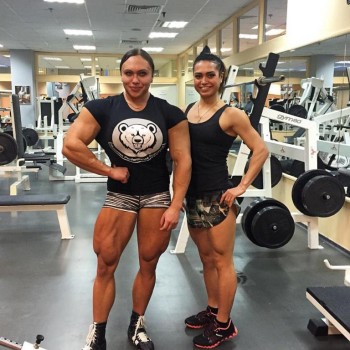 Imagine, if you will, being the camera dude in the scenario below. Your job, to look at her. And take photos of what you see. Or maybe it's to look at her while you ask her questions and keep looking at her while she answers them (in that deep rich voice of hers). Why does he seem to be concentrating so hard? Your guess is as good as mine, but I would have melted into a puddle of madness on the gym floor long before I'd got any of my equipment set up, so he's to be applauded for getting as far as he has.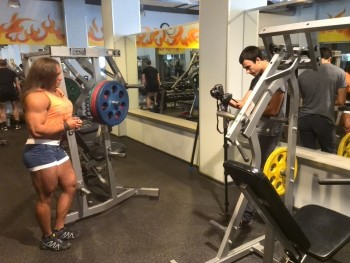 Imagine also being the forum meber whose work the candid below left is. Imagine you are going about your daily business and you actually spot Natalia. Stand back and snap away or go ahead and ask for a picture? I imagine I would be far too overcome with The Madness to actually consider interacting with her (or anybody else for that matter), so I would have been equally as surreptitious as our Natalia-spotting hero was. Stalker-like? Perhaps, but surely a reaction that every other female muscle head recognises.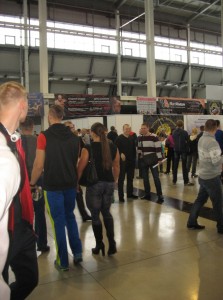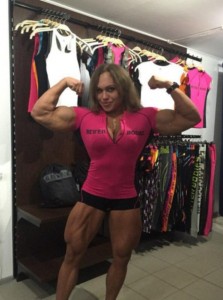 And it doesn't look as though Natalia has any plans to stop growing. Looks as though she's just going to keep on getting more and more massive, more and more overwhelming. I tell you, they're going to need a bigger kitchen. And they're going to need clothes in a new NXL (Natalia extra large) size, and bigger fitting rooms to try them on in, and build bigger cars, which will need bigger, wider roads...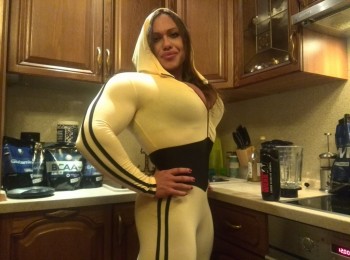 Natalia gets media in Russia it seems. The latest has her - as far as I can tell, my Russian ain't what it used to be - "entertaining" some curious prison inmates. See for yourself.
Natalia Russian TV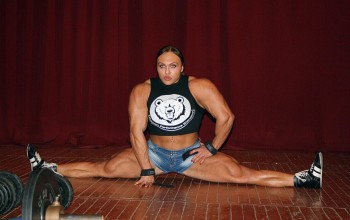 And she can do this!!! I can't look, I really can't.
наслаждаться!